The one from Jávea beat the copper with the best in the final ascent and stayed close to the podium. Victory for Hermans, followed by Conti and Battaglin.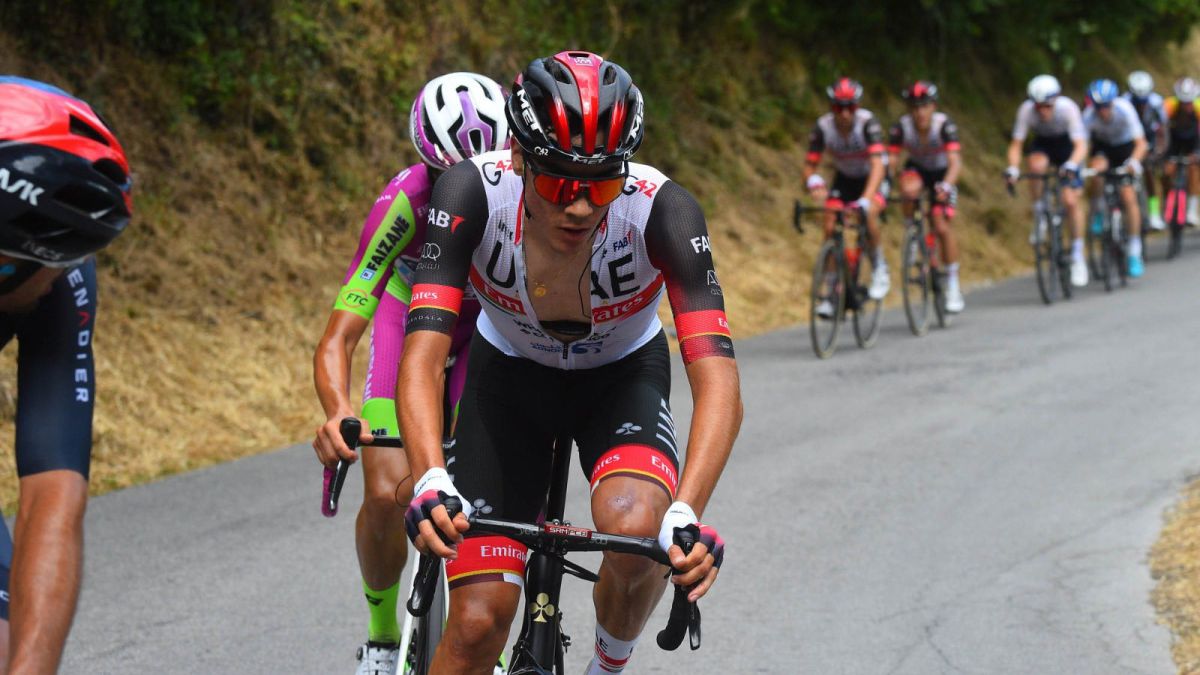 The expectation to see Juan Ayuso debut in the World Tour with the UAE Team Emirates was maximum. And the kid answered. Boy he did. The one from Jávea rubbed shoulders with the greats in his brand-new start at the Giro de los Apennines, a one-day race on Italian roads where he recently performed so well to conquer the Giro d'Italia under 23 at just 18 years old.
This Thursday, May 24, will also be an unforgettable day for him. On the day of his letter of introduction at an event of some prestige, with a tough route of 192 km and four passes, Ayuso perplexed everyone with his talent and quality. When the race broke down in the final stage, he was with the best, with runners who have been battling their whole lives and who saw how a boy was already at his height in just a breath. Ben Hermans broke the group of chosen in the last ascent, Madonna della Guardia, and although no one could get the glove until the finish line, Ayuso resisted in the chase along with an entire Gianni Moscon.
After crowning with approximately half a minute of rent, Hermans was able to manage the gap to win alone while behind there was regrouping. Ayuso held out until the last kilometers, but ended up giving up a few seconds due to accumulated wear and tear to reach the finish line 17th, something that in no way tarnishes his prodigious performance. In the sprint, Conti (Ayuso's partner) and Battaglin closed the podium, with a creditable ninth place from Alejandro Ropero (Eolo-Kometa) as best Spaniard. Prepare for what is to come, because the story of Juan Ayuso has only just begun ...
Photos from as.com