Another bubble against the virus
This Saturday the second Tour of the COVID-19 era starts in Brest, again controlled by PCR and under strict sanitary conditions.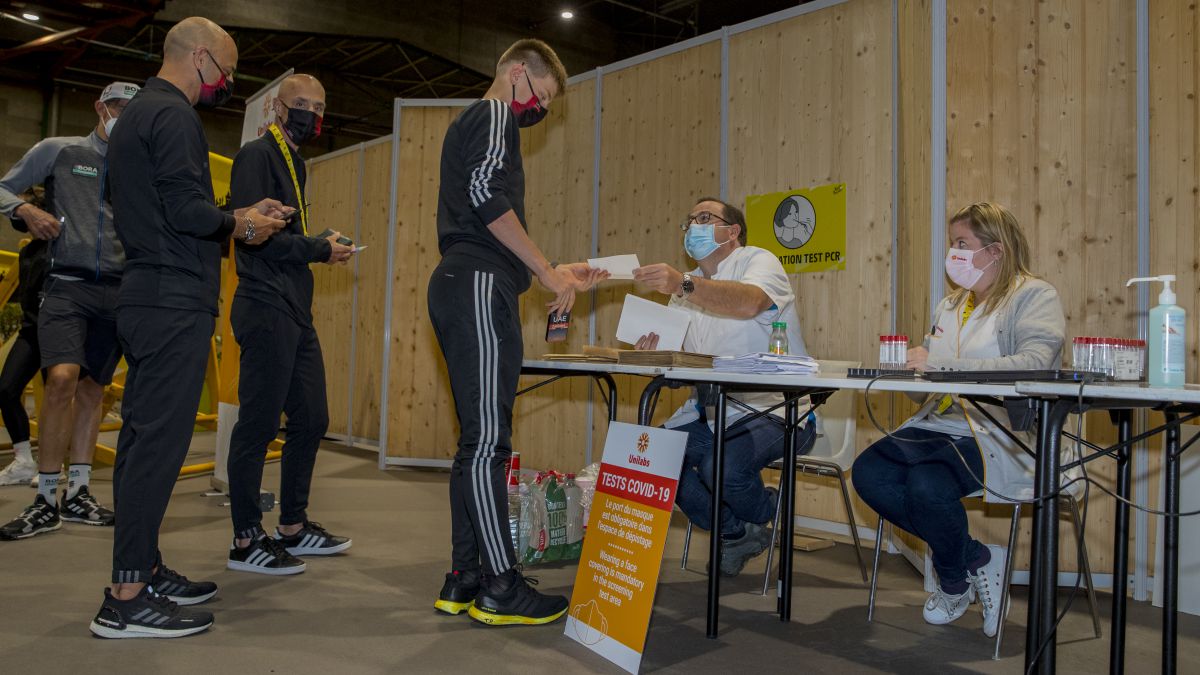 In a country in full de-escalation, without a curfew and in which the use of masks abroad is no longer mandatory, the second Tour de France of the COVID-19 era begins this Saturday in Brest under strict sanitary conditions. In fact, the Brittany region will impose the health pass on any fan who wants to get closer to the starts or goals of the four stages that will pass through its territory. "In the four Breton days a vaccination certificate or an antigen test or negative PCR will be required," explained Christian Prudhomme, director of the competition. Therefore, the number of people present will depend on these passports and the delimited and controlled areas. For other regions or departments, the authorities and the Tour organization consider using the same strategy.
Meanwhile, the term 'bubble' came in 2020 to the peloton to stay. By 2021, the assistants, runners and technicians must also undergo previous PCR tests, in addition to during the two rest days. Antigen monitoring or rapid analysis will also be carried out in case of symptoms, to confirm that everything is still in order or to prevent the spread of hypothetical infections. The objective, to reduce the exposure of cyclists to zero… as much as possible. Neither the public nor the media will have access to the hotels or the bus area, and it is requested that the barrier gestures be kept outside the norms imposed by the institutions: social distance, masks and gel.
Regarding journalistic coverage, the exits and goals will be limited by nationality or language through individual boxes, which will be accessed only by those wearing a bib, which will be shared between different media. Teles and radios will have mixed areas with double fencing. Hangers or selfie sticks are essential. France is heading towards 35 million inhabitants fully vaccinated by the end of August, with around 3,000 cases in the last seven days, "and no one wants new outbreaks to occur in the nation ... much less because of the Tour", as Prudhomme ditch, who became infected and recovered in 2020.
Photos from as.com