The Castilla center-back has drawn a lot of attention from the Italian in the reports and videos he is seeing from the quarry. He was going to leave, but now he will do the preseason.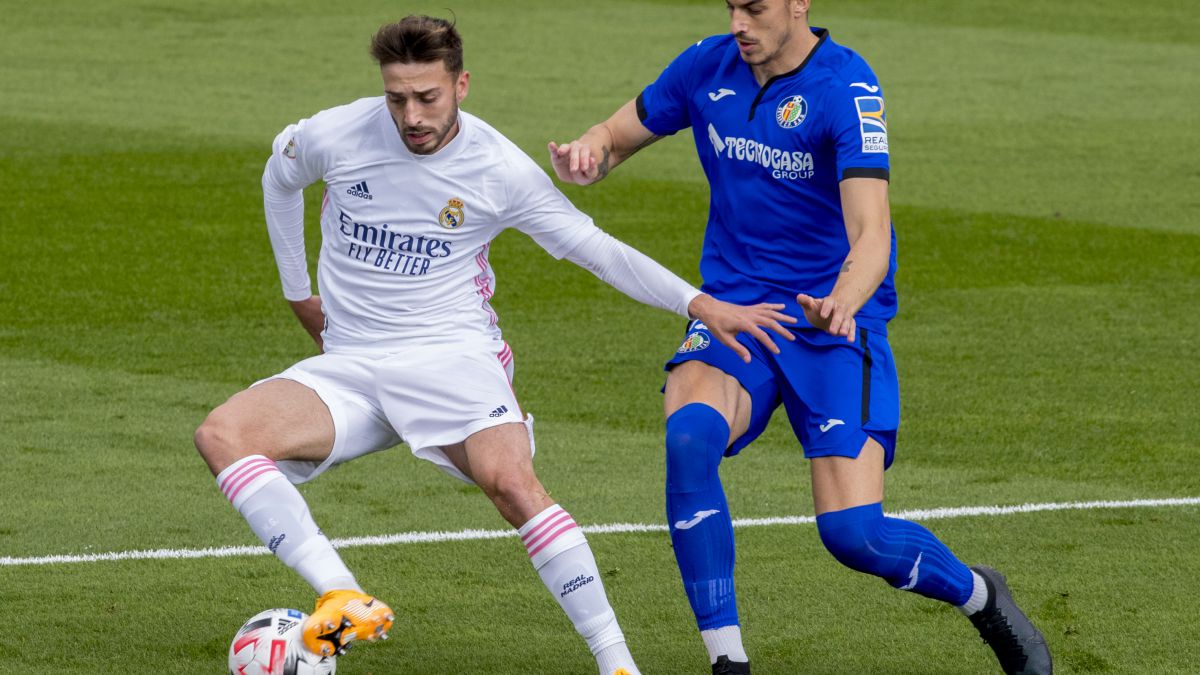 One of the first tasks that Carlo Ancelotti is undertaking as Real Madrid coach for the second time is to begin to assess what is in La Fábrica that can be useful to the first team. And in that sweep of videos and reports that they have provided, a name has emerged: that of the central Mario Gila (Barcelona, 20 years old). With the club pending Varane (and to a lesser extent, Sergio Ramos), the brood of centrals is being specially studied. Gila, who did not attract Zidane's attention, did with Carletto.
A turn of events that affects your immediate future. The Castilla defender had his sights set on looking for a way out to professional football because Zidane showed a preference for the other two center-backs of the subsidiary, especially Víctor Chust, also to a lesser extent Pablo Ramón. The funny thing is that Gila was the one who played the most with Raúl this season and has been having offers, the strongest one from Sassuolo of the Italian Serie A last January market that he was about to accept. He finally stayed, but this summer, with Castilla again in Segunda B after the frustrated promotion attempt, he was going to explore the market.The Catalan central defender has a contract with Madrid until 2024, but the option of a transfer or a partial transfer (sale of 50 percent of the rights) was going to be seriously considered. All that is parked. The intention now is for him to do the Real Madrid preseason from July 5 and from there, live, Ancelotti will make a decision. Gila is a not very tall center-back (he is 1.84 meters tall) but fast, with a good kick-off and very dangerous, especially in set pieces. For a long time, he has been considered one of the covered in Valdebebas but with a very interesting projection.
Green light for the star youth players
Ancelotti has also been looking at the reports of the rest of the castillistas and gathering information about Antonio Blanco (the youth squad that fascinates him the most of this generation). He has given him the green light, like Miguel Gutiérrez, Arribas and Marvin, to continue in the orbit of the first team, waiting to finally know if there are chips available once the future of the numerous loan players who have to return is known. Or if they continue in the dynamics of the majors, but with a Castilla record.
Photos from as.com