Alzamora: "If this story does not excite you, you are not human"
Emilio broke with emotion with Marc's victory at the Sachsenring: "It fills us with glory to see Márquez win again."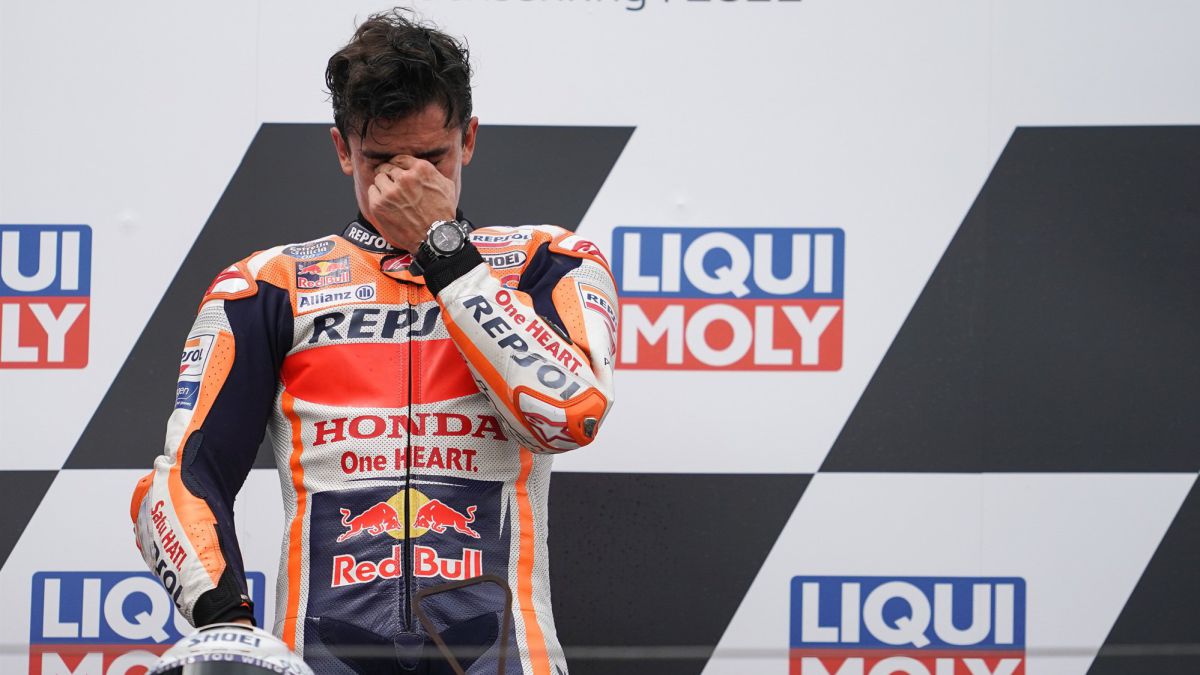 Marc Márquez's victory at Sachsenring was celebrated almost as if it were a title. Moreover, it may be that some of the eight crowns won by the ilerdense was not as felt as this triumph, 581 days after the previous one, and with a fracture in the humerus of the right arm in between that led him to undergo surgery three times . Quite an ordeal. For this reason, the word used by Emilio Alzamora, his mentor, is very chosen to describe his eleventh consecutive victory on the German track: "Gloria" .
"It has been a very, very, very special day, to be able to see Marc again at the top of the podium, and especially for him, for reliving this feeling of uncorking the cava and being a pilot that he has won a MotoGP Grand Prix ", the man from Lleida begins by saying before assuring this:" It fills us with glory to see him win on this circuit, which, being less physically demanding, has been able to defend himself very well. "When asked if throughout the difficult recovery process it was ever feared that the victories would never return, he categorically answered "no", and explained: "We have always been very aware of the injury that Marc suffered, of all the phases that it happened, fortunately or unfortunately. The important thing is that the recovery from the injury is on the right track and continues to evolve to forget about this injury. "
The 1999 125cc champion looked more broken than usual after the race and a new success in his grip. His reasons were: "Who is not going to break with a story like this? It's about a kid I met when I was twelve years old and look at everything he has achieved. all its trajectory, and now it seems that it can return to it. If you have no emotions with this story, you are not human.
For Alzamora, "the most difficult thing has been, and continues to be, is this recovery period until it reaches one hundred percent". And he showed his sober personality by asking him what had been said with the oldest of the Márquez: "I haven't said anything special. We have embraced. With a glance we understand each other. We have known each other for a long time."

Photos from as.com