Alba, a debate of three summers
Since the end of the 2018-19 season, the future of the full-back has been under discussion. Some believe that it is the moment of the relief. Others value his season and complicity with Messi.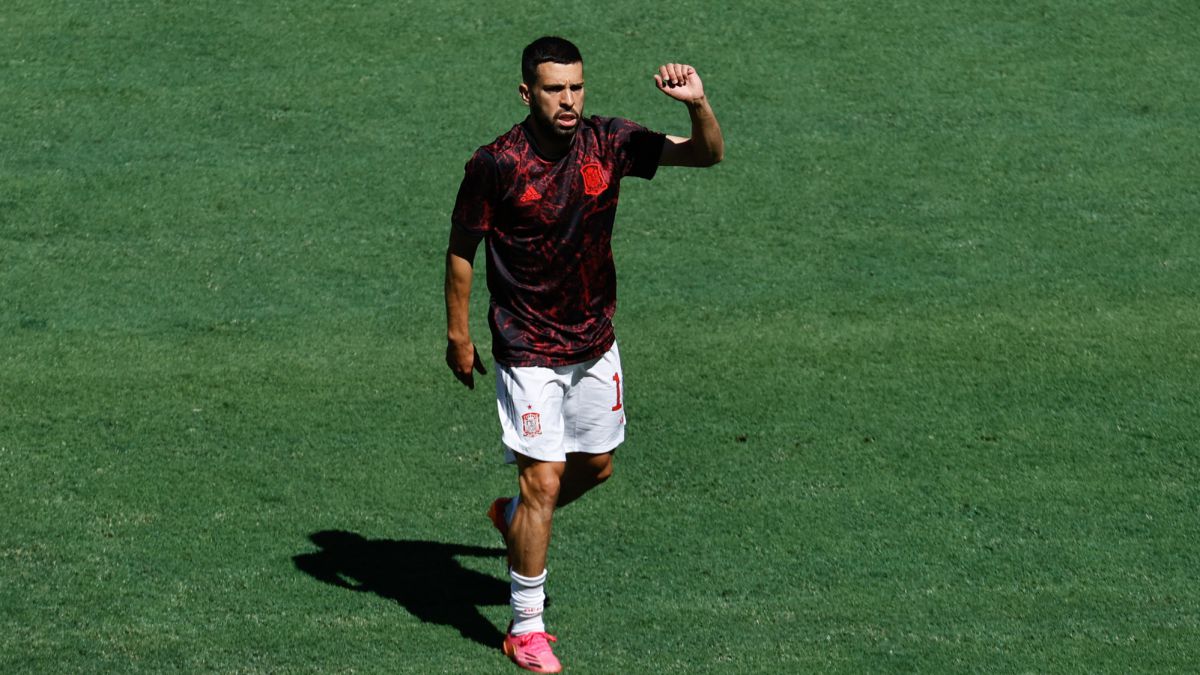 The possible departure of Jordi Alba is fashionable these days at Barça, with Inter Milan as the main suitor of the summer. But the debate on the suitability of the sale of the side of L'Hospitalet is already in the third summer. Always with supporters, always with detractors, its continuity has been discussed on the noble floor since, in the last two decisive matches of the 2018-19 season, Alba collapsed against Liverpool at Anfield and in the Cup final, mocked by Carlos Soler. At 32 years old, and with a new board of directors, the debate continues. There are voices in favor of his continuity because he is coming off a spectacular season in which he has exceeded 4,000 minutes and has provided 15 assists, the best figures of his career. And, of course, Jordi Alba is one of Messi's favorite partners, who would surely not see his departure with too many good eyes.There are opinions in the new Laporta Board, however, that are aligned with those managers who already reproached Bartomeu in his day for renewing his contract until 2024 and who consider that Alba is already a one-way side, the offensive, and that suffers a lot in round-trip matches. This current of opinion is based on the idea that how much he gives in the attack position game does not compensate for what he suffers in transitions and in highly physically demanding games, a case similar to Sergio Busquets. Playoffs like those of PSG, suffering with players like Kean on 1-3; and goals like Benzema's 1-0 in Valdebebas are arguments to which those who believe that it is time for change are clinging. At the end of the debate, however, a question is always thrown into the air: Are there so many elite full-backs better than Alba?
In the background is the salary cut that the player will have to validate. Piqué has already accepted it, Messi will have it with his renewal and the last turn will be for Busquets and Alba, since the future of Sergi Roberto is up in the air. Barça has to face a brutal salary cut and Alba, as a sacred cow with a skyrocketing salary for the team's few titles in the last three seasons, will be one of the victims. That is, if you decide to continue. Obviously, and after nine years in the club, that the club put him on the starting ramp after so many successes is not a dish of good taste. It is also the reality of the club. The debate over the winger continues.
Photos from as.com