625 kilometers pedaling in memory of Laura Salvo
María, sister of the co-pilot who died last year, covers these days by bicycle the distance that separates Madrid from Lisbon.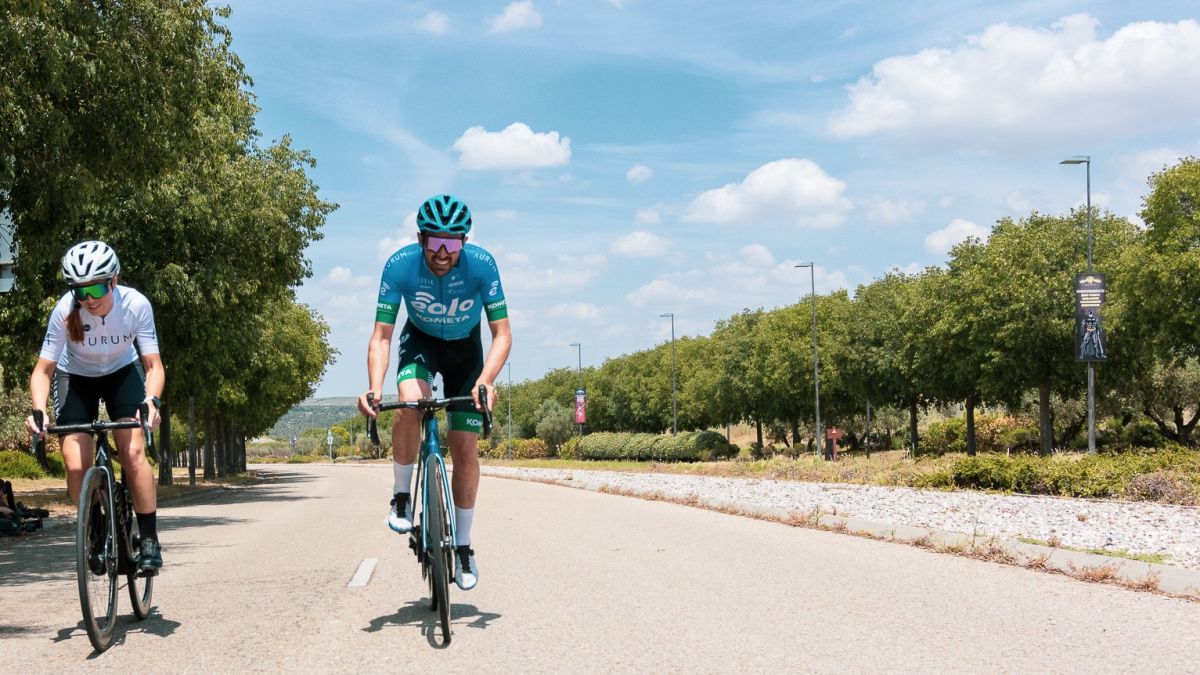 On October 10 of last year, Spanish motor racing suffered the shock of the death of Laura Salvo. The young co-driver, only 21 years old, lost her life in an accident at the Rally Vidreiro de Portugal, a tragedy that obviously affected her family in a very special way. His sister, María, participated in the same competition also from the right seat.
María had to face the difficult task of overcoming the death of her sister. At the age of 24, she decided to take a sabbatical from rallying, although without abandoning the sport as another of her great passions and an escape valve, apart from her work as a nurse. It was then that she decided to face a very special challenge in memory of Laura: joining Madrid and Lisbon by bicycle and in just three days.At the beginning of the year he got down to work with intense training, which he shared on his social networks and which attracted the interest of many sports fans in general and motor racing in particular. This is how Suzuki, a brand with which his sister competed in the beginning, the Terratraining Motorsport team with which María ran, and Alberto Contador himself decided to join the project.
Contador has given Laura his valuable advice and has also made available a bicycle from his brand, Aurum, so that the Valencian woman can complete the 625 kilometers that separate the Spanish capital from the Portuguese. It was launched yesterday accompanied by a group of cyclists who, like her, have been forced to overcome different vital trances and who have found a motivation to do so in sport.
In three days, under normal conditions, Laura will arrive in Lisbon and will have honored in the best possible way, with a desire for sacrifice, improvement and effort, the memory of her sister. "The truth is that I am a little nervous, cycling is not exactly my thing. But if it were, where would I be in the challenge? ", The young woman commented shortly before she started pedaling.
And he expressed his appreciation to all those who have helped him in his preparation: "I am very grateful to those who have supported me to make this possible. Contador himself has given me his advice and has prepared this bike for me, which is amazing. Weighing only six kilos and it is made to measure, it will surely help me to go through three days that are going to be tough, almost 200 kilometers each one ". Although surely the greatest push Laura will receive will come from heaven ...
Photos from as.com