"I wouldn't be surprised if Márquez makes the podium in Portugal"
The Catalan's replacement during his long absence is very clear that Marc's expectations will be high.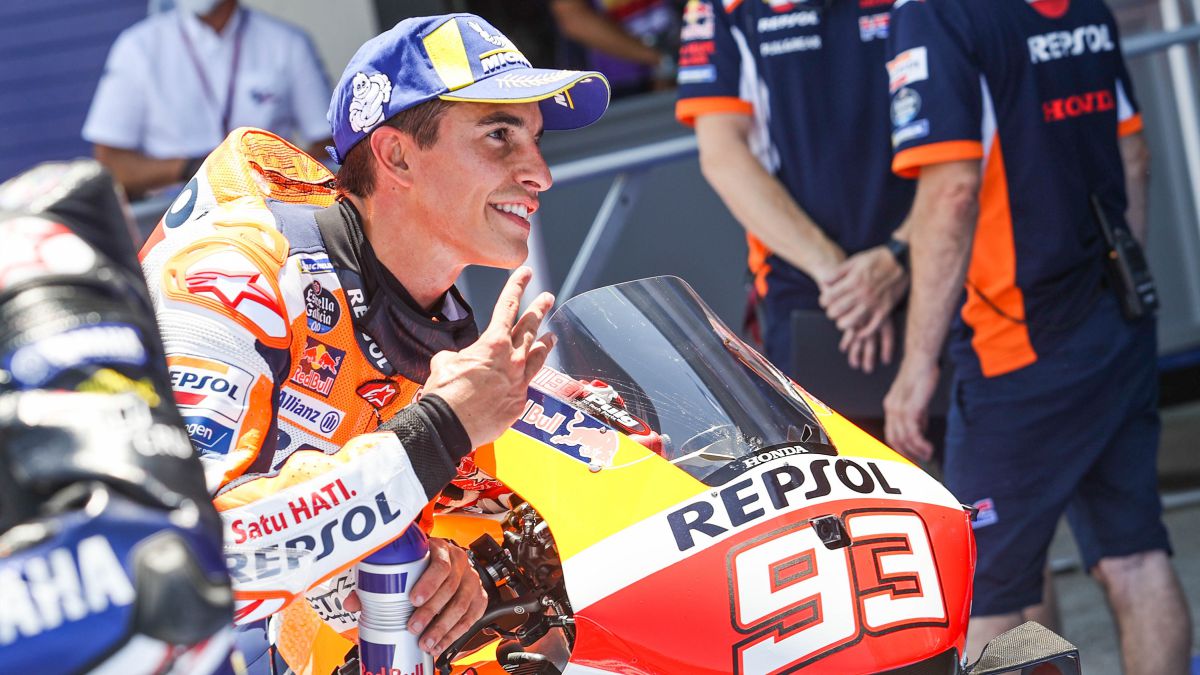 Marc Márquez will undergo a final review next Thursday at the Portimao circuit, with the MotoGP World Championship medical team. If the doctors consider that he is fit to compete, on Friday he will get on his official Honda and then it will be up to him to decide if he will contest the Portuguese GP. This will end nine months of nightmare for the ilerdense, at the same time that Stefan Bradl will return to occupy his usual role of tester and reserve of HRC.
The German has acknowledged on the 'Speedweek' website that he had assumed that this moment would come soon: "I expected Márquez to return to Portugal because he was about to do so in Qatar. I was not surprised by the news either because Alberto Puig had informed me a little before about occur ".
The 31-year-old pilot believes that it is too early to know if his brand partner will be in a position to opt to regain the title this year ... although he is aware of his ambition: "I don't know if he will be able to win the title, it is not possible of that now. But he's not back to be in the middle of the pack, I'm sure of that. " So much so, that Bradl does not rule out any results even for this first race: "If Márquez ends up on the podium in Portugal, I would not be surprised. It would not seem extraordinary to me."
"Márquez is a professional from head to toe and has a completely new challenge for him. He will have thought a lot in these months about his return, he has planned it in detail and learned from mistakes. You do not have to wait for him to get his The first podium or his first victory is irrelevant. The main thing is that he is back in shape and competitive, little by little he will regain his momentum. I think that after Portugal he will be in a position to set goals ", adds the Honda tester .
From that task of developer of the motorcycle of the brand of Ala Dorada, Bradl also waits with interest to discover the performance of the Spanish: "We have waited for this for months, HRC wants Marc's reference. For us his criteria is very important, see how he is doing with the bike, what problems he has and what he has to say about it. After the Jerez tests (Monday to Wednesday) I will go to Portimao on Thursday and listen very carefully to his opinions ".
Photos from as.com