Wolves change owners: will they stay in Minnesota?
Alex Rodriguez, a three-time MLB MVP and partner of Jennifer Lopez, will be the next owner of the Timberwolves alongside tycoon Marc Lore.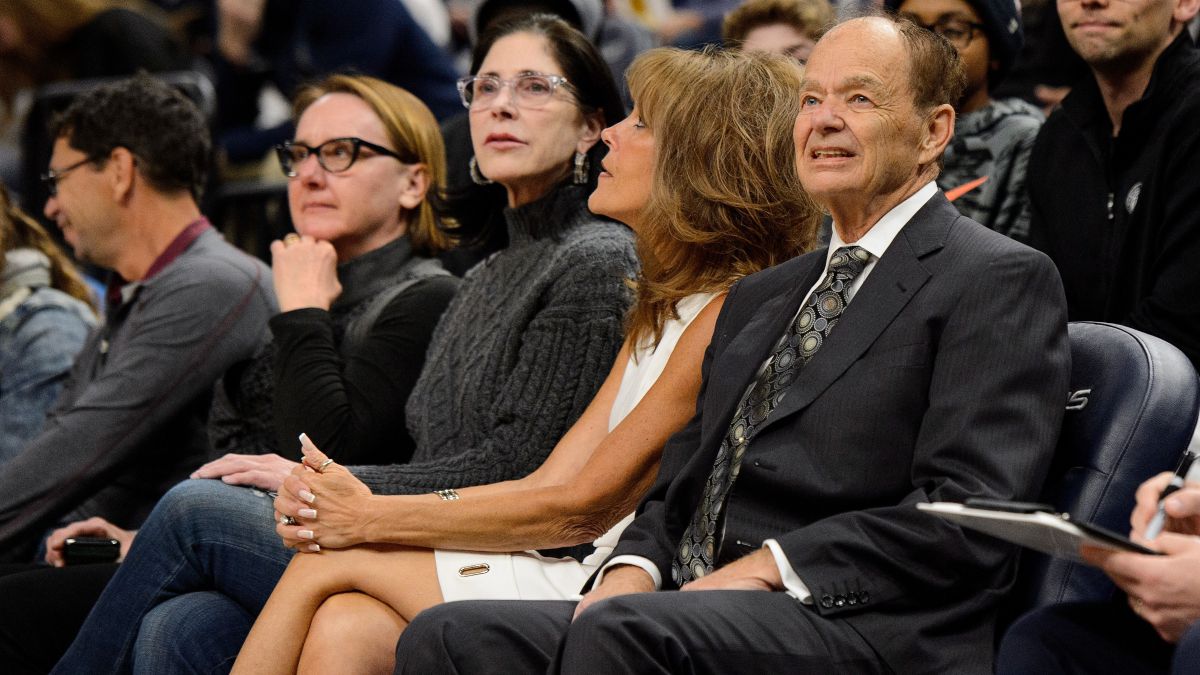 Alex Rodríguez, a three-time MLB MVP, and partner of Jennifer Lopez, will be the next owner of the Timberwolves along with e-commerce mogul Marc Lore. Both are negotiating the final sale with the only owner that has had the franchise so far in its history, Glen Taylor. Rodríguez and Lore signed the documents last Saturday and now have, according to reports, an exclusive 30-day negotiation window to try to close a deal with Taylor. If completed, it will end a reign, Taylor's, which has lasted 27 years. The succession plan being discussed and Rodriguez and Lore (close friends who will go 50%) would be asked to join Taylor's group of owners as limited partners for two and a half years, at which point Taylor would be made to one side definitively.
For a team that languishes with the worst record in the NBA, a single playoff appearance since 2004 (the time of Kevin Garnett, who has a bad relationship with Taylor, long ago) and has seen apathy established among fans, a new ownership structure with Rodríguez and Lore in lead roles would generate much-needed energy. It would also bring a dynamic and diverse flavor to the league's owning stable, sprinkling a dash of glamor on a franchise that has rarely been in the limelight.
Will the franchise move city?
Taylor has said there are no plans to relocate the Minnesota team, which was one of his top priorities in a search for a successor for years. However, this deal is not guaranteed in writing, so anything could happen. What is known is that the sale will be around 1,500 million dollars. In the next month the more specific details of the negotiation will be discussed, while the sale will be gradual and will not take place overnight. As already mentioned, the idea is for Taylor to stop being the official owner within two years, so he would add almost 30 to the controls of a young franchise in the NBA. And also from one of the smallest markets in the North American competition.
"I like the way they think and how they treat people and the way they think about working with people," Taylor has said of the men he's going to sell the franchise to. "I like that they are both very, very competitive personalities." Taylor has had the team on the market multiple times over the years, but has never been able to take the step to give up a franchise he bought in 1994 for $ 88 million. Finding a group committed to keeping the team in Minnesota has long been a priority. Another of his preferences has been to bring in new partners in a limited short-term role so that he can serve as a mentor and help make the transition as smooth as possible. Taylor prides himself on his experience at the top of the Timberwolves and the relationships he has cultivated over the years throughout the League, including with other owners and Commissioner Adam Silver. Their continued presence would help Lore and Rodríguez acclimate to a new League and a new adventure.
"For me, the chances of it happening were always very small," he assured. "Then all of a sudden it comes out that I have a buyer and they are very interested and long-term thinking and they will give me some time to deliver it, give me some time to show what our people can do, whether they like them or not. They are all the things that are important to me. "
This is certainly an emotional moment for Taylor, who loves owning the Timberwolves. He saved the team from moving to New Orleans in 1994 when he swooped in out of nowhere to buy the team from struggling owners Harvey Ratner and Marv Wolfenson and sees the team as a public trust, a kind of gift from him to the basketball community. . He wants that gift to stand the test of time long after he's gone.
As he approaches his 80th birthday on April 20, Taylor has been searching for a definitive path for the franchise that he cares about so much. There is no one in your family with plans to take over the team, so you have been looking for a young successor or successors who, in your opinion, can take over the team and the people involved and it seems that you have finally found the solution. final.
Photos from as.com