Without Odegaard, Arsenal have no magic in the Europa League
Aubameyang and Pépé's entry in the second half culminated in the Frenchman's goal and a poorly defended corner allowed Holes to equalize in the 92nd minute.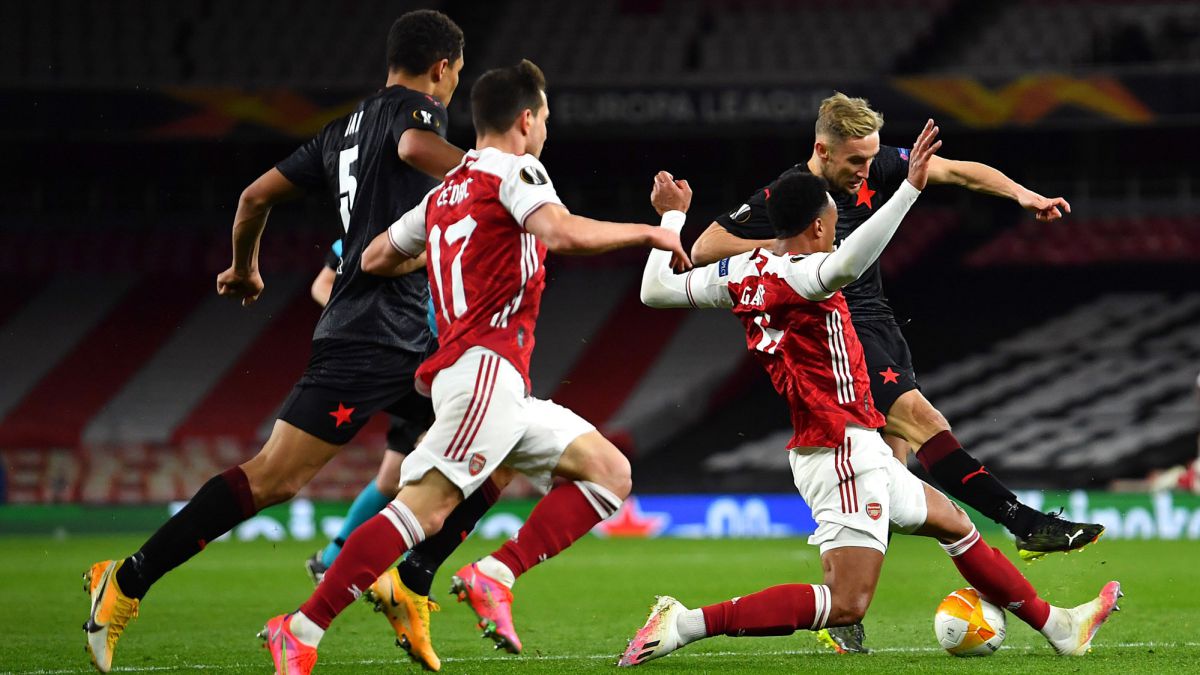 Accustomed to the magic of Norse mysticism, how earthly Arsenal seems without Martin Odegaard. It already cost him a tough defeat to have him with discomfort against Liverpool, and this Thursday, against Slavia in Prague, when the ankle of the Real Madrid youth squad has ended up saying enough, he has wasted a goal in the last minute conceding another in the antepenultimate second. The victory, which was fundamental to the Gunners' aspirations to win the Europa League and get a pass to the next Champions League, made the tie very expensive, but the Czechs, who have emerged as giant killers after dispatching Leicester and Glasgow Rangers They weren't going to make it that easy.
So sad was Arteta's game that only Saka's hyperactivity, a post from Willian and another from Lacazette saved the first 80 minutes. Otherwise, little magic, even less creativity and the feeling that the meeting was not going to enter the memory of the great European nights. Nor is it that he ended up winning it, but it happened more in the final five minutes than in the rest of the game.
The entry of Aubameyang and Pépé in the second half culminated in the Frenchman's goal, which seemed to make everyone forget everything else, but the relaxation, and a poorly defended corner, allowed Holes to draw in 92 and leave open a tie that Arsenal had managed to get very on track.
Photos from as.com