What became of Tom Boonen? Tyrant of Paris-Roubaix in the 21st century
The Belgian, along with other former runners, is the most awarded in the 'Hell of the North'. In extra sports, he flirted with cocaine and committed tax fraud.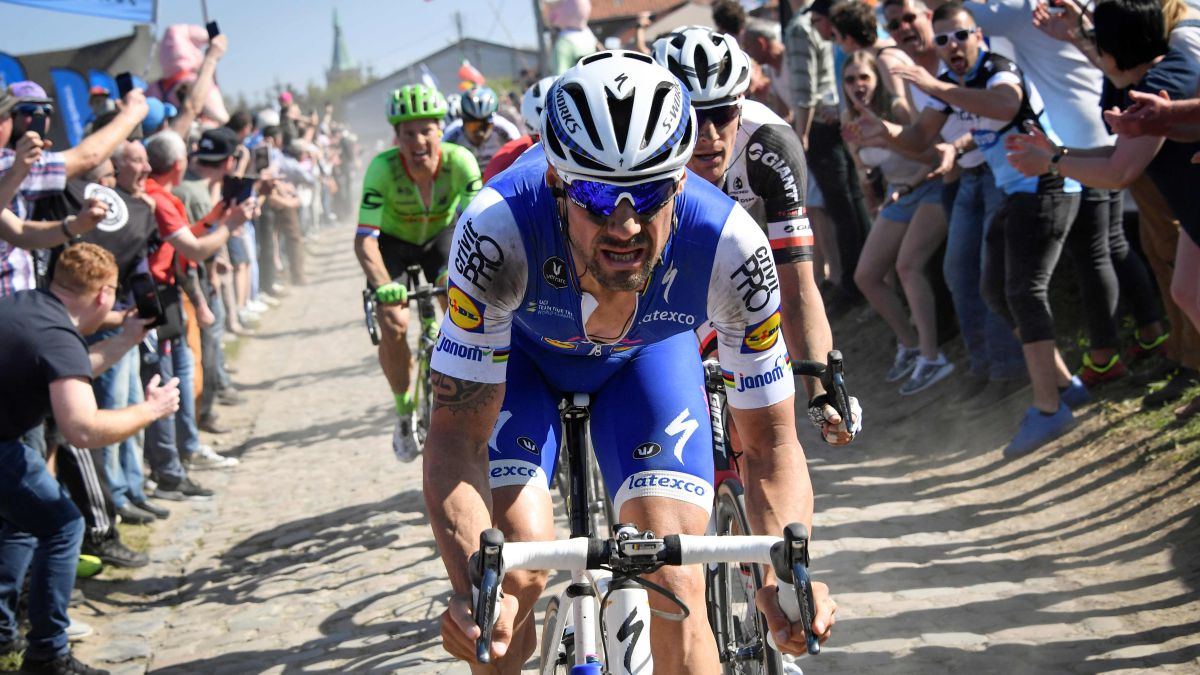 With the Paris-Roubaix of 2021 postponed to October due to the pandemic, we must settle, and it is not little, to review the figure of a runner who is linked to this mythical race. That is none other than Tom Boonen (Mol, Belgium, 40 years old), one of the best sprinters of his generation, but, above all, one of the best classics in cycling history. His record in the so-called 'Hell of the North' corroborates this, with the Belgian being the runner with the most triumphs in this event together with his compatriot Roger de Vlaeminck (4 for each). As if that were not enough, he is to date the only rider to have achieved two consecutive victories at Paris-Roubaix in the 21st century, something that even his archrival, Fabian Cancellara, could not achieve.But before becoming a great star of the peloton, it is worth remembering a long forgotten image of his origins, since Boonen took his first steps as a professional in 2002 in the US Postal, directed by Johan Bruyneel and led by Lance Armstrong. Perhaps there his strong (and sometimes wayward) character began to forge itself, but the truth is that his adventure in the American team lasted a sigh, so he signed with QuickStep the following season. Since then, Boonen has become a one club man, as football fans in England say, and his decision to join the Belgian formation could not have been more successful: cyclist with the most victories in Ghent-Wevelgem (3), Tour de Flanders (3) and seventh in history with the most Monuments (7). To this impressive number of successes is also added gold in the 2005 World Cups held in Madrid, where he beat Alejandro Valverde in the final sprint on Paseo de la Castellana.
However, not all were ovations and praises for a Tom who also left black clouds in the extra sports plane. In 2008, the Belgian tested positive for cocaine in a police check, so the Tour de France organization prevented him from participating that year in the Grande Boucle, an event in which he won the green jersey in 2007 and where he finished his career with six stage wins. In 2013, Boonen suffered another setback when he was sentenced to pay a stiff fine for tax fraud, as the Belgian had fixed his residence in Monaco for seven years when in fact he lived in Belgium.
Retirement, family and accidents
After hitting rock bottom with his addictions and suffering serious mishaps in competition, Boonen returned to his best level to accumulate more successes, until he permanently hung up the bike in 2017, saying goodbye to his beloved Paris-Roubaix with a 13th position and a worthy gregarious role for his teammate Zdenek Stybar to take the podium as second. Several years after his retirement, good old Boonen was still bitten by the racing bug and flirted with a possible return to the roads, something that eventually declined to continue spending time with his wife and twin daughters, Jacqueline and Valentine.
Recently, he also spent his free time with cycling, linked to the structure of the Lotto Soudal team as a technical and material advisor, as well as trying motorsport, another of his great passions that, however, brought him a good scare. And it is that when he participated in 2019 in a test corresponding to the Supercar Benelux Challenge, he suffered an accident that could end his life. "I had just got behind the wheel of our prototype and had to fight other slower cars. One of them was Kenneth Heyer's Mercedes. He left me some space, but when I got to his height we crashed. His car literally landed on it. mine, ten centimeters from my head. I was lucky, "Boonen explained to Belgian media after his accident. It was not the only time he got out of a car unscathed, as he also suffered another mishap while he was still a cyclist by crashing his own vehicle into a tree for dodging another car that invaded his lane in the opposite direction. In short, a survivor, with a career path of 122 wins (33rd in the Hall of Fame) who left an indelible mark on cycling, good and bad ...
Photos from as.com