Vergne takes advantage of the misfortune of Vandoorne and Di Grassi
Victory for the Frenchman after the bad luck of the Belgian, with two accidents from pole, and the Brazilian, with problems in his Audi when he was leading.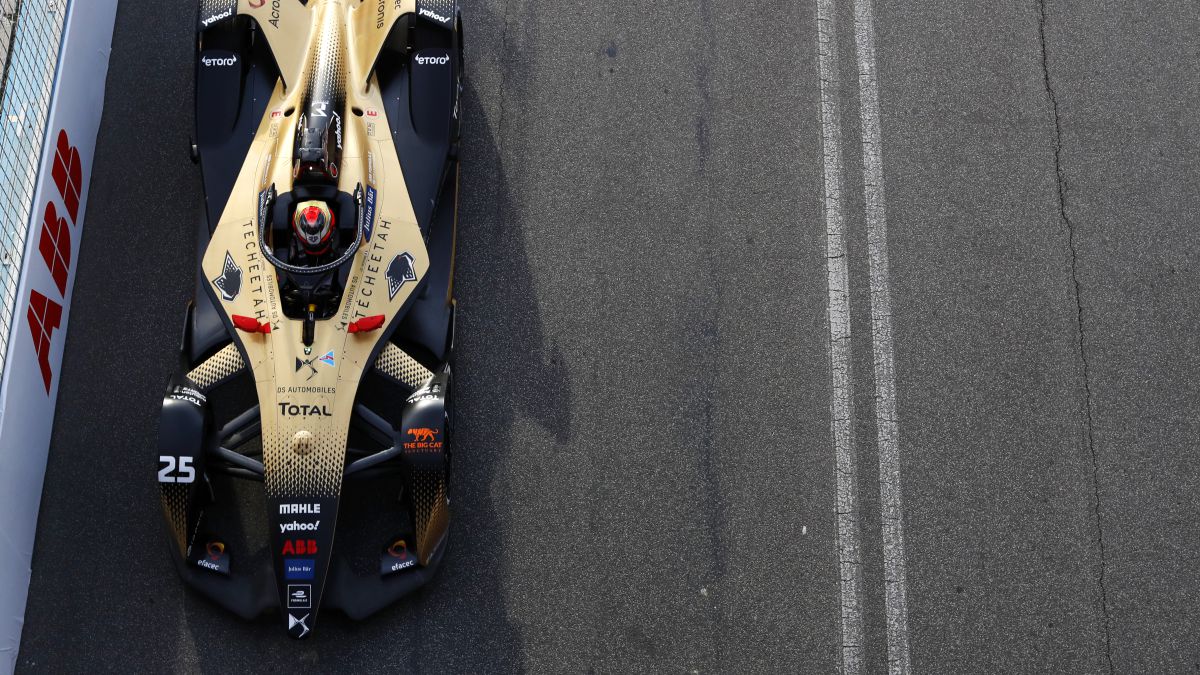 As the precursor city of so many things when it was the center of the world in the time of its empire, Rome also has its history with racing. In the Circus Maximus near the Colosseum the chariots fought in the sand in a real spectacle for the Romans. So many centuries later, the spirit of that is maintained thanks to the electric horses of Formula E, which once again brought racing to the eternal city. He is now on his third visit and did not disappoint with a first race that Vergne won, which gave Bird the lead and which had no respite.
And that a timid rain ruined the typical excitement of the outings because it was decided to take the Safety Car in front of the group for a couple of laps that allowed Vandoorne to maintain the first position he won with his pole without breaking a sweat, although it would be of little use ... Because on the first lap without the safety car brake, Lotterer was ambitious when he tried to make it an interior when he could not and took it on. Both fell backwards and the leadership was inherited by a Rowland who also lasted one round, because he was penalized for an excess of power at the start.When the race settled down, it was Di Grassi and Vergne who rode in front of it, a great situation for the Frenchman, and more so after the scare that he took in the morning (like Guenther) when Turvey bowled at the end of FP1 by hitting him at full speed when he was standing still to rehearse an exit. JEV could not recover better, because he was as quick as he was intelligent in the disputes provoked by the attack modes and from which the two-time Techeetah champion came out with the lead under his arm.
And with him he faced the last ten minutes of action ahead of Di Grassi and Bird, who stood there starting tenth with an outstanding progression. The Brazilian would overtake Vergne with six minutes to go, but it would still be too early to claim victory because his Audi began to roll slowly with problems in the differential and caused an accident between the Mercedes: Vandoorne hit a wall when passing him and De Vries could not avoid him. Thus, the race saw the finish line at Safety Car pace with Vergne crossing it first followed by Bird and Evans' Jaguars. Rome does not disappoint ... and there is another assault.
This is the World Cup classification
Photos from as.com