Valencia will have to wait to know if they will be in the quarterfinals
The taronjas will know if they go to the playoff next Monday after Zenit's victory against Maccabi. They need the Russian defeat to Panathinaikos.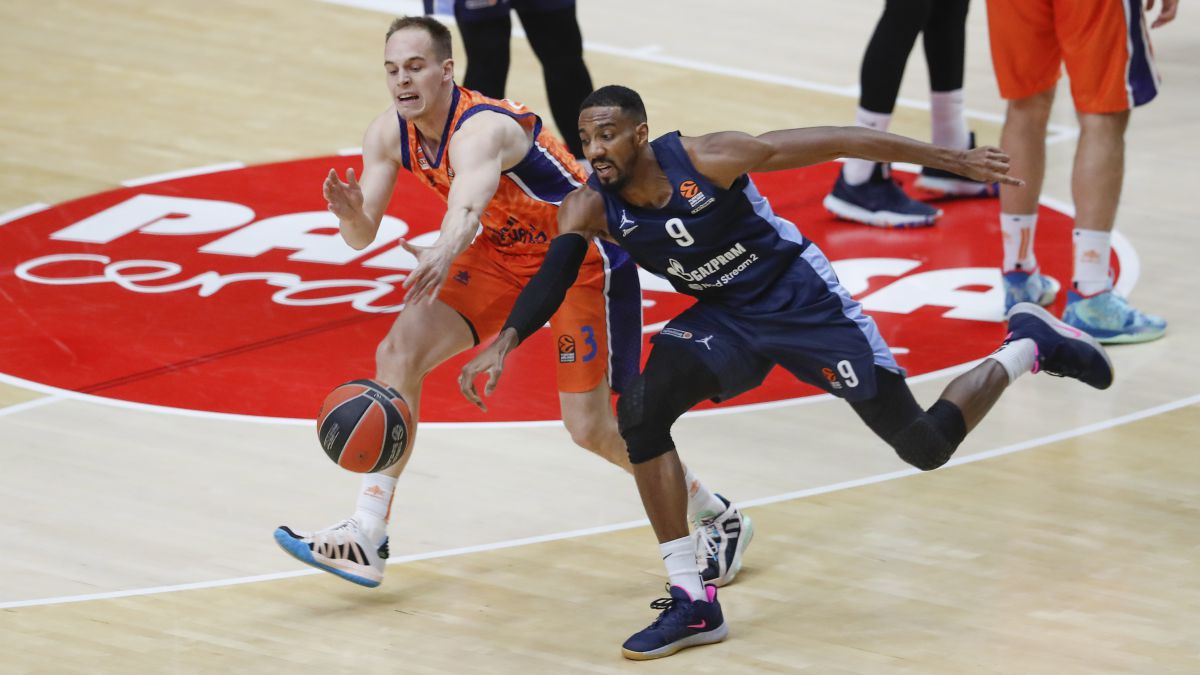 Valencia will have to wait until next week to know whether or not they will be in the Euroleague quarterfinals after the victory of Zenit Saint Petersburg against Maccabi Tel Aviv (86-69) .
Specifically, to Monday 12, when the Russians close the regular phase at home with their game postponed by the coronavirus against Panathinaikos. And the accounts are clear: if Zenit win, the taronjas will say goodbye to the maximum continental competition.However, if they fall to the Greeks, Valencia will pass as eighth classified and will be measured against Barça, first classified in a next round of the best of five games in a 2-2-1 format and with the on-court factor against: the first two (and the last, if necessary) are held at the Palau.
Future Euroleague
The classification for the quarterfinals is essential for Ponsarnau's. Not just for this season. If they fail to advance, they will lose their place in the Euroleague next season. The finalist of the Eurocup would take his place. The winner of the second continental competition has a safe place for the 2021-22 campaign no matter what.
Photos from as.com