United already know how to seduce West Ham for Rice
According to 'The Athletic', Manchester United plans to include Jesse Lingard, a footballer currently on loan at West Ham, as part of compensation to secure the signing of Declan Rice.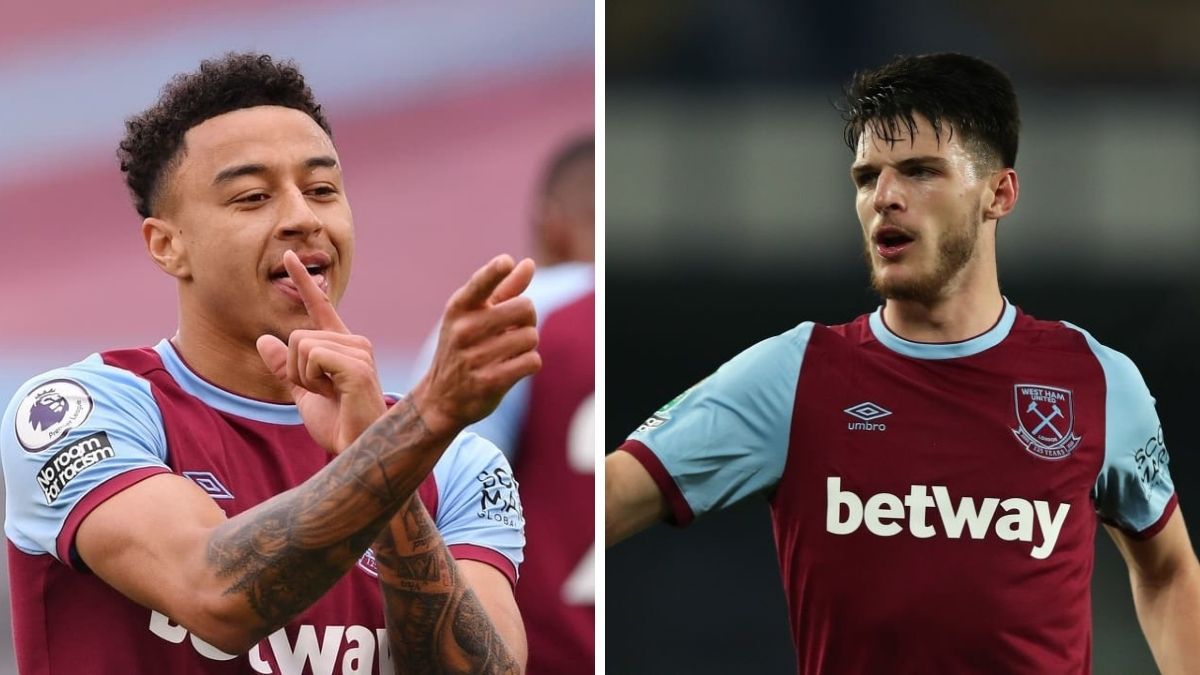 Over the past few weeks, Jesse Lingard and his West Ham have taken almost all the limelight in England. And it is not for less, the hammers are currently the 4th classified in the Premier League, ranking above more powerful teams, such as Chelsea, Tottenham or Liverpool. Therefore, with eight days to go, the dream of the Champions League is closer than ever.
Precisely, Lingard is one of the crown jewels in this resurrection of West Ham by David Moyes. The 28-year-old English footballer arrived on loan from Manchester United during the last winter market. Since then, six goals and four assists in his eight games with the hammers' elastic. That is why, according to The Athletic, the Red Devils are already rubbing their hands to, once and for all, undertake the signing of Declan Rice (MVP in the last two games with England), also a midfielder for the London team.
Manchester United, which renewed Lingard before loaning him, plans to include the new English international as part of the operation to transfer Rice. The pleasant level of the winger, and, therefore, his increase in value, has allowed them to play a trick with which to try to lower the price of the midfielder, one of the great "weaknesses" of all the greats of the Premier League. At the time, David Moyes already defended that they have Rice for next season, even valuing it at a value higher than 100 million euros.
Therefore, this route of "seduction" is what they want to explore -and be able to exploit- from the Manchester United board of directors. Ole Gunnar Solskjaer and Ed Woodward, on the other hand, also plan to lighten the squad with which to get large sums of money (with figures such as Juan Mata, Phil Jones or Diogo Dalot) that, in addition, allows them to increase their chances of face to the next summer market. In this way, the economic power to face the signing of Rice and see him at Old Trafford next season would be more than possible.A profitable loan for both parties
On the other hand, Manchester United can also achieve a more than acceptable figure for Lingard's loan to West Ham. Ed Woodward, the executive vice president, was able to convince the hammers to pay at least close to two million euros. Numbers to which we should add that they take care of 100% of the English salary and some bonuses for possible qualification for the Europa League or, even, for the Champions League. In total, some accounts that could allow the Red Devils to remove almost five "kilos" for a six-month loan.

Photos from as.com