Thiago Silva sinks Chelsea
The expulsion of the Brazilian central condemns those of Tuchel, who suffer a bath of reality after two months without knowing the defeat.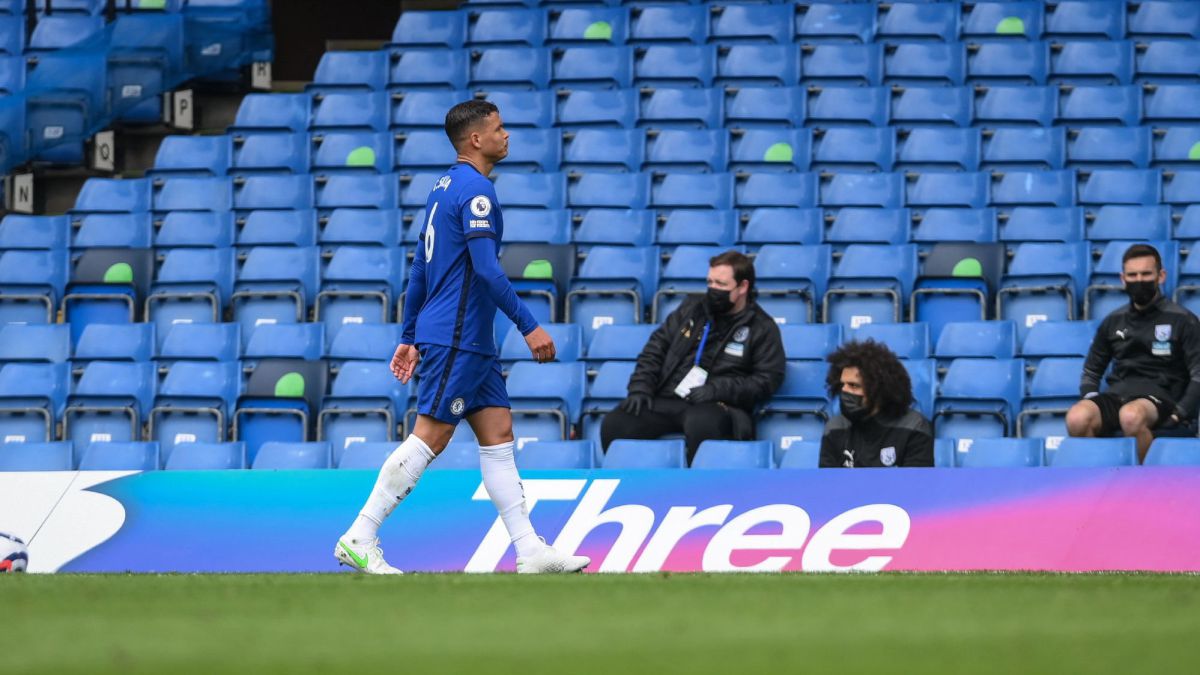 He was advancing unstoppably, as almost always since Tuchel arrived at Stamford Bridge, but Thiago Silva's cable crossing in just half an hour of the game could end up costing Chelsea dearly. Two ugly, untimely and unjustified innings cost the three points to a team that had previously advanced through Pulisic, who, along with Ziyech, had to leave the field before the second half began. The five goals that he endorsed for West Brom are a reality check for a team that had not been defeated for two months.
The American had taken advantage of a Marcos Alonso launch to the wood to, anticipating the defense on the rebound, overtaking his own. It seemed that the meeting was on track, but, just two minutes later, Thiago Silva was sent off, and West Brom, who is penultimate, came up. Two goals from Pereira on the brink of halftime, one of them with a glorious Vaseline, put the blues on their nerves, who in the second half experienced the goals scored by Robinson and Diagne with even greater frustration. Mount's goal, already three behind, did not serve to make believe in the comeback, and Robinson made the fifth with the time already almost fulfilled.
The first defeat of the Tuchel era keeps the blues fourth, but surely it only does so momentarily. West Ham, which is two points away, Tottenham, three, and Liverpool, five, already lurk one of the most coveted positions in the Premier League, as it contains the salvation of the season for more than one great of England .
Photos from as.com