There is no one to stop Espanyol
Calero and a double by Raúl de Tomás make the parakeets take off in the Second table and sink Albacete into the red lantern.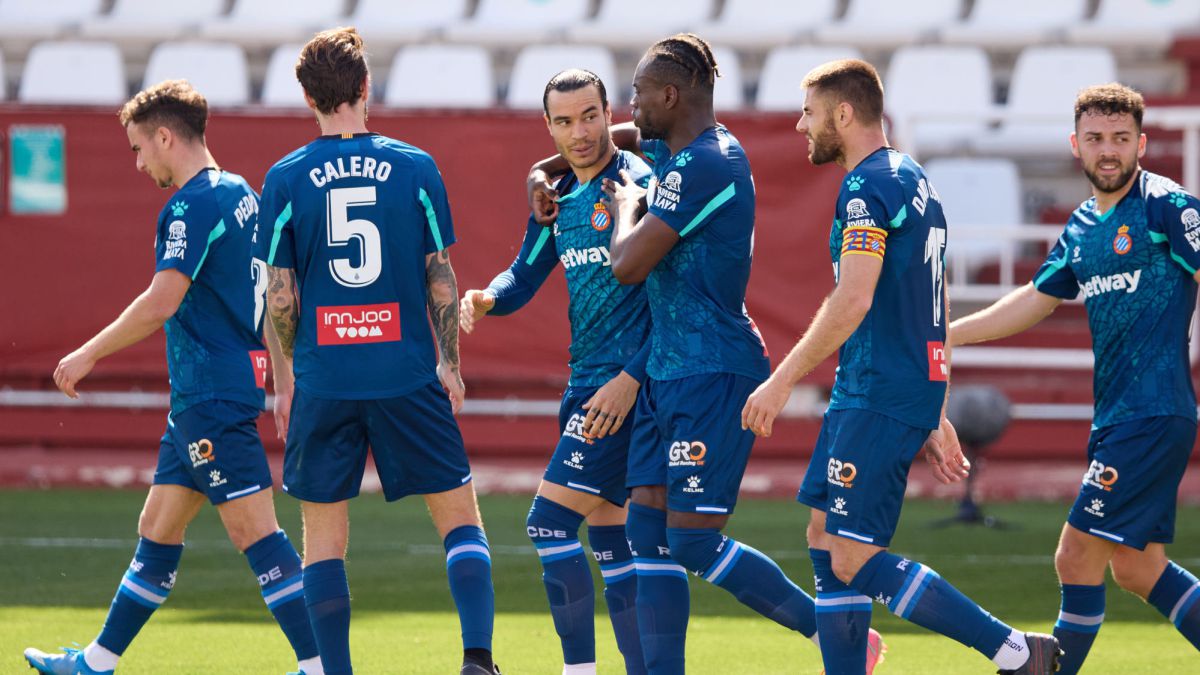 Giant step on their way to the First Division which Espanyol has given this Sunday at Carlos Belmonte after beating Albacete 0-2. The game began with Espanyol dominating the match, although the first dangerous arrival was from Albacete, although Fuster and Álvaro Jiménez did not understand each other after a counterattack and the La Mancha team could not take advantage of that opportunity.
At half an hour into the game, Espanyol had their great opportunity to get ahead on the scoreboard with a one-on-one by Raúl de Tomás against Tomeu Nadal that managed to save the Balearic goalkeeper. In the 35th minute, Albacete reached the goal of the visiting team in danger with a shot from Álvaro Jiménez that crashed into Diego López's body.
Albacete once again showed its lack of goal and minutes later the parakeet team went ahead in the match with a penalty committed by Tomeu Nadal against Embarba. The maximum penalty was executed by Raúl de Tomás and the launch was saved by Tomeu but in the rebound the forward sent the ball to the back of the net to overtake his team in the crash.
After the break, Óscar Gil retired injured and in his place Omar entered to occupy the right side and in the minute he reviewed a possible hand of Keidi Bare inside the area but finally nothing punishable was indicated. Espanyol without pressing the accelerator sentenced the crash with a header from Calero, totally free of mark, at the exit of a corner. Albacete tried to get into the game minutes later with a center from Benito from the right that he could not finish off Zozulia.
With the victory in their pocket assured, Espanyol dedicated themselves to letting the minutes pass and in the last play of the match Raúl de Tomás shot Tomeu Nadal after receiving a good assist from Dídac to finish the win and add a very important victory and expand differences with the third position against an Albacete that remains against the ropes and sunk as bottom.
Photos from as.com