The VAR decides the distribution of points in Ponferrada
Ponferradina and Fuenlabrada tied at Toralín after a goal disallowed against Nteka in the 85th minute.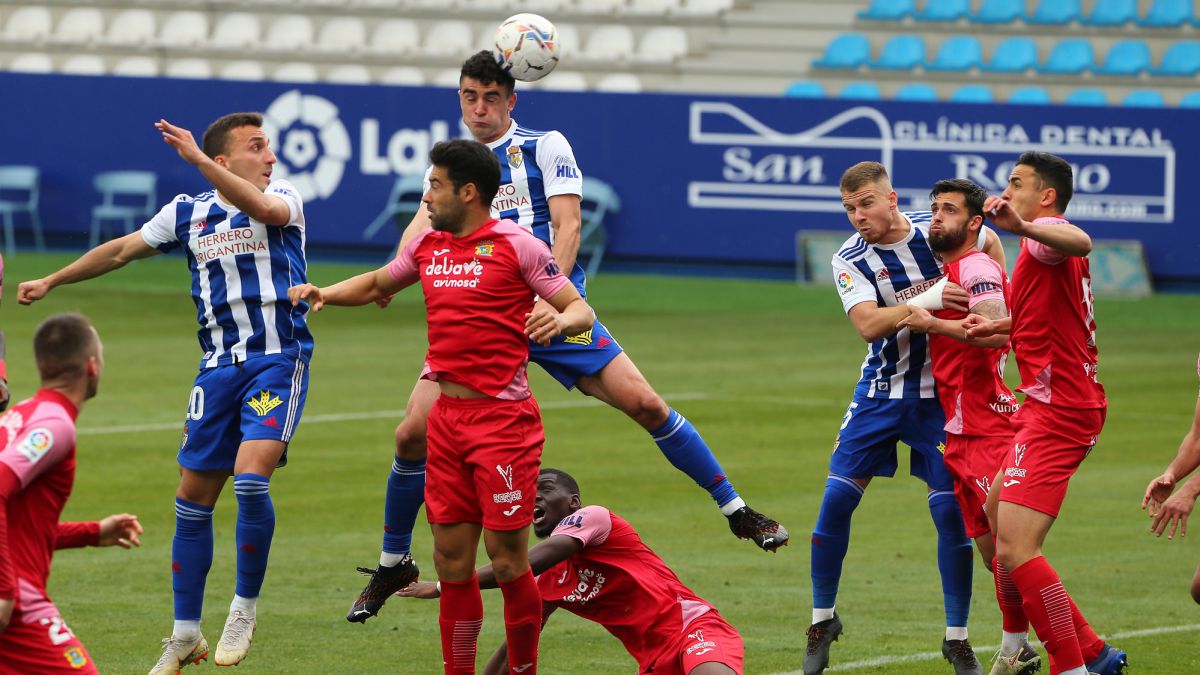 Ponferradina and Fuenlabrada shared the points at El Toralín in a match in which the VAR annulled a goal against the Madrid team in the 85th minute due to dangerous play by Nteka. Until then, both teams had had chances to break the initial score, which was also the end. The first half hour of the game had a clear red color, the one that Fuenlabrada wore in El Toralín. Nteka was a headache for the Berciana defense, while Ciss had the clearest chances with a powerful shot after a personal move and a header from a free kick.
Caro, who had more work than he would have liked, managed to solve the visiting danger. The Ponferradina managed to overcome the pressure lines of Fuenla in the last section of the first part, in which he finally met Belman. Curro had the best opportunity for the Blue and Whites behind a wall with Yuri in the front of the area, but his shot was cleared with difficulty by Belman to send the ball to a corner. In the second half, the game was equalized and Deportiva was able to go ahead with two chances by Pablo Valcarce and Doncel in the first minutes, but their shots found no goal.
The clash then went through a phase where it was difficult for both teams to reach the area, until the decisive play arrived in the 85th minute. Mula received a pass inside the area and won the baseline to put a pass back towards the arrival of Nteka, who finished at the back of the net. However, after reviewing the replay, Ávalos Barrera understood that the forward raised his foot too much and annulled the goal, returning the score to 0-0, which would no longer move.

Photos from as.com