The Valenciaga Memorial resumes the Spanish Cup
The prestigious event in Eibar, which celebrates its 50th edition, will propose a tough 153 km route ending in Arrate, just like last year.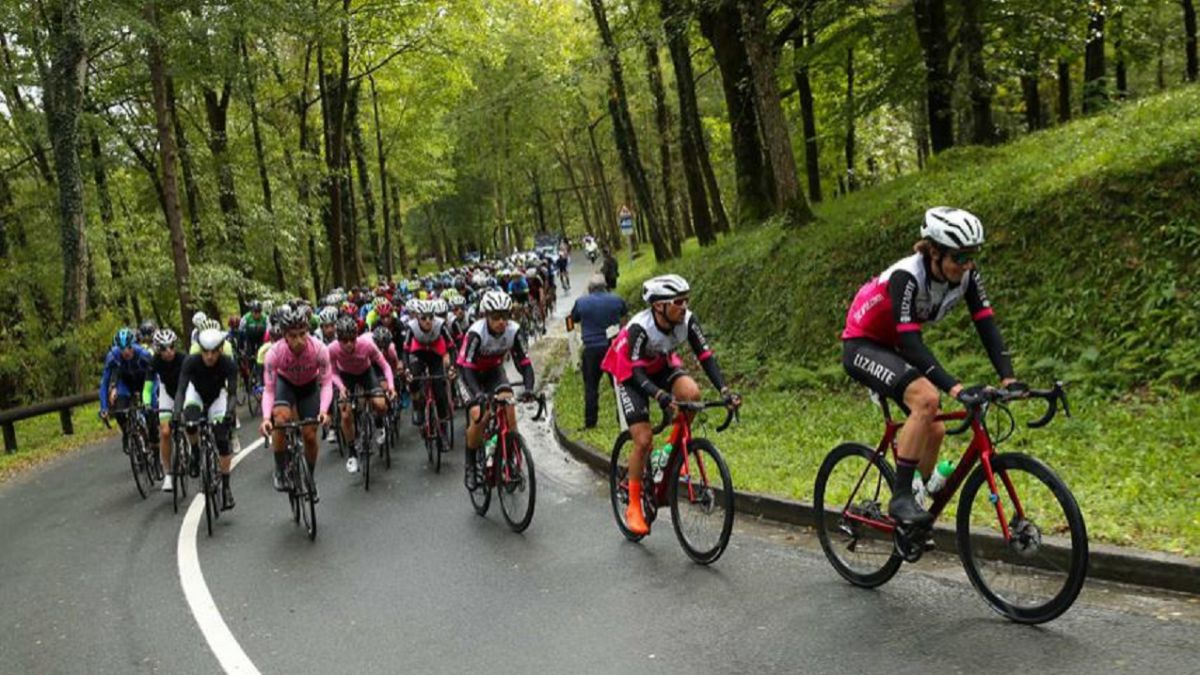 A total of 153 kilometers of demanding route, with Arrate as the final culmination, will be the menu proposed by the Eibarres Cycling Club to celebrate the 50th edition of one of the most prestigious races of the Elite-Sub23 calendar, the Valencia Memorial. After practically a month of stoppage due to the postponements caused by the current health situation, the Copa de España Elite-Sub23 resumes its activity with a referential appointment within the amateur field, such as the Valenciaga Memorial, which for years, due to the formidable scenario that he proposes, he has discovered the great runners of tomorrow. Winning or standing out at Valenciaga is an unequivocal sign of worth and with the intention of demonstrating that talent, the 175 cyclists who, in principle, will start the race will start.
In this 50th edition, Baqué Cycling Team, Eiser - Hirumet, Laboral Kutxa, Eibar and Grupo Eulen will be the five invited teams that will join the 20 squads that compete in all the events of the Copa de España Elite-Sub23: Antiga Casa Bellsolá - Girona, Arabay, Bicycles Rodríguez Extremadura, Caja Rural-Seguros RGA, Aluminios Cortizo, Eolo Kometa, Escribano, Equipo Essax, Gomur-Cantabria, Gsport Grupo Tormo, Lizarte, Manuela Fundación, Netllar Alé, Previley Coforma Atra Sport Lps, Vigo-Rías Baixas, Supermercados Froiz, Team MP, Telco M-On Clima Oses, Tenerife Bikepoint Pizzeria Española and Valverde Team Terrafecundis.
With a single test disputed so far, Marc Brusienen (Caja Rural-Seguros RGA), who won alone in the Aiztondo Klasika-Memorial Patxi Alkorta, arrives as leader of the contest with 120 points for the 100 and 85 they have Miquel Valls (Telco'm) and Pablo García (Caja Rural-Seguros RGA), who were second and third respectively in the opening event.
TRAVEL
The 50th edition of the Valenciaga Memorial will start at 9:30 am in Eibar, in the Plaza de Untzaga, to face a favorable stretch before starting in the town of Deba the first port, the Alto de Itziar of third category, located only 24 kilometers from the exit. At kilometer 55, the Alto de Aia awaits them, also in the third category, where cyclists will arrive through a beautiful round trip along the coast of the Cantabrian Sea. The Alto de Ixua, first class and located with 33 kilometers to go, could well be key to making the final selection, since as soon as the descent is finished, the ascent to Alto de San Miguel will begin, third, which will be the step prior to the final climb to Alto de Usartza, first class, and arrival at Arrate.
Photos from as.com