The Spanish stand out at the beginning with a strong accident
Rosberg's car, the fastest in Q1 ahead of Loeb and Cristina and Sainz and Laia. Hurtgen went round the clock with the Cupra.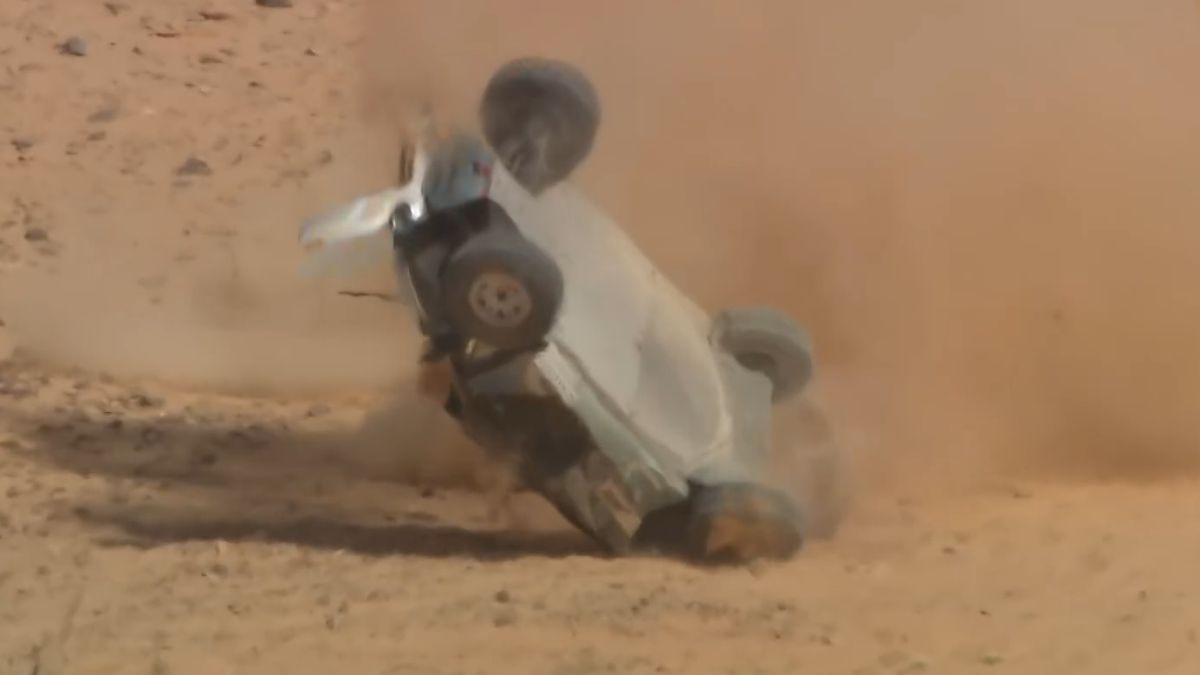 Extreme E's first serious steps at its premiere at Al Ula. After a brief shakedown on Friday, on Saturday's day in Saudi Arabia the pure action begins with qualifying, divided into two sessions, one in the morning and one in the afternoon. In the morning, the lack of time was noticed on the 9-kilometer track, which you have to do two laps to complete the 18 distance, one with each driver, with several incidents. The strongest of them was starred by Claudia Hurtgen with the Cupra team car.
On one of the steep descents of the stage in the desert, the German lost the back of her Odyssey 21 and suffered a tremendous accident with almost five turns of the bell before the car was overturned with the wheels facing the sky. Red flag and moments of uncertainty due to the serious impact that fortunately ended in relief when seeing the pilot leave the cockpit under her own power. Sarrazin had another, much milder, rollover on the Veloce, and Catie Munnings completed most of her stint with a blown wheel.
Given the accident report, there is that of times, and in them the most outstanding team was Rosberg's. Kristofferson and Taylor, in that order, were the fastest in the morning at Al Ula with four seconds ahead of Loeb and Cristina Gutiérrez, Hamilton's partner, and 32 over the Spanish pair of Sainz and Laia Sanz. Thus, two of the cars with Spanish drivers ended up in the privileged places that would give access to the Semifinal that grants two direct places to the final. Third, Christine GZ's Hispano Suiza, was sixth at 2: 25.
Photos from as.com