The sanction remains: Laso will not be against Olympiacos
Real Madrid plays a good part of its qualification options for the quarterfinals. Laso was sent off in Tuesday's game against Efes.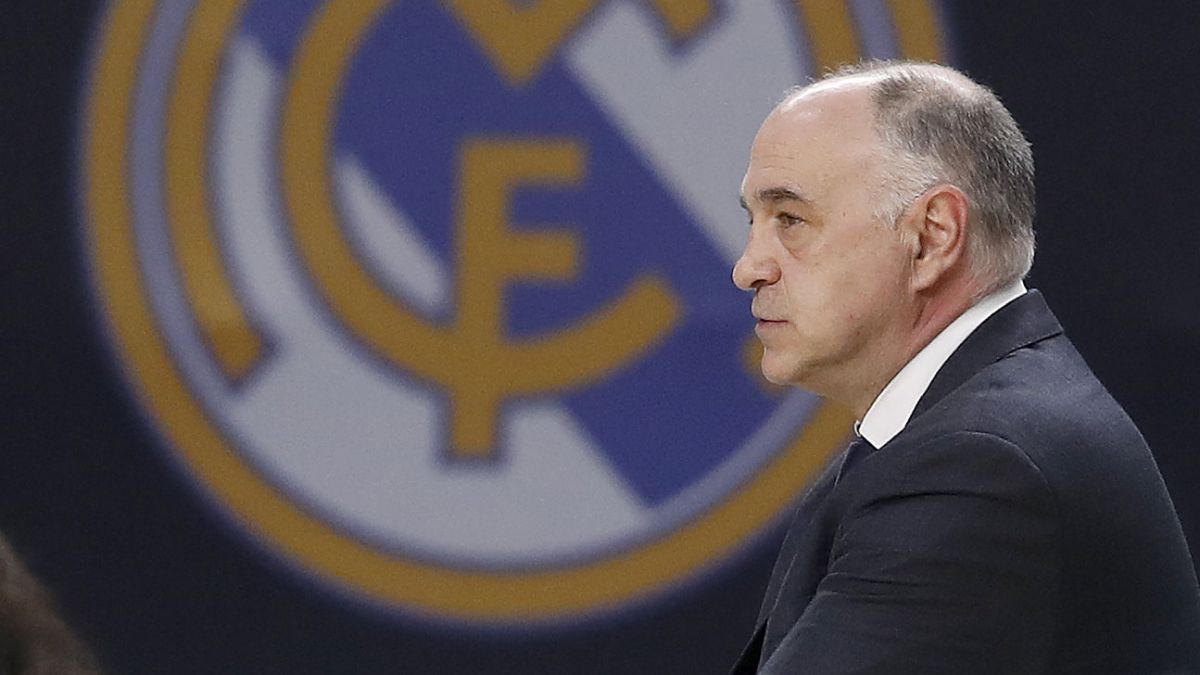 The appeal that Real Madrid presented to the Euroleague has not been successful and it is already definitive that the white club will play tonight (21:00) at the WiZink Center against Olympiacos without their coach on the bench. Pablo Laso was sent off last Tuesday in the hot duel against Turkish Anadolu Efes. Madrid is playing a good part of its options to be in the quarterfinals against the Greeks, a classic of the Euroleague that is not going through its best moment. On the last day of the regular season, next week, the white team visits Fenerbahçe, one of the fittest teams in Europe. The last time that Madrid failed to make it past the group stage was in 2011-12, the first time for Laso as head of the capital team.
Laso was sanctioned by the Euroleague with a game for his expulsion against Efes. Real Madrid appealed but their attempt has not come to fruition after Laso became an unexpected protagonist of Real Madrid - Efes when the referees sent him off in the third quarter for a double technique. The coach from Vitoria left the field very angry, without stopping to direct his complaints to the referees: "All year the same. Don't worry, I'm leaving," he snapped at the referee. His expulsion prevented him from giving the press conference after the match. His place in front of the microphones was taken by his second, Chus Mateo.
This was the letter from the Euroleague announcing the sanction: "Mr. Pablo Laso, Real Madrid coach, has been sanctioned with a temporary disqualification from a match for actions that represent a lack of respect towards the refereeing team during the match against Anadolu Efes according to article 27.2.b) of the Euroleague Disciplinary Code ", announced the competition in its resolution.
Chus Mateo, Laso's second since 2014, will act first, as he did on Tuesday in the last quarter. The Vitorian, for his part, will be able to go to the Palace, but away from the bench (in the upper tier or in a box) and without accessing the court or the changing rooms. The use of mobile devices with their assistants during the meeting is also not allowed.
Photos from as.com