The resurgence of Renato Sanches
The Golden Boy of 2016 has reached its best level in Lille after the ordeal he experienced in his time as a Bayern player. Today he is one of the stars of the French league.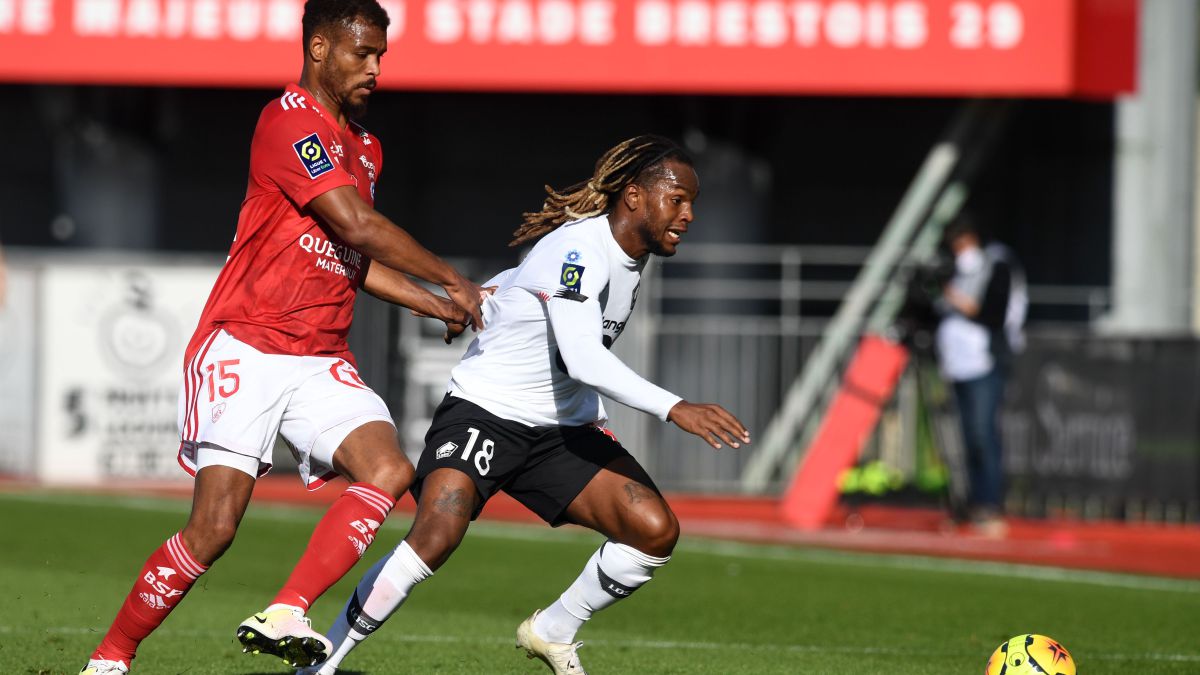 Renato Sanches has once again dazzled with his football in Ligue 1. The 2016 Golden Boy has recovered his best level in the French league co-leader after four ordeal seasons since leaving Benfica. The Portuguese midfielder has rediscovered his football and is one of the key pieces of Lille's great season. He has reached such a level in France that he has even regained his place in the Portugal national team. Its revaluation in these two years in France has been spectacular. In fact, the French club assured a few months ago that it had rejected offers of 70 million for him. That figure is double what he paid Bayern last season to take over his services.
Benfica transferred Renato Sanches to Bayern in the summer of 2016, after a great season at the Portuguese club and becoming the best young footballer of the moment. That year he entered Portugal's list for the Eurocup and, at 18 years and 10 months, he surpassed Cristiano's record as the youngest player to be summoned by Portugal for an official tournament. However, his spectacular progression came to a halt when he arrived at Bayern. He never got to adapt to German football. In 2017 the Bavarian club decided to cede him to Swansea to try to recover the lost feelings, but his time in England did not sit well either. He himself explained the reasons why his time at Swansea did not go well: "I was injured. I couldn't train. I was not motivated. I was injured three times. It wasn't right, my leg wasn't right. I am normally strong, but at that moment I did not feel anything. I just felt that nothing was going well. "
After that experience in England he had to return to Bayern and continue with his particular ordeal until, finally, in the summer of 2019, Lille rescued him. The arrival of the French team into the life of Renato Sanches has been a total relief for him from the first moment. To the extent that Bild published at that time some alleged words of his before playing his last 45 minutes with Bayern: "Thank God, I only have 45 minutes left and I'm going on vacation. And after this never, never again ". The Lille ended up buying him for 20 million euros, and he has restored their confidence by becoming one of the stars of the team and leading it with brilliant performances until the first position of the Ligue 1.
Photos from as.com