The Pueyo and Garcia Wildcats stay one point behind the NCAA
Arizona rowed to the finish, but the college degree goes to Stanford. And by a point of difference. The two Spanish, at the gates.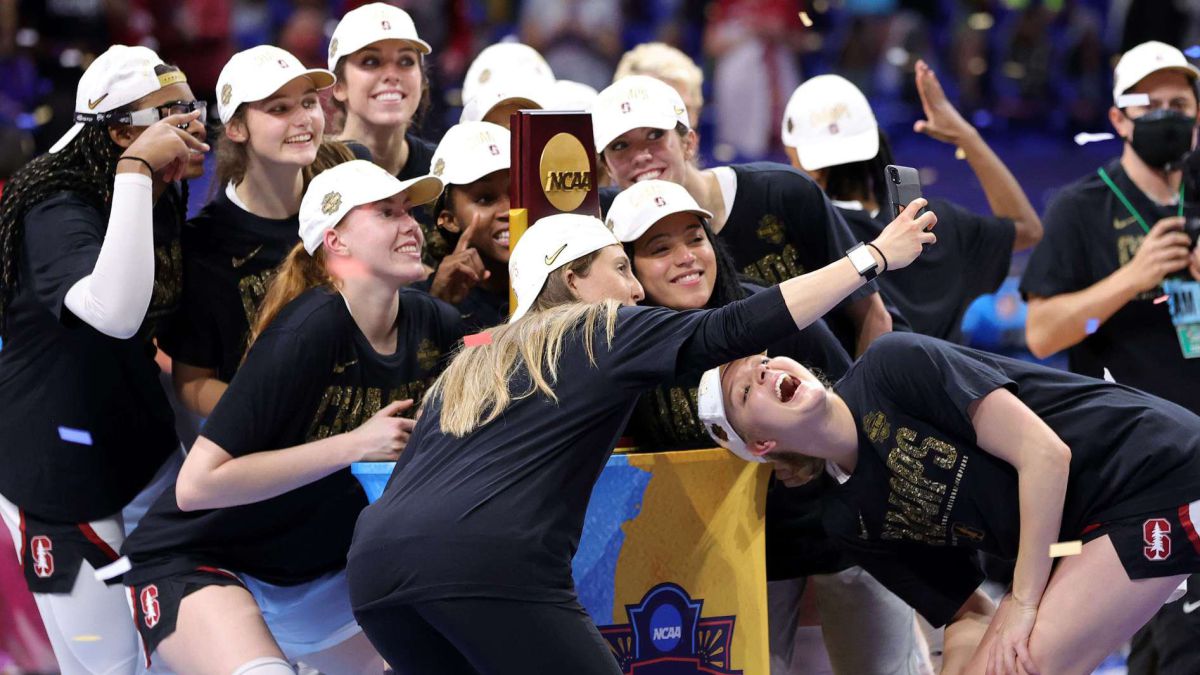 The Cardinals are the new NCAA champions. The women's team found a final between Stanford and Arizona and they were the first to win at the Alamodome in San Antonio. There was no surprise, the favorite won and closed the season with only two defeats, but it was the outcome that made the penalty greater for the Wildcats, who had in their ranks two Spaniards who were also already pioneers. Helena Pueyo and Marta García are the only two Spanish women who have played in the final of the national championship, although the result has not been what they expected and there is still no one who has conquered the NCAA in full.
In a first pull the Cardinals left, even doubling their rival on the scoreboard in the first quarter. But like wild cats that they are they were scratching the difference and came with options to the last quarter. And they left all the responsibility to their brightest star, outsider Aari McDonald, and it took a toll on them when they had the option to consolidate the comeback and win on the last play. With one down and in an action supposedly clear for her, the defense was closed, with up to three Stanford players going to pressure her, and her shot from six meters was very forced. Those chosen on the Californian side held and lifted the title winning by the minimum: 54-53.
The MOP (equivalent to MVP) of the Final Four went to Haley Jones, who only in the decisive game was already the top scorer for the Cardinals: 17 points. In the best quintet of the final phase, in addition to Lexie Hull (Stanford), Aari McDonald (Arizona), Zia Cooke (South Carolina) and the aforementioned Jones, the best player of the year and candidate for everything in the future: Paige Bueckers (U-Conn).
McDonald, despite shooting too much (5/21 in shots), was the player who scored the most points in the final, 22, and in the entire Final Four, 48. The players and Adia Barnes, the media coach of the Wildcats, attended to comfort her as soon as she took the final shot.
Pueyo played. He had 3 points and 2 rebounds in 17 minutes. His partner, also outside and substitute, Shaina Pellington was more courageous and took away some prominence when he reached 15 goals. For his part, García did not see a clue, as in previous games, but this historical presence is in the same way. Both come from Segle XXI, a club specialized in training that has its headquarters in Esplugas de Llobregat (Barcelona); Helena Pueyo was born in Palma de Mallorca and Marta García is originally from the Sevillian town of Marchena.
Photos from as.com