The mayor of Valladolid explodes against the Camp Nou arbitration
Óscar Puente charged harshly against the referee with expressions such as "what shamelessness", "what indecency", "the theft is manifest" or "inconceivable shame".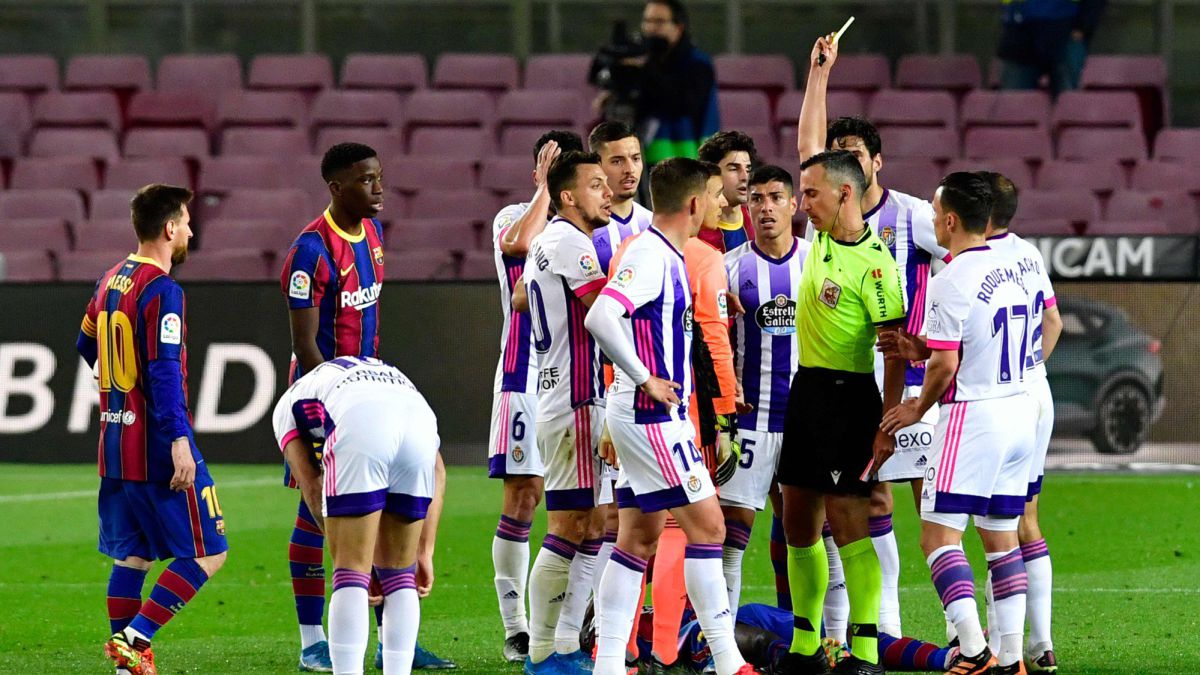 The mayor of Valladolid, Óscar Puente, has charged harshly against the performance of the referees in the match between the team from his city and Barcelona at the Camp Nou. The politician refers, in the first instance, to the possible penalty by Jordi Alba in a forceful and direct statement against the referee. Later, to the protested expulsion of Óscar Plano
"The theft is manifest. It is an inconceivable shame," the mayor first wrote on his official Twitter account. It refers to the action that took place in the 62nd minute of the match, when Jordi Alba deflects a pass into the area with his hand. In the repetition, it is clear how the side actually hits with the limb, although the referees, both on the field and in the VAR, did not consider punishable.
For Iturralde González, referee of As and Carrusel Deportivo de la Cadena Ser, the referee is correct in not indicating maximum penalty. It relies on the fact that the Blaugrana footballer has no margin to withdraw his hand and that he is not in an unnatural position and that, therefore, there was no infraction.
Later, Plano was sent off for a tackle on Dembélé. Óscar Puente tweeted: "Mother of beautiful love. What a shame. Minute 80 and still we go 0-0. There are 11 heroes of blanquivioleta today. What indecency." In this case, Iturralde González does agree with him: "It is true that he knocks him down but it is never red, it is yellow. This is a clear play in which the VAR should call Jaime Latre to tell him that it is not red."
To conclude, once Barcelona's victory was confirmed by Dembélé's final goal, the mayor exploded: "I think the referee should go into the Barça dressing room to scold them. They almost didn't win. They haven't been up to the task. of his great work. He has been far above them. " The Camp Nou controversy also reached politics ... 444 444

Photos from as.com