The leadership is for the Barça
The Catalans beat Fenerbahce thanks to the rebound and the outside shot, thus securing first place in the Euroleague with one match left.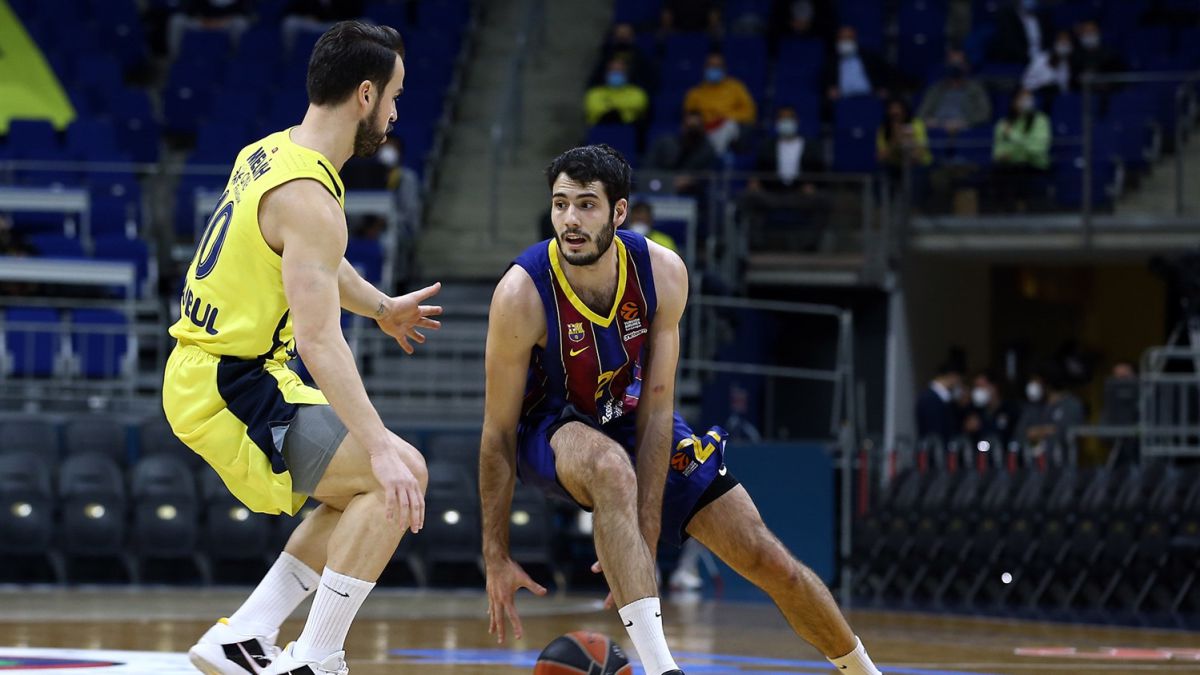 A match for the conclusion of the regular phase of the Euroleague, Fenerbahce and Barça gave a good example of what awaits the fans in the playoffs of the continental competition. With both already classified, they offered a level basketball, with great intensity, in a game that Barça ended up taking thanks to the outside shot and the control of the rebound (73-82). The greatest success and serenity in the last quarter were also part of Barça's victorious recipe, one more, which ensures first place in the regular phase.
Fenerbahce took the right path in the first quarter to play the game against Barça, a path that always starts with high intensity and aggressiveness. Accompanied by excellent shooting percentages, they had a seven-point advantage. Gudiric, De Colo and O'Quinn were especially fine, driving a modest gap on the scoreboard.
Barça was not comfortable in the game, nor was it very far away, but the rotation suited them well. Bolmaro added another rhythm to the game and Davies gained presence on the inside. But the differential factor was Kuric. The American nailed three practically consecutive triples, putting the advantage on the Barça side (20-26) a few minutes from the end of the quarter.
The scoring rhythm fell in the second, as did Barça's advantage that was already minimal (32-33). A technical problem stopped the game for several minutes, also helping to slow down a match that had started vibrantly. Kuric, whom Jasikevicius kept on the court, continued to score, consolidating a general improvement for Barça: they stopped Fenerbahce's score with a good defense and continued to be very successful in the outside shot. At half time, slight advantage (42-47) .
If the outside shot was an excellent weapon for Barça before, then it was for Fenerbahce. So much so that after four triples Jasikevicius stopped the game. Not only were the locals scoring with ease, but Barça had a hard time adding. He stayed alive thanks to the defensive rebound, but Mirotic despaired in attack. More with the referees than with the rivals, but he ended up on the bench. Westermann, with some very good minutes, put his team ahead again (58-61) .
And Barça came out convinced in the last quarter. Concentrated, intense, successful ... With all the ingredients so that the game does not escape them. Fenerbahce fought, but the distance went to ten points (61-71) for the first time in the match. An advantage that Barça managed with relative comfort, largely due to the excellent defensive work that blocked the local attack.

Photos from as.com