The Barça changed the life to Lucas
The Galician was a substitute in the last Clásico, but he replaced Nacho before the break. Since then, he has become the most used side by Zidane.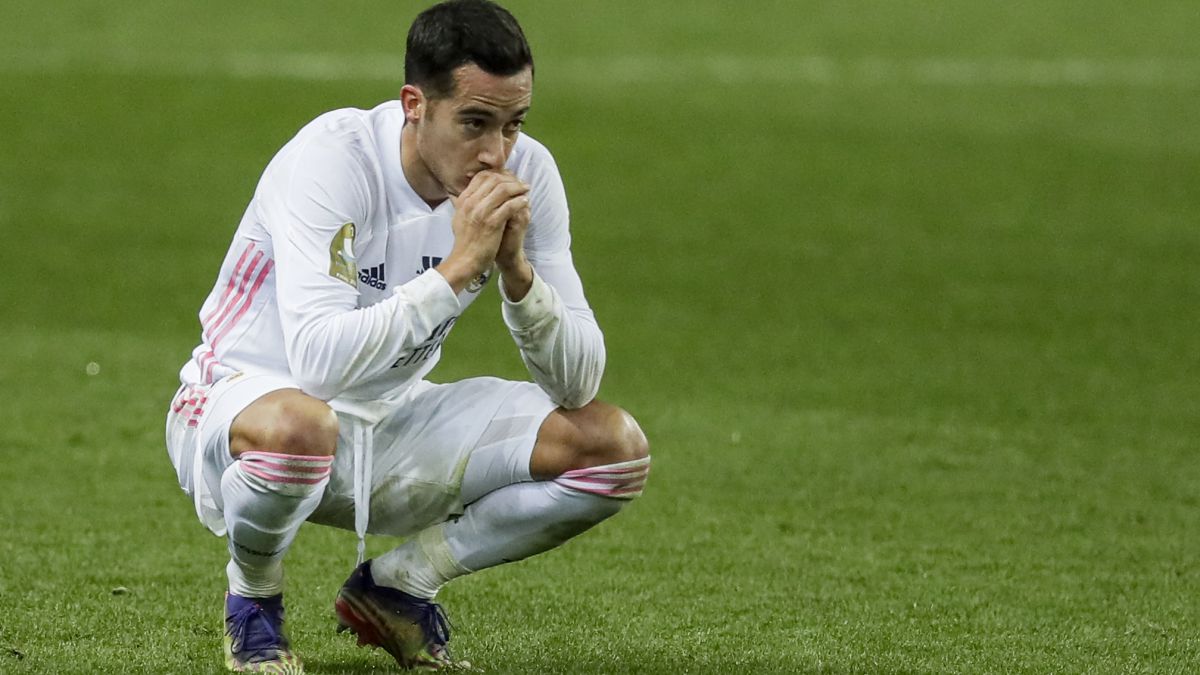 The last Clásico, played on October 24, 2020, was very special for Lucas Vázquez. The Galician started on the bench that duel that Madrid took 1-3. However, just before the break, he had to replace Nacho, with physical discomfort. Lucas had to delay his usual position and occupy the right-hand side, a less common one for him but that he already knew from having covered it during other stages of his career. What looked like a Zidane patch became a fully guaranteed solution. An exceptional match came together, drying both Coutinho and Jordi Alba.
Since that meeting Lucas's career has changed. It has become a multipurpose device capable of occupying both the side and the end, as well as being very useful as a lane. Carvajal's continuing physical problems have forced Zidane to use him a lot as a defender on the right, and the youth squad has not disappointed. This season he has already been 19 games at the position. He is one of the footballers most used by the coach (2,737 minutes of play) and has contributed two goals and seven assists.
It should be remembered that last season Zidane already used him as a winger, but only in four games and during the final stretch, also due to Carvajal's injury. However, it has been in this when it has settled in the position.
One of the best seasons of his career that may be the last at Madrid. The renewal offer that the club has made him does not convince the footballer, who ends his contract in June. Everything indicates that the parties will not reach an agreement and a new team will have to be found. He has no shortage of suitors, but the one who is more advanced in his recruitment at Bayern Munich who is already negotiating with his environment. Tomorrow he could be playing his last Classic.
Photos from as.com