The Barça, between the flower and the faith
After Trincao's goal against Betis, Alba's against Granada, or Piqué's against Sevilla, came Dembélé's. Barça has reacted with faith to Villalibre's critical goal in the Super Cup.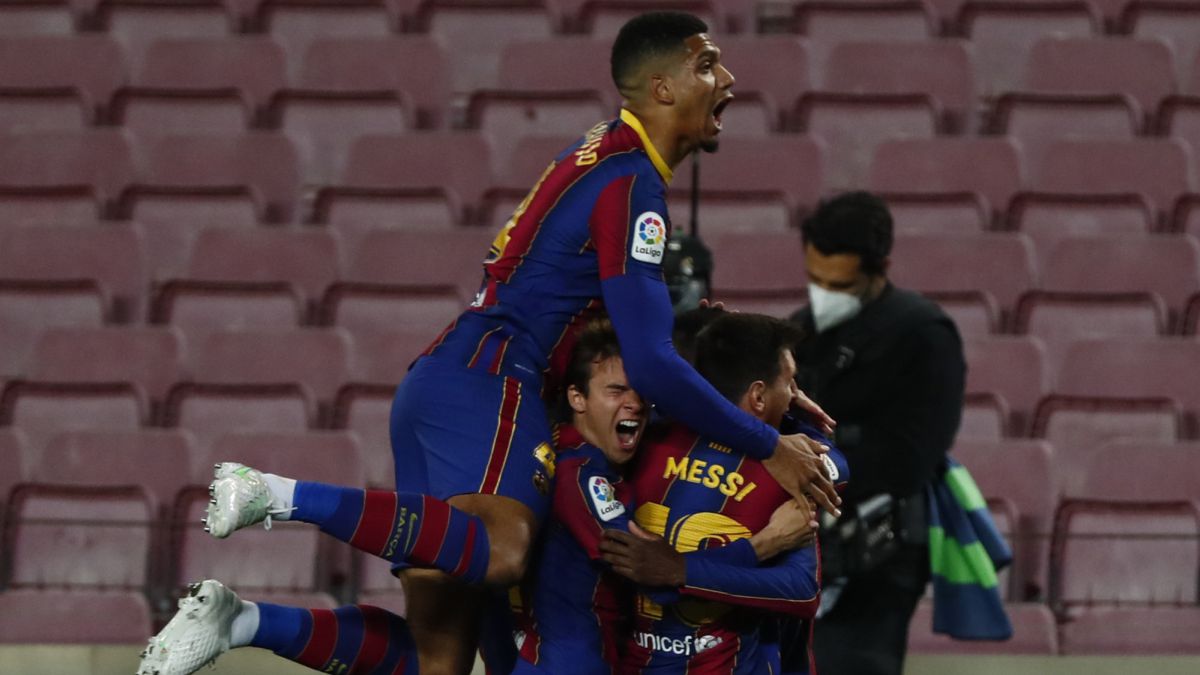 Luck smiled at Barça against Valladolid. In fact, he's been smiling at him lately. Perhaps, because it also works. Ronald Araújo, who had already visited the area before (well Koeman in doctrine) chased a cross from De Jong in the 90th minute as Piqué had come in with everything to finish off a cross from Antoine Griezmann against Sevilla. And since Jordi Alba had tied an impossible game for Barça, which was 2-0 and against the ropes and against Granada in the quarterfinals of the Cup. In those three critical moments, as in Trincao's goal against Betis in In the 88th minute in Heliópolis (2-3), it can be summed up that Barça continue to aspire to the double this season. Barça could be accused of having a flower. But if he were accused of that, it could also be remembered that a goal by Villalibre in the 90th minute deprived him of winning the Super Cup at La Cartuja in January. Or that a bad referee decision precipitated his 0-3 against Juventus and that deprived him of being first in the group stage of the Champions League.
Perhaps you have to take refuge, as always, in the Aristotelian; and virtue is in the middle. The Barça of this course walks between the flower and the faith. Luck sometimes has to be worked on. And Barça can be accused of fortune, even of disorder in many games. But you also have to applaud his faith and will. The one that has allowed him to raise ten of the eleven points that Atlético took him at the time; and not abandon himself as he did last year in LaLiga, or in Europe with that shameful 2-8. An attitude that, sadly, was repeated at 1-4 against PSG in the first leg of the round of 16. Against those dejected aftershocks on a team that had turned underdog, Koeman has forced players to stick it all out until the end. And it has given him revenues at very specific moments of the season that allow Barça, at this point, to be fighting for a double. And something more important than that. That depends on themselves. Surely, it is in his hands to turn the balance more in faith than in the flower.

Photos from as.com