The ascent train passes through the Mediterranean Games
Almería does not want to get off the first two places. El Rayo will defend the sixth with nails and teeth, now that Ponfe and Girona are lurking.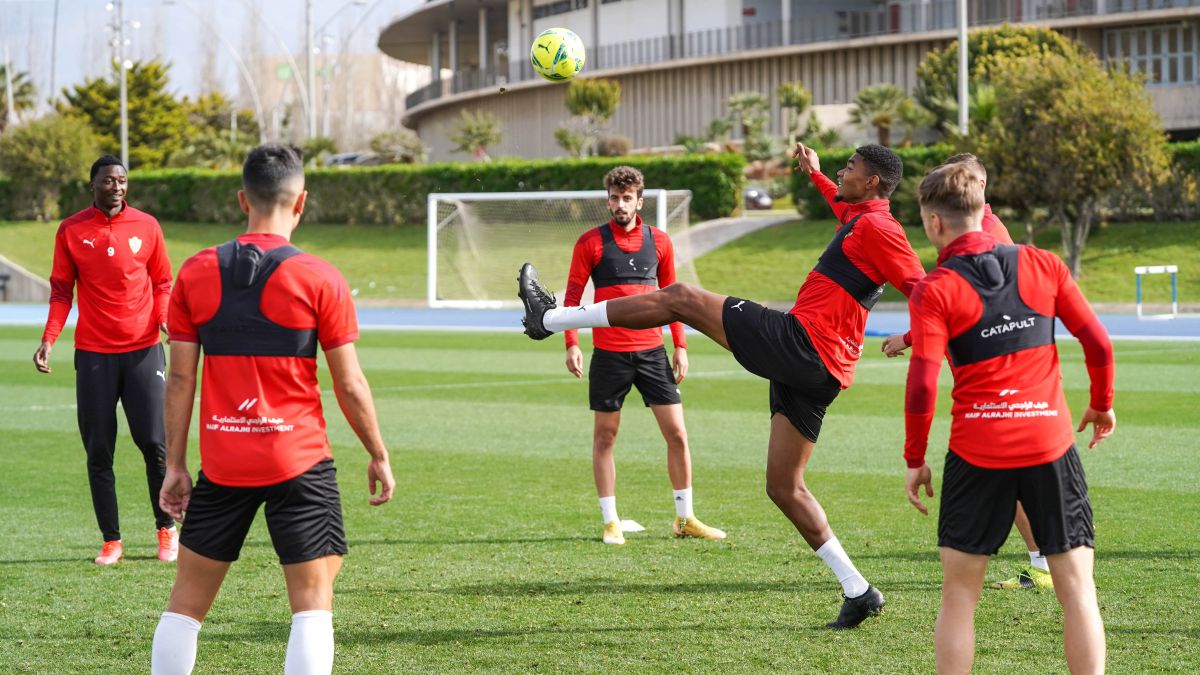 Almeria comes to the duel with just 72 hours of rest after playing on Tuesday at La Rosaleda, an appointment in which they met again with the good game, the usual effectiveness and the victory. Those of Gomes need continuity to remain hooked to the train of direct promotion. To four points. Opportunity that Rayo missed with their defeat against Sporting. Now his fight is focused on clinging tooth and nail to sixth place, which is lurking in Ponferradina and Girona.
Gomes, who will not give the call, once again has Cuenca and Ramazani available. The center-back is key, although the load he has had with the U-21s —270 minutes— give the pair formed by Maras and Ivanildo an advantage. The coach seeks to recover his hallmarks: defensive security, combinatorial game and constant incorporation of the full-backs, with Sadiq's offensive trick, always a danger. And it is that Almería cannot fail, after the triumphs of Espanyol and Mallorca (follow the game live on As.com) .
Nor will Iraola offer a call, or clues about his eleven, to which goalkeeper Dimitrievski would return after his commitments with the Macedonian national team. In addition, Álvaro will return after serving a sanction. Two important pieces for Mr. Franjirrojo, who is still aware of Pozo's evolution. Of course, he has already recovered Comesaña, who enjoyed a few minutes in the last match in Vallecas. The injured Velázquez and Ulloa will be joined by Iván Martos, on loan from Almería until the end of the season. Keys of the game Laterales
Gomes needs to have the danger of the first round in attack again.
Without gunpowder
After scoring eight goals in four games, Rayo was left without scoring against Sporting.
With the ball
Almería (58%) is the team with the most possession in Segunda and Rayo (54.3%), the third.Aces to followCorpas
He gives Almería an outside game, is associated on the inside and is the second top scorer rojiblanco (11) .
Álvaro
The greatest assistant of the Strip returns to eleven (6). His pairing with Fran Gª on the left wing is dynamite.
Ups and downs
-> Cuenca returns after being with the U21. Makaridze is dismissed due to suspension.
-> Dimi and Álvaro, high. Casualties: Ulloa and Velázquez (injury) and Martos (contract) .
Coaches' statementsJosé Gomes
"I do not make excuses, but it is not the same to play two games in three days than to do it once. Rayo is dangerous. We will close the lateral centers. We need stability in defense."
Iraola
"Almería have many records, players who take advantage of space and a striker in good shape. He is going to demand us. It is one of the most difficult games that we have left."

Photos from as.com