The capital's team has lost gas in the league and Corriere dello Sport points out that the squad once again has differences with the coach at the expense of his methods.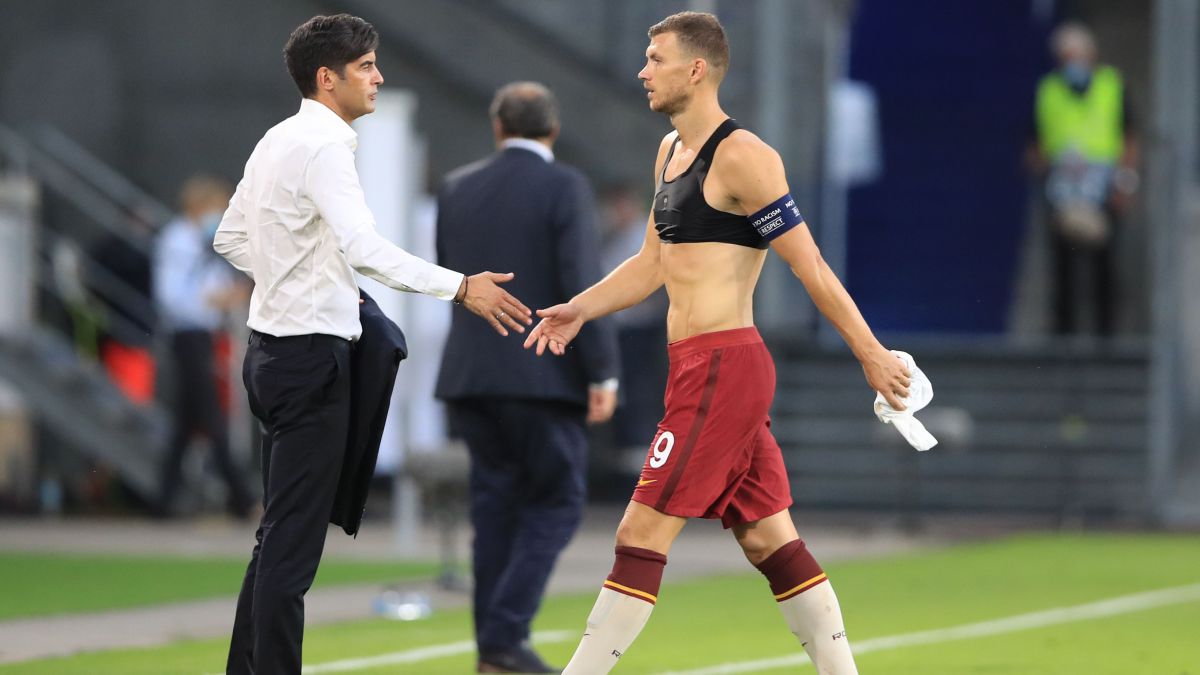 The situation in Roma is tense again. The capital team has fallen in the Serie A classification to seventh place and has lost distance in the fight for a place to be in the Champions League, which was the goal. A defeat against Napoli and a draw against Sassuolo in the final stretch, have left the Giallorossi five points behind Juventus, which is fourth and marks the Champions zone. More gasoline on the fire. Corriere dello Sport explains that the sporting moment of the team's team could be explained from the situation between the coach and the squad.
The relationship between Fonseca and his players is once again very complicated, especially, according to the Italian header, between the group led by Dzeko and the coach. Training methods are questioned. Several footballers, Corriere reports, have chosen to do additional work in private because they do not feel they are trained enough. The internal differences would be more and more profound, although it is ruled out to return to the mutiny that occurred in January and that ended up focused on Dzeko. The Bosnian lost the captaincy and was about to go out in the winter market. Finally, it continued until June, when, if Fonseca does not leave sooner, the battering ram will be the one to do so.
The Roman team meets Ajax this Thursday in the quarterfinals of the Europa League. The Corriere explains that the team does not arrive in the best way to an appointment that can also be decisive for the future of the season. "The weather is not the best for a vital appointment," explains the newspaper. Roma set themselves the goal of this season to be among the top four in the standings and they are getting further and further away from it.

Photos from as.com