The Cape Verdean pivot (29 years old and 2.20 meters) has played every Madrid game this season. It is doubt before the GBC this Sunday.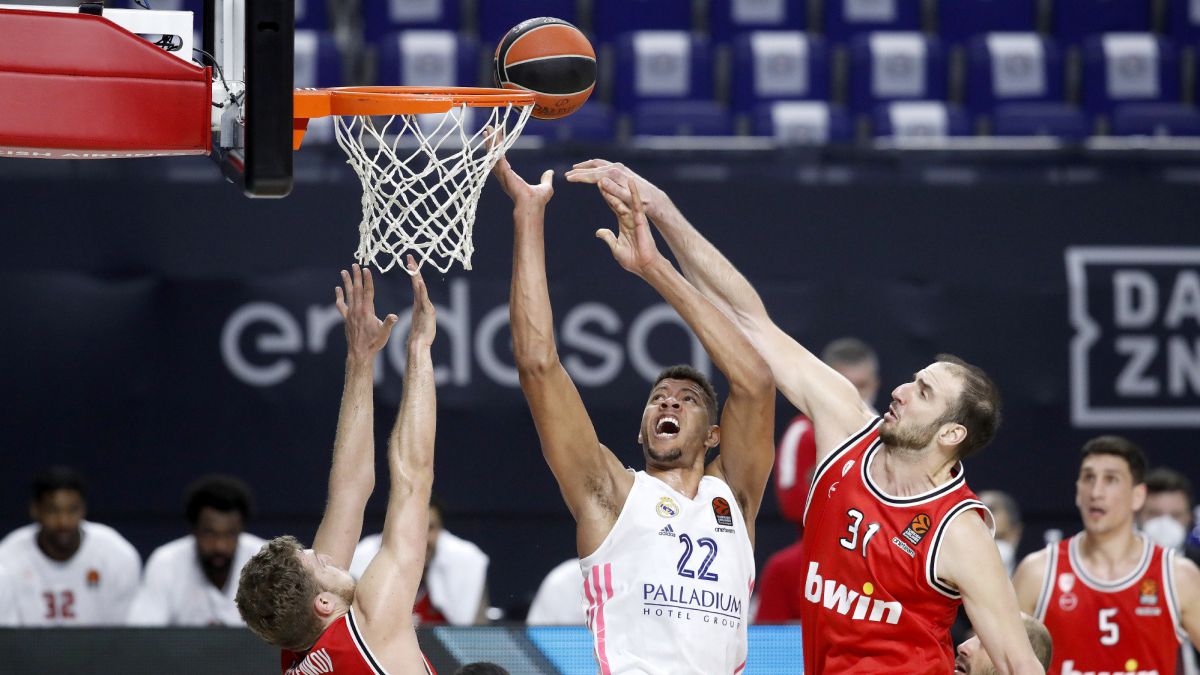 Real Madrid receives this Sunday (20:00, MD) Acunsa GBC after the fundamental victory against Olympiacos in the Euroleague and with a doubt, Walter Tavares. The Cape Verdean (29 years old and 2.20 meters) did an excellent job against the Greeks despite his hip problems. He was in pain every time he went up and down the court, but despite them, he played 34:31 minutes in which he reaped 15 points and 8 rebounds for a PIR of 20.
He was the white player who was on the court the most, a scenario in which Tavares has already managed this season. What's more, he is the actor on the staff who has been on the tables the longest this year. The pivot has not missed a game ... and there have been many, a total of 65, divided between the Euroleague (33), the Endesa League (27), the Copa del Rey (3) and the Super Cup (2). Only Garuba equals him in matches in the highest continental competition and in the domestic one. Abalde has also made a plenary session in Europe. No one else.
Important minutes
But unlike the two, Tavares accumulates many more minutes. In total, 1,648 in the four competitions that Madrid has played this season. The average is scary: 25.4 minutes per game with 26.2 in the Euroleague and 24.4 in the Endesa League.
An amount of time that allows him to be the top scorer and rebounder and the highest rated player on the team in the Euroleague with 11.7 points and 8.2 sacks (second in the ranking) for a PIR of 18.7 (fifth). In Spain, only Causeur has achieved more goals on average than him… and by tenths: 11.5 for the French and 11.1 for the African. In rebounds and valuation there is no color with 8.4 (second in the ACB) and 19.6 (third), respectively. In caps, little to say: global leader in Europe (1.7) and in the Endesa League (2.4).
Photos from as.com