Suárez 'rocket' enters orbit in Córdoba
Unmitigated victory for the Asturian in the first round of the season, the Sierra Morena Rally, which he dominated from start to finish. Jan Solans seconded him on the podium.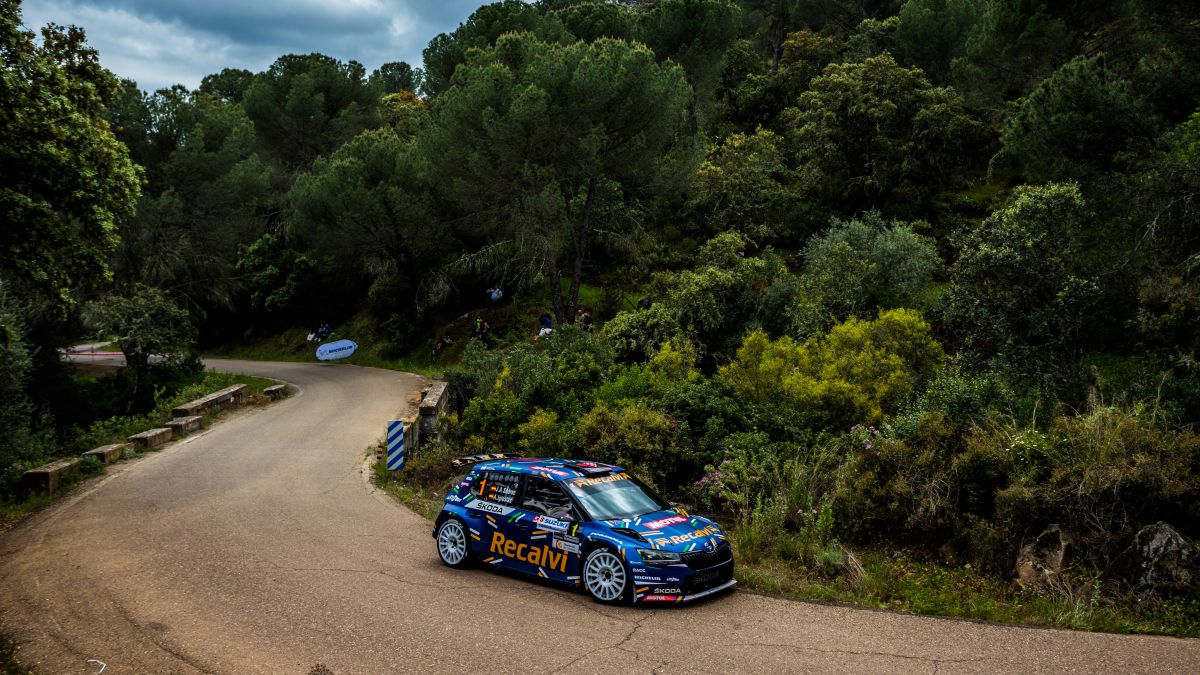 'Rocket' Suárez has entered orbit. After cruelly losing the title last year, in the last stretch of the season, the Asturian started the 2021 Spanish Championship in a sweeping way. He has dominated from start to finish the inaugural event of the year, the Sierra Morena Rally, without giving his rivals a choice, placing himself as the man to beat in this new era of the Nacional, now mixed, with asphalt and gravel events.
The Cordovan asphalt has seen 'Cohete' fly low, which was placed as the leader from the first section and has won 8 of the 9 stages of the test. Surhayen Pernía was the only one who seemed to be able to stand up to the Asturian Skoda with his Hyundai, but a small error after hitting a chest got him out of the test. Even worse luck was for Iván Ares, who only completed three kilometers of the first section until a shield left him dead.
Jan Solans was the only opponent for Suárez, but a small brake problem and a touch against a guardrail in which he was lucky enough to suffer a puncture prevented him from showing his full potential. As a consolation in his first race with Citroën and his new co-driver, Rodrigo Sanjuán, his triumph in the TC Plus, with the consequent extra prize points. The third step of the podium went to Javier Pardo's Suzuki, who finished just ahead of his teammate Joan Vinyes.
Germán Leal prevailed in the Renault Clio Trophy, David Cortés inaugurated the list of victories in 2021 in the Suzuki Cup and Adrián León achieved the victory in the Dacia Sandero Cup.
FINAL CLASSIFICATION
1. Suárez-Iglesias (Skoda Fabia), 1h 26m 33s
2. Solans-Sanjuán (Citroën C3), at 38.8
. Pardo-Pérez (Suzuki Swift), at 2: 54.2
SPAIN CHAMPIONSHIP
1. José Antonio Suárez, 37 points
2. Jan Solans, 33
. Javier Pardo, 27
Photos from as.com