"The sports tension with Márquez is going to return"
"We have a very good relationship and we don't have to be friends and go to dinner together," says Pol Espargaró.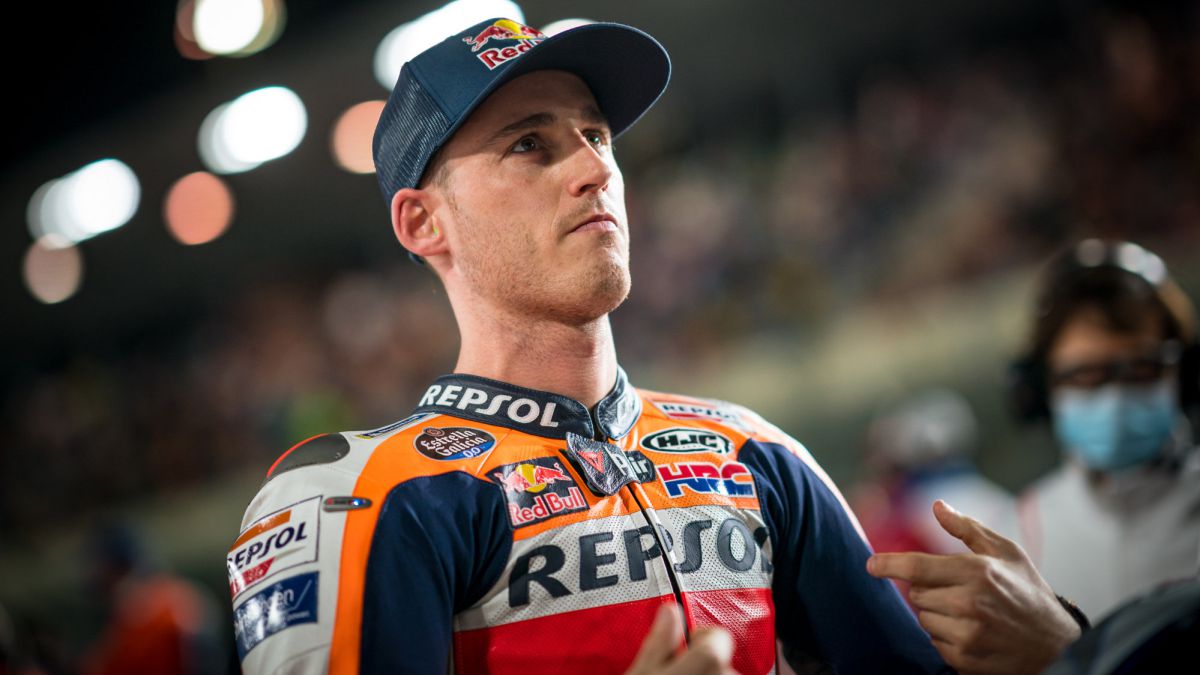 MotoGP rider Pol Espargaró (Repsol Honda Team) has assured that his personal relationship with his now teammate Marc Márquez is "very good" and that it has improved in recent times, although he believes that the "sports tension" between the two it will surface again as soon as they coincide on the track.
"Without a doubt, the sports tension with Marc will return but we will face it in a more mature way. Above all, he and I as pilots," said Pol Espargaró in an interview on DAZN collected by Europa Press.
Espargaró refers to the rivalry that was born between the two, especially as they were fighting for the Moto2 title and the media circus and the fans grew the feeling that one was racing against the other.
"At that time, I was very childish, we were children giving each other sticks in the race and behind her, a microphone in front and you said anything. Now, that rivalry will be different," he said. "Our relationship has gone from more to less and from less to more again depending on the competitiveness that we have had between the two of us," he explained.
"It's normal, we've always respected each other but there have been moments in Moto2, playing for the title, with the fans divided and it was 'either Marc or Pol', it was a lot against each other and it went from the press to the public and the public to us. That poisoned our relationship a lot, "he added.In addition, he believes that their relationship, right now and as partners, is very good. Although without being friends. "Now it has improved a lot, now we have a very good relationship and we don't have to be friends and go to dinner together ... But inside the box, having a cordial relationship will help the harmony within the box be homogeneous and good, "he assured.On the other hand, he hopes that 2021 will be his year in MotoGP. "I have never had an opportunity like this in MotoGP. I hope to redeem myself. In MotoGP I went through a real satellite, then in a project like KTM that I love but where we have a hard time. Now I come to a leading team where it is' all or nothing. '", celebrated.
"At the point where I decided to switch to Honda and go looking for this new project it was because I really believed that it was better, then you can no longer regret it because, at that moment, you choose what you think is best for you "He said about his arrival at Honda, denying that he regrets leaving KTM after improving the bike and making it explode last year.
"I am convinced that Honda is the best path for me. I went to speak with Alberto Puig and other leaders and told them that I wanted to be there, I think it was my future, my future should be going through being at Repsol Honda. They bet on me and the future will tell if they were right, "he was honest.
As for the pressure to win, he denies that it is greater than he had in KTM. "In this team you have to win and get good results, but I'm honest if I say that the pressure was higher at KTM. Here, on weekends when I'm bad I can be sixth and when I'm good, I can win. But, at KTM When I had good days, I would scratch a fifth or sixth. The enjoyment at Honda is much greater and the results should be better but the bike accompanies, "he argued.

Photos from as.com