Simeone's doubt: "We are still waiting for João Félix ..."
The Atlético coach valued Sevilla as "one of the most balanced squads" and confirmed the presence of Giménez and that the Portuguese dragged on annoyances: "We'll see if he's fit ..."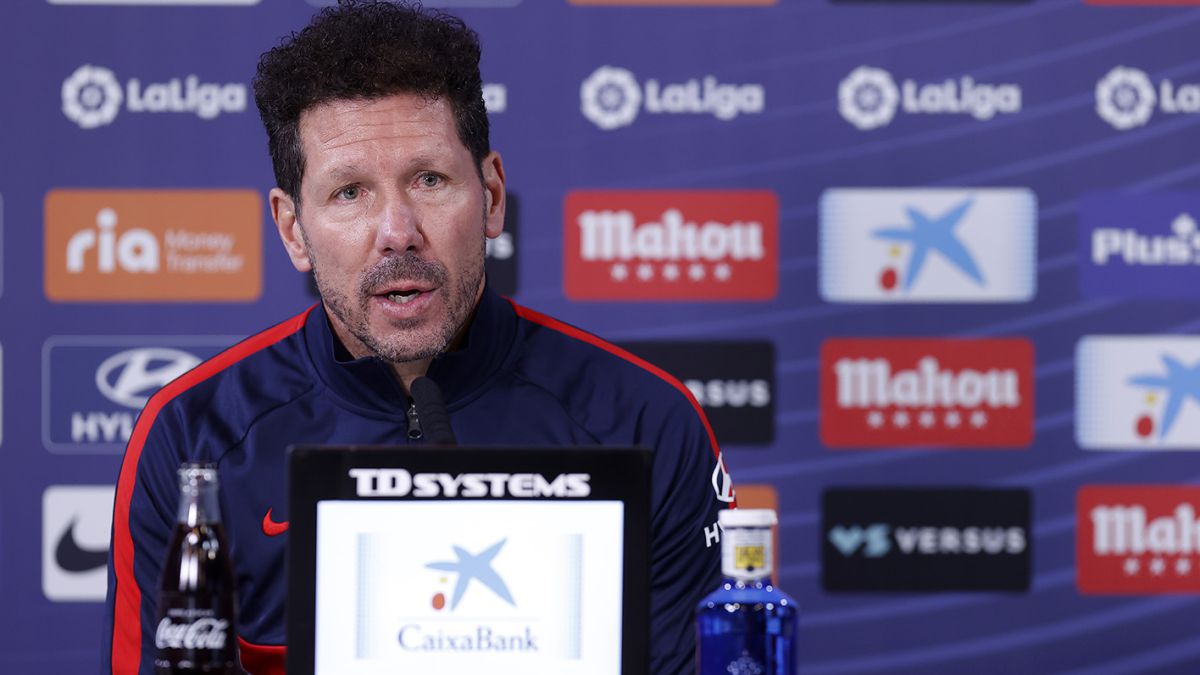 Diego Pablo Simeone, Atlético coach, spoke to the media to assess the Sevilla-Atlético this Sunday (9:00 p.m.). The coach confirmed the presence of Giménez and that João Félix is still in doubt. In addition, he praised Lopetegui and his family.
How does the team arrive after the break?
The boys are working with enthusiasm. They always come from the national teams with enthusiasm, it is good for them to be there representing their country, that is positive for the preparation of a footballer.
Where can damage be done to Sevilla?
Sevilla plays very well, they have a coach who makes them play in a dynamic way, looking for numerical superiorities and showing many resources. They are showing how competitive they are and what a good team they have. They have variety in their workforce, it is one of the most balanced and balanced of all.
Is it a key match to hit the table?
All the games since we arrived at Atlético are defining and very important, we give them the value that we have always given and we will not change. Tomorrow is the most important game, it is the one that is coming.
Is it still special to go to Seville?
It has always been an important place in my career as a footballer, I have great memories of my time as a player, it is nice to return to the city and to the stadium. That was an important moment in the history of Sevilla, with Maradona and Bilardo, how can we not remember it ...
Have you been able to charge the batteries these days?
Always energized. The best thing that can happen to us is to work on what we like. We are people who have to be grateful because we do what we like, I am grateful.
How are João Félix and Giménez?
José (Giménez) trained with the group with good feelings, he is at the team's disposal to give his best; with João, we keep waiting. The doctor is looking to see if he can help us. We will wait until tonight to decide whether to travel or not.
Is it excessive for the League to demand of them when competing with rivals who seek Haaland, Mbappé ...?
I do not think about the opinions of others What is important is that we improve our team from our position, give a good image, be competitive and it is done by working for the club as a result of the trust it has with us. What moves outside makes no sense to think about it.
How does the team get to the last stage?
Everything you say today will not be related to what may happen tomorrow. Words are not that important right now, facts count. As much as I see an imaginary situation, only the game counts.
Photos from as.com