Sandstorm in the desert that ruins the FP3
"It is worse than in the test and it cannot be done that way. We will have to wait for FP4," said Martín when he saw gusts of wind of up to 45 km / h and the condition of the track.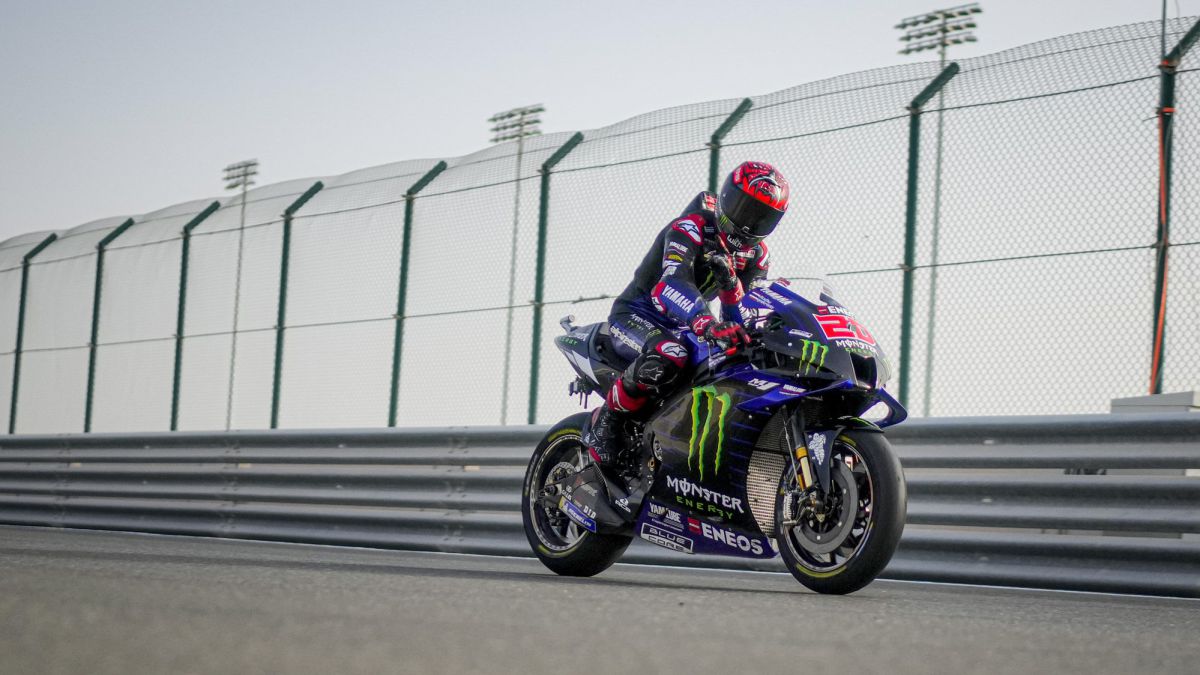 Miller, Bagnaia, Zarco, Quartararo, Martín, Aleix, Morbidelli, Rins, Maverick and Bradl are the ones who took the top ten places on Friday and to those who have least mattered that FP3 has been more useless than ever. They guaranteed direct access to Q2 of the MotoGP Doha GP, because the third free practice of the weekend was anecdotal, as it also happened in the Moto2 and Moto3 categories. In addition to being held still in sunlight, with which the asphalt grips less, the sandstorm has been added that carries a lot of dust in the environment and sand onto the track. And it is that the Losail circuit is in the middle of the desert and every time the wind blows strong it spoils the state of the track. In fact, it almost makes it more practicable for Dakarian motorcycles than for MotoGP prototypes ... 444 444
Just before the session started, Martín approached the wall to check for himself the condition of the asphalt on the finish line and was devastated. "It is worse than in the test and this is not possible. We will have to wait for FP4," he said into Dazn's microphone. And then he complied, because he was one of those who didn't go out on the track. Of those who did it, the fastest was Fabio Quartararo, with a time of 1: 56.064, which is far from the 1: 53.145 that Jack Miller set as the best time of the weekend so far.The forecasts say that the wind will be present during the rest of the day and also tomorrow, race day, so anything can happen in such conditions, because the worse the track is, the greater the weight of the luck factor, both the the good as the bad. Even so, only FP4 will serve as a score, thinking about the race and the ideal set-up of each bike, because from then on everything will count, although it remains to be seen if the time program changes due to the wind. IRTA was gathering information from the pilots' first-hand pits, and there were those who said that it was "dangerous" to go out on the track in these conditions.
For the moment, and if there are no changes, the first MotoGP Q1 is scheduled for 7:00 p.m. (peninsular time) and Mir will repeat presence there. The champion could only be thirteenth on Friday and will find himself fighting for the first two places that give access to Q2 with opponents as uncomfortable as Oliveira, Pretrucci, Rossi, Pol, Nakagami, Álex Márquez or Binder.
Photos from as.com