Sanction for Alcoba and McPhee for their fight in Qatar
They are fined 1,000 euros and will leave from the 'pit lane' in Portimao: "I let my emotions get the better of me," says the Scotsman.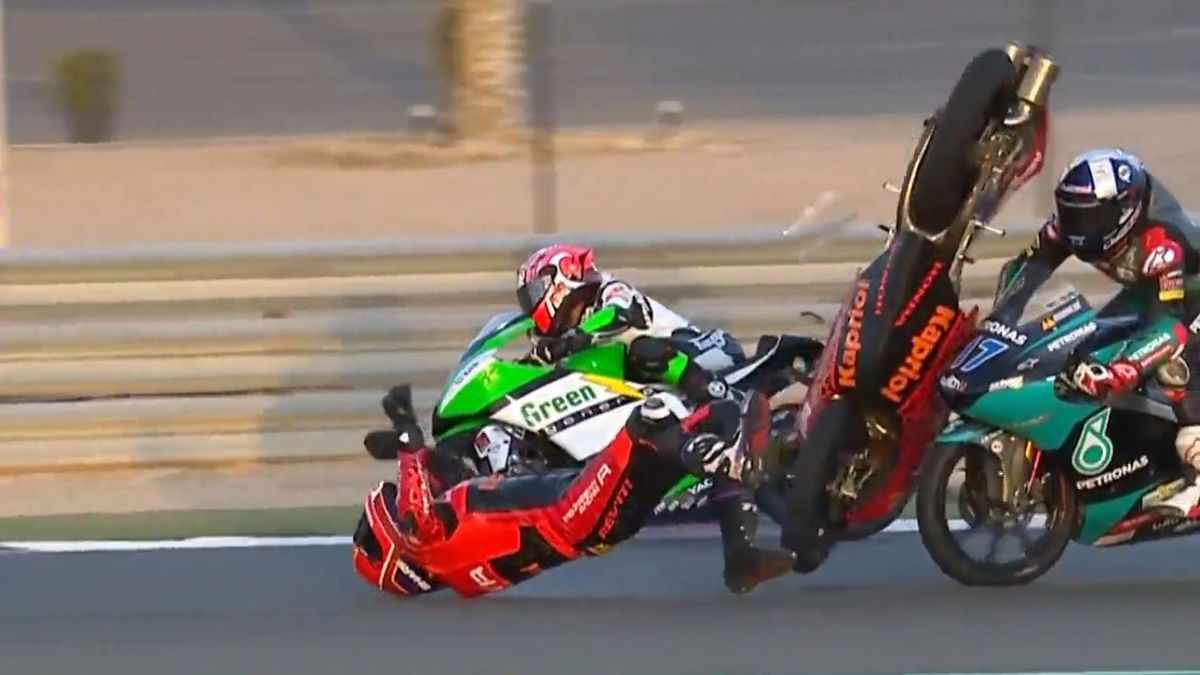 It was the sorry image of the Doha GP. During the Moto3 race, Jeremy Alcoba suffered a fall while battling in the leading positions and, as his motorcycle flew off, he accidentally hit John McPhee's who was rolling right below and was unable to dodge it. As the pilots got up, the Scotsman launched a kick at the Spanish, to which he responded by engaging in a series of blows far from any sportsmanship.In view of the incident, the World Championship Race Direction intervened to sanction both of them for such a sad spectacle off the track. They will have to pay a fine of 1,000 euros, they will start the next Portuguese GP from the 'pit lane' and, in addition, with a penalty of ten seconds for McPhee and five for Alcoba. Undoubtedly, a serious inconvenience to their aspirations in the test and that should make them reflect on their attitude in future occasions, without those losses of control.
The Scotsman has already done so and has publicly apologized for his behavior: "I let my emotions get the better of me in Qatar. It was the second week in a row that I fell because of another driver, although I must apologize for my behavior, no react well to the incident. " Alcoba, for his part, considers that the responsibility for the incident lies with his rival and feels harmed by this penalty.

Photos from as.com