Sainz and Laia are left without end
After a great start, the Madrid native was third after the dust and they couldn't improve. Cristina and Loeb will fight for victory.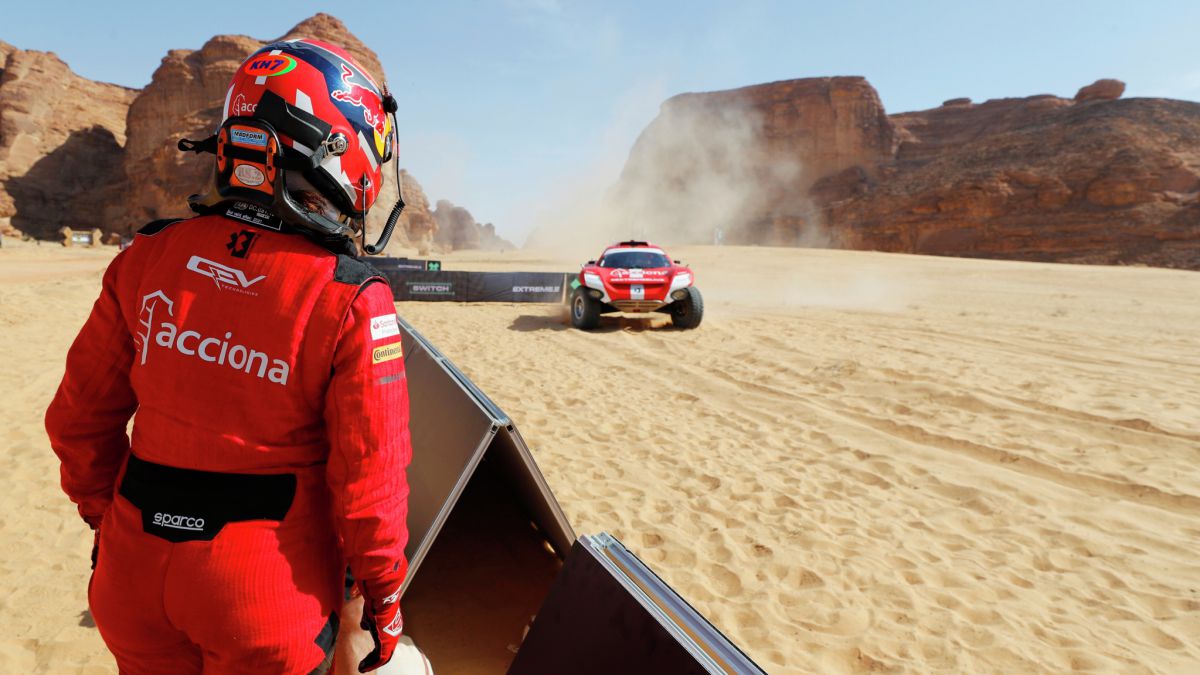 No more running solely against the clock, it is time to give way to car-to-car fights, the true essence of Extreme E. It had to have been that way from the beginning, but the organization decided that Saturday would be run alone for the excessive dust that rises in the Al Ula desert and, once we have seen the first races, we fully understand that he did so, and above all Carlos Sainz will address it. The Madrilenian was the one who was greatly affected by this in the Semifinal and Laia and he were unable to advance to the decisive final.
Loeb, Sainz and Kristoffersson were the ones who started the first semifinal in their cars and the start was one of the most spectacular. The Madrilenian was involved in a sandwich by his rivals in the first meters of which he managed to masterfully dodge to take the lead, but then the Swede snatched him from the outside with a different line and the Frenchman did the same after a small touch to win the second square. Once those positions were assigned at the start, it was impossible to change them because of the dust that rose up.
Sainz, who knows this type of terrain well, already anticipated it in AS: "In a three-car race I think the dust is going to play a determining factor." So it was. When the women gave them the relief, everything remained the same and Taylor entered the finish line in the lead with 28 seconds ahead of Cristina and more than a minute over Laia. Thus, the Burgos did get into the final with Loeb. Rosberg's and Hamilton's cars are joined in the final by Andretti's, who was the one who took the Crazy Race, the other semifinal that gave the last pass, with Hansen and Munnings.
Photos from as.com