Sabadell and Girona remain at a standstill
Stoichkov, with a double, put the Harlequinado team ahead twice, but the rojiblancos equalized with goals from Gumbau and Samu Saiz, from a penalty.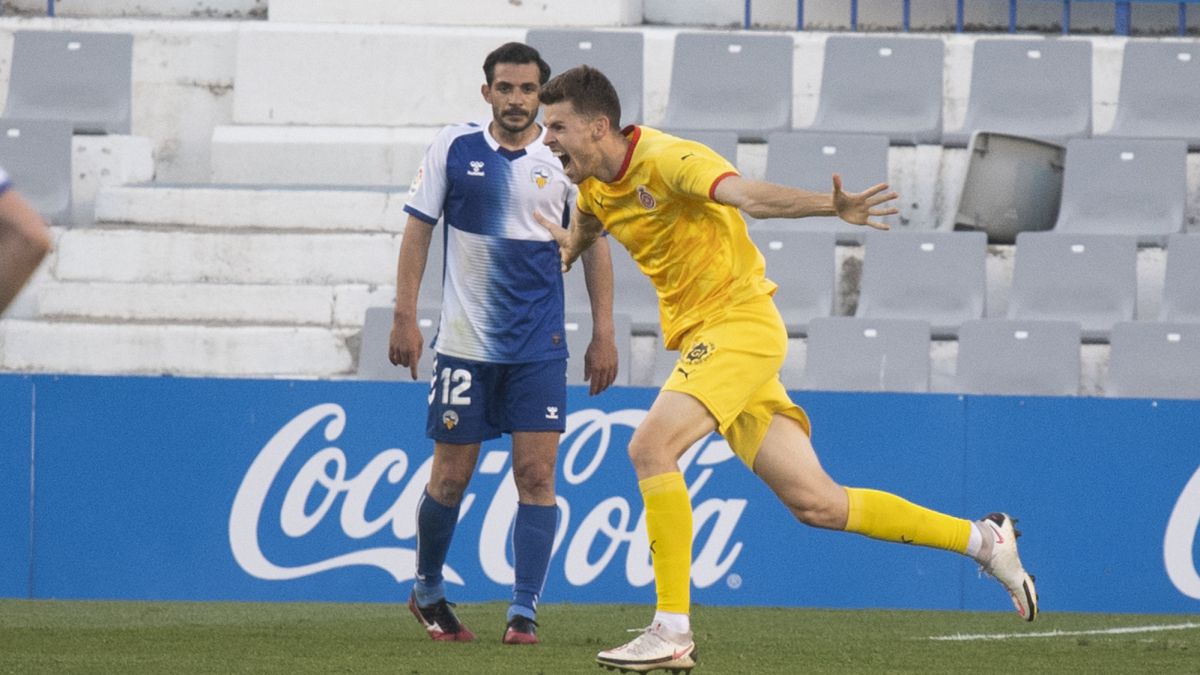 Sabadell and Girona sign an exciting derby with four goals, but in which neither of them manages to catapult towards their goal. They are still at a standstill and it is that while the harlequins return to the relegation places, the rojiblancos are not able to narrow the fight for the playoff. Stoichkov, with a double, was not enough to put down a Girona that seems obsessed with playing action-reaction. He equalized, thanks to Gumbau and Samu Saiz, from a penalty, twice the duel and in the added bonus he ended up celebrating the point harvested because Undabarrena, in 96 ', threw into limbo an unbeatable chance to sign the 3-2. In the end, 2-2 and a point that leaves both of them with bittersweet sensations.
Girona was the one that made the most changes (six) in its starting team compared to the previous League game and in the first stages it had to fight against the elements. Sabadell came out better, they had studied how to harm the red-and-white central defense and, in addition, Bernardo became the harlequin's best ally. In the 8th minute he made an incomprehensible mistake because instead of clearing the ball he wanted to comb it towards Juan Carlos, and Stoichkov, who was quick and ready, beat the goal with a vaseline at the first touch. The 1-0 woke up Girona and Samu Saiz put on the work suit in defense and the magician in attack. He led the majority of offensive occasions and, in 37 ', a video library action was invented. The problem was that he ran into the prodigious stop that Mackay uses to sign every day. After that, coinciding with the last minutes of the first half, there was an intense exchange of blows whose starting gun was a shot at the post by Aarón Rey. It was shown that Sabadell and Girona are not there to speculate and the Girona team struck violently in the 44th minute. Arnau, who is destroying the door of professional football (he has two assists in the two games he has played), started the play and Gumbau finished it with a cross shot from inside the area. With the 1-1, the rojiblancos sinned by excess of relaxation thinking that Sabadell was going to let the minutes go by to reach the break, but they did not count on the ambition of Aarón Rey and the hit of Stoichkov, who in the addition signed his double .
Already in the second half, Girona did not take long to equalize the duel. Of course, VAR by. In minute 49, Sylla requested a penalty from Jaime and, after the VAR's warning, the referee responded to him and indicated the maximum penalty. Samu Saiz took responsibility and did not fail. With the 2-2 on the scoreboard it was time to start over, but Girona seemed to have a stronger wind in favor. In addition, Samu Saiz did not stop showing himself and, in '74, another fantasy action was invented. Although he ran into an unchanging and fantastic Mackay again. Already in the final minutes, Francisco pulled Stuani waiting for him to be a talisman again in the 'Cesarini Zone', but there was no effect. What's more, Sabadell had the last. But Undabarrena was neither calm nor correct.

Photos from as.com