Rummenigge says enough to Salihamidzic and Flick
The president wanted to settle the tension between Flick and Salihamidzic at a key moment of the season in which the Bundesliga and the Champions are played.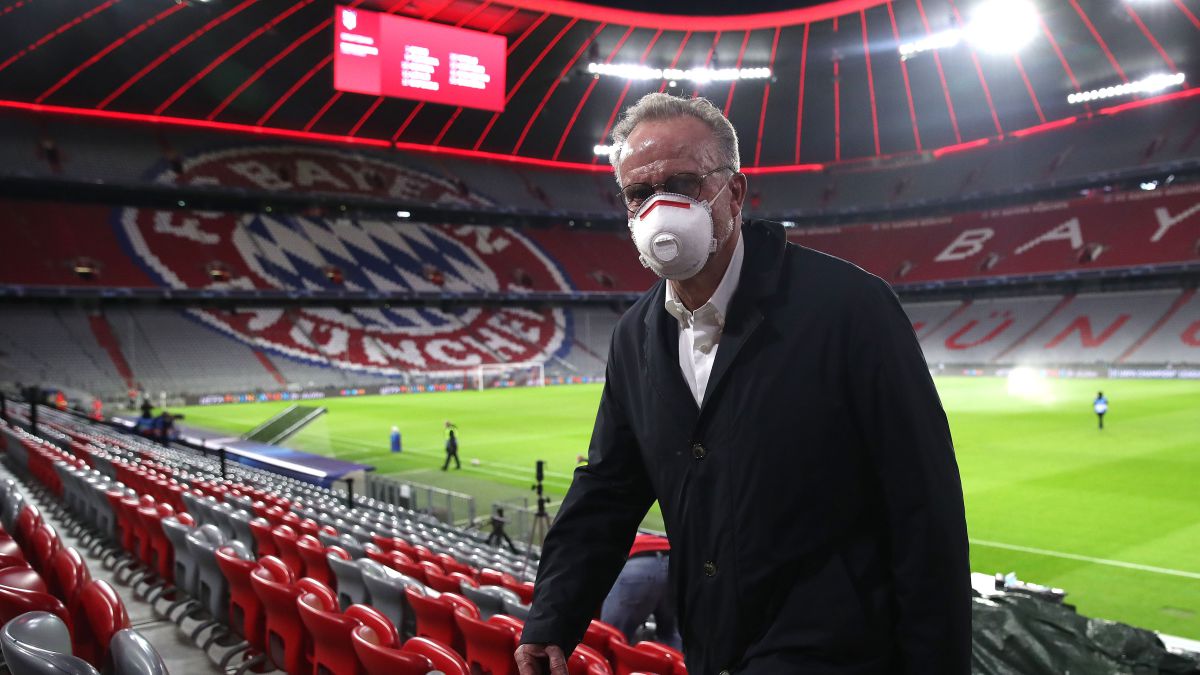 The relationship between Hansi Flick and Hasan Salihamidzic continues to keep Bayern on edge. Both the coach and the sports director of the all-champion decided to make peace a few weeks ago after the occasional internal confrontation between the two, but the alleged interest of the German federation in making Flick the successor of Joachim Löw after the Eurocup has reopened a debate that also seems to affect the team's performance on the pitch. The Bavarians are close to being eliminated from the Champions League after 2-3 in the quarter-final first leg against PSG, reason enough for Karl-Heinz Rummenigge, president of the club's board of directors, to have been forced to give a slam on the table and end the internal wars in the club.
In statements collected by the German newspaper Bild, the Munich boss made it clear that this type of scuffle does not help at all in the crucial phase of the season and urged all those involved to focus on the common objectives of Bayern. "This issue must come to an end," Rummenigge stressed. "It is not necessary for us to constantly comment on it, especially since we are in the last leg of the season, we are first in the Bundesliga with a seven-point advantage and we still have a chance to continue advancing in the Champions League despite the 2-3 against PSG. We have to be calm and focus on the essentials, "explained the CEO of Bayern, addressing, in particular, Flick and Salihamidzic.
The discord between the two comes from afar. Supposedly, everything begins at the beginning of the season with some signings, most of them carried out by Salihamidzic, with whom the manager did not fully agree. Later, the media leaked the decision of the sports area not to renew the contract with Jerome Boateng, a key player within the scheme of a Flick that, again, would have had neither voice nor vote when deciding to do without Boateng as of summer. And, finally, the alleged interest of the German federation in making Flick the new Mannschaft manager after the EURO would also have shaken the relationship between the two, since Salihamidzic still does not publicly position himself in favor of Flick's continuity. Many broken dishes at the Allien. Too many.
Flick himself did not want to go into detail during the press conference prior to the Bundesliga clash against Union, but he did leave a phrase that will not have sat well with Salihamidzic. "Last year we had a qualitative team - and I think everyone knows it and everyone will agree with me - better than this year," concluded the coach, thus criticizing once again the Bosnian's planning. Of course, Flick also wanted to make it clear that he will not answer any questions about his relationship with Salihamidzic and his future beyond the summer in order to focus on the remainder of the season.

Photos from as.com