Rossi hits bottom due to "tire problems"
"It's from Barcelona 2019, in the tests, when Yamaha made some changes and from there I started to have a lot of problems with the tires," he says.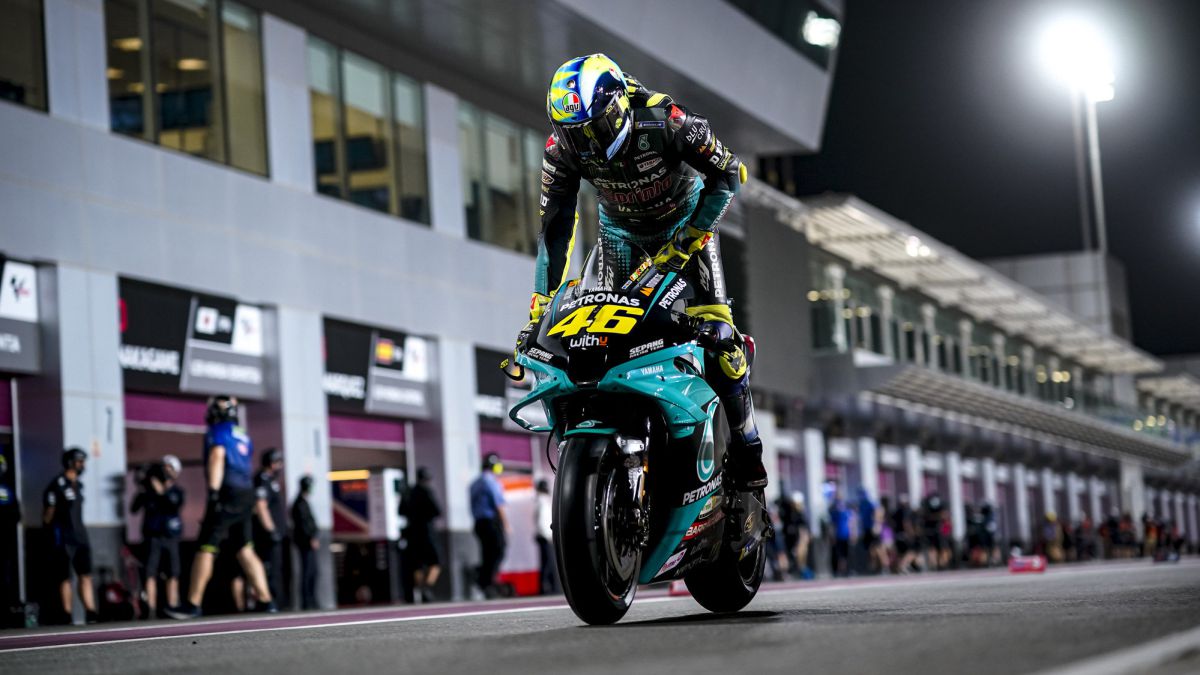 Valentino Rossi signed at the Doha GP one of the worst racing weekends of his life. Despite the fact that the previous week he had qualified fourth for the Qatar GP grid, with the Bagnaia reference, in the second round he could not even enter Q2 and he qualified twenty-first and penultimate for the grid. It is true that he had started in 2004, also in Qatar, and in 2015, in Valencia, the penultimate by suspension, but he had never classified so far behind by himself and in the race he did not have the ability to react at any time. He was only able to go back to sixteenth place, not even making the points. For The Doctor the problem is in the tires.
"In the warm up I was the only one riding on hard tires and I didn't have a bad rhythm. So before the race I expected more and even finish in the top 10. I got off to a good start, but I wasn't fast enough in the first few laps. Then I kept a low pace of 55 on each lap. But the problem is that they are all fast, all the bikes are competitive. When you come out behind like this it is always difficult to recover ", he began by saying, adding:" On Friday and Saturday I was very slow. We decided to make some changes last night and I was able to drive better in the race. So there is a small consolation, but I honestly hoped to end up in the group where Franco (Morbidelli) was, who I thought would be with those in front. "
He insisted on the problems with the soft tires: "Actually, in training, even with the hard ones, I was not fast. As I said, after the changes in the warm up, the situation with the toughest Michelin has improved. The problem is that here we all run on the softs and they are the ones I skid with, accelerating with the back of the bike. We hope to find a better feeling on the tracks where the tires to be used are harder. "
Y admits that the same problem has been around for a long time: "It was from Barcelona 2019, in the tests, when Yamaha made some changes and from there I started to have many problems with the tires."
Photos from as.com