After that race, in which Pogacar snatched the glory in Paris from Roglic, the Jumbo driver finished ahead in all the races that coincided.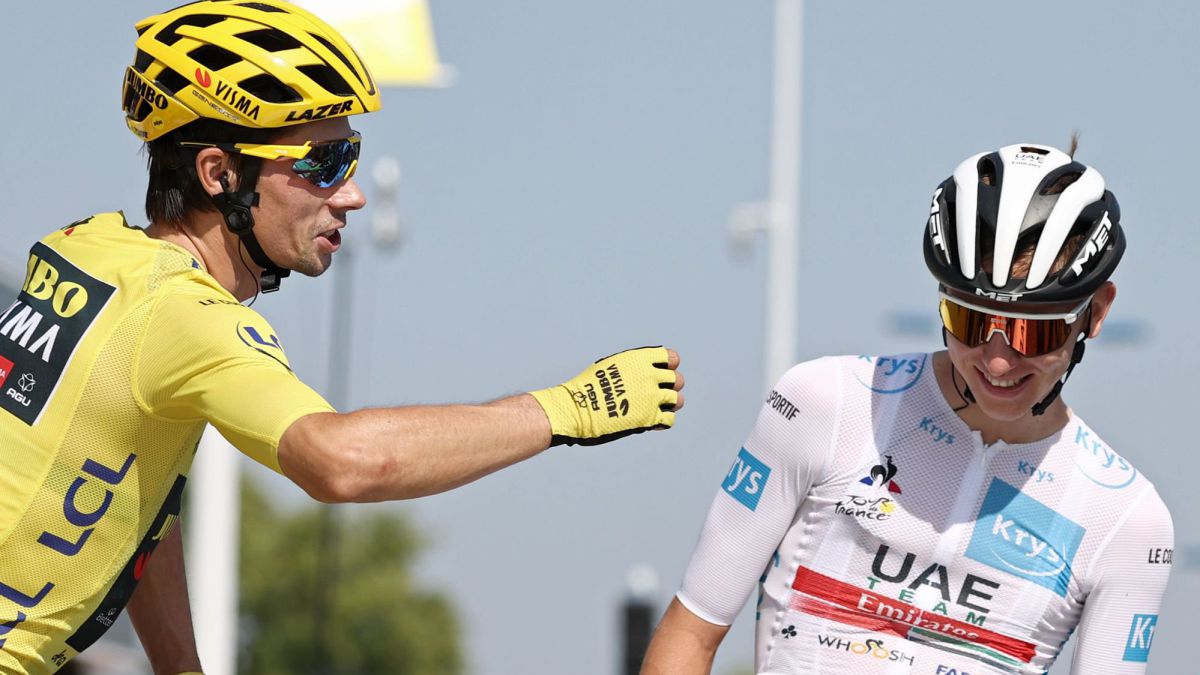 On September 19, Tadej Pogacar starred in one of the most spectacular days of cycling in recent times. The UAE driver won the Planche des Belles Files time trial, in the run-up to the arrival in Paris, and snatched the Tour de France from his compatriot Roglic, who had dominated the entire race with his team, the Jumbo, but without having a definitive income. Pogacar dazzled the world by being crowned champion in Paris at just 21 years old (he turned 22 the day after climbing to the top of the podium). Since then, the two have coincided in three different races.
The first of them was at the World Cup in Imola, on September 27. On that date, Alaphilippe achieved the victory to wear rainbows. Pogacar, after being very active for much of the day (attack included), finished in 33rd position. Roglic did it in sixth place, and arrived in the small group between those who played silver (Van Aert) and bronze (Hirschi). The next time they saw each other in competition was in Liège-Bastogne-Liège, and the Monument ended up on Roglic's track record after an abrupt end.
At the Belgian event, held on October 4, Alaphilippe celebrated in advance and the Slovenian gave one last decisive blow to the kidney. After the suspense, he confirmed his victory. Pogacar also arrived in the group that was gambled for the victory and finished third after the suspension of Alaphilippe, who was relegated to fifth position by an irregular sprint. The one from UAE put an end to his historic season in this test, while Roglic attended the Vuelta, in which he won for the second consecutive year.In 2021, both faced each other for the first time in Itzulia, and the victory was again for Roglic with a stage to remember on the final day of Arrate. From a distance, with Roglic in the lead and Pogacar in pursuit, both maintained a pulse of more than 50 kilometers. Finally, Roglic took the general and Pogacar finished third. In this way, that of the Jumbo finished ahead the three times that coincided with that of the UAE in a test. The records of both after that historic Tour are astonishing, especially in the case of Roglic: eleven victories after that time on the Tour, for the five of Pogacar. One of them, in a stage in the Basque Country, was against Roglic (they made 1st and 2nd). They will be 'measured' again, probably on April 21 at the Walloon Arrow. The Ardennes arrive.
Photos from as.com