Risk flies in super-star mode
The goalkeeper made eight saves against Sabadell, some savior, the second record of the season after his eleven interventions against Almería.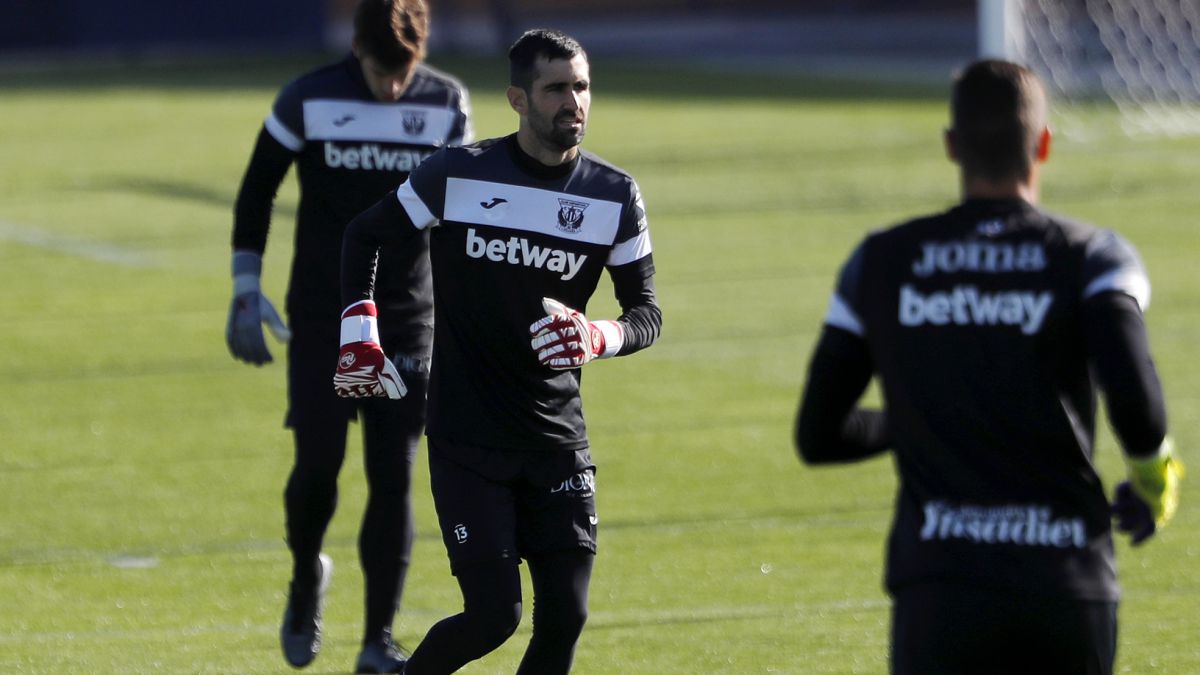 Asier Riesgo is still determined to pulverize statistics in Leganés. He destroys them dressed in a savior's suit that, due to his normal and ordinary gesture, does not fit him too much. Without tattoos, weird hairstyles, or quirks, anyone would say he's a footballer. But behind that aura of a neighbor from the 3rd is an example of professionalism capable of breaking down, at 37 years of age, walls that seemed insurmountable. The one of the untouchable ownership of Cuéllar is one of them. Asier Garitano decided three days ago that the position would be for his namesake and for now Riesgo is responding to him with capital actions, redemptive as it had not been seen in the south of the capital for a long time.
Against Sabadell he made up to eight stops, the second record of the season after the eleven occasions in which he himself intervened just a week ago against Almería, when he prevented the pepineros from leaving the Mediterranean Games with a win. Their resistance fanned the flame of a draw that arrived in 99 'and that without it, without Risk, it would have been unfeasible.
Surely his miraculous performances also prevented Sabadell from drawing or even taking Butarque's victory in this match in which, by the way, Riesgo made his home debut. Until now he had always played as a visitor and the only time he put on his gloves at home, Leganés played in exile at Wanda Metropolitano. Feline between sticks and safe above, yesterday he was also fast in the exits. A heads-up with Guruzeta in the second half became the stop of the afternoon and saved again a team that is beginning to feel more comfortable with their gigantic presence at the finish line.
"Asier knows what we want. Like Pichu or Diego Conde, who are good goalkeepers. I said it already. The three of them are going to be ready, "Garitano repeated yesterday in the press room when asked about the performance of Deva's goalkeeper. The coach haggles his preferences and takes care of his comments on the goal, trying to maintain a balance of affections that, with his decisions in hand, point to Riesgo as his goalkeeper from here to the end of the championship unless injuries, sanctions or bad performances force otherwise.
Optimistic feeling around the goal that, however, finds a but in the Blue and Whites' inability to keep their goal to zero. In the three duels in which Riesgo has started in the league, in all of them Leganés conceded a goal, although they were more the result of Leganés' defensive folly or the skill of the opponent than due to the poor performances of Deva, a goalkeeper without fanfare and now consolidated into a goal that, until just a few days ago, seemed an untouchable affair.
Photos from as.com