Real Madrid, in suspense: Tavares will be a doubt until the last minute
He has been in training but has a lot of pain in his hip. As there is no major injury and the game is of the utmost importance, he will try to play.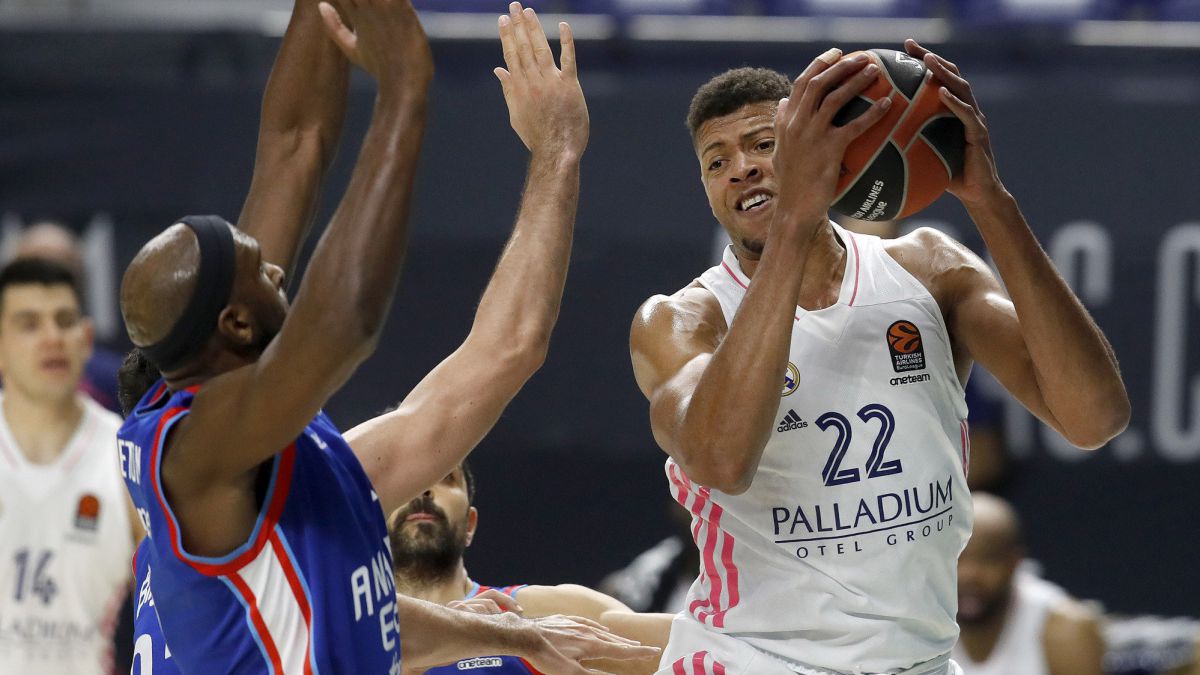 Real Madrid fans will have to wait until tomorrow, probably until shortly before the decisive match against Olympiacos (9:00 pm) to find out if Walter Tavares will play for the Whites. The pivot has not missed a game in this Euroleague, but his presence in a key one is at risk. Madrid have two ahead, this one against Olympiacos and next week's on the Fenerbahçe court. The qualifying accounts are complex, but a win tomorrow would be essential to clear them up.
The physicality of Tavares has been almost a matter of state since he left injured the game against Efes that Real Madrid lost, with the expulsion of Pablo Laso, last Tuesday. The alarms went off in that duel against Efes, in which the white team fell apart in the second half, largely due to the absence of the pivot. The Cape Verdean collided with Usman Garuba during third-quarter action and complained about his hip. He tried to continue in the next two plays, in which they took him 2 + 1 and he was visibly sore. In the second of those personals, he requested the change to the bench and was treated by the Real Madrid doctors, who was declining while on the scoreboard permanently.
Tavares did not return to the court, the pivot's first mishap of the season, undoubtedly the great benchmark for Real Madrid after Facu Campazzo's departure for Denver. He has played all 32 matches of Laso's team in the Euroleague (18-14 before hosting Olympiacos in a crucial duel) and he has done so by playing more than anyone else in the squad: over an average of 26 minutes on court with numbers As a dominant player (11.6 points, 8.2 rebounds, 1.7 blocks and a PIR of 18.7) .
Today, Tavares has tried to train. He has dressed short and has done a part of work with his colleagues. But he has a lot of pain in the hip area, which he suffered a lot as a result of an action in which the pivot ran the risk of ending up with a serious knee injury. Fortunately, there is no serious mishap but there is a lot of pain, so tomorrow before the game there will be a final decision. If it were not such a transcendent encounter, Tavares would be low without a doubt. The importance of the duel makes it normal for him to play anything that the evolution is positive in the next few hours. It would be the best news for a Real Madrid that plays it.
Photos from as.com