Real Madrid in the Euroleague Playoffs: rival, matches and dates
Real Madrid already know their rival in the Euroleague quarterfinals: it will be Efes, who finished third. The tie begins in less than two weeks.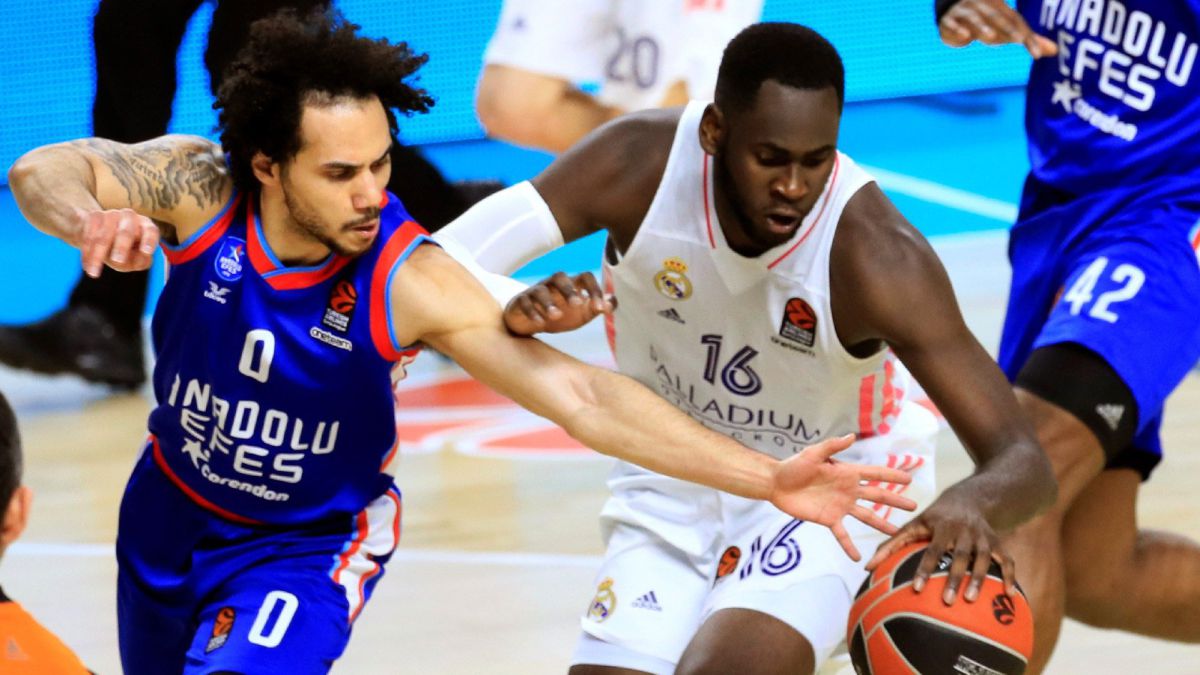 Real Madrid has suffered as it has not in a long time to get into the Euroleague playoffs, although its final position does not reflect well those problems it has had to sneak into the top eight. The sixth place, won with two good victories in the last two days, especially the last one in Istanbul against Fenerbahçe, puts him in the race for the European title. Of course, this time it does not start as one of the favorites.The rival
Anadolu Efes, who finished third in the regular league, will be Madrid's rival in the quarterfinals. It is, without a doubt, a fearsome team. A top-level title contender who has also reached the final phase of the season in his best form and game, and has the best point guard couple in the competition: Shane Larkin and Vasilije Micic. In addition, the road to the title sends him on the side of CSKA and Fenerbahçe. From there the hypothetical rival would come out in the semifinals if Pablo Laso's men manage to beat Efes.
The dates
Although the exact dates of the quarter-final matches have not yet been made official, it is known when this round begins, and it will be in less than two weeks. Tuesday, April 20, is the date chosen for the start of the qualifying rounds, which will be resolved at the latest (in case any crossover reaches five games) on Wednesday, May 5. The format makes the team with the best balance play its first two home games (from April 20 to 23), the next two as a visitor (from April 27 to 30) and the last one back in its pavilion (4 or 5 of May). The last two matches will only be played if necessary.

Photos from as.com