Raventós: "We have to go to the ground as many times as necessary"
Josep María Raventós attends AS after assuming the position of coach of an Urbas Fuenlabrada that struggles to avoid relegation to the LEB.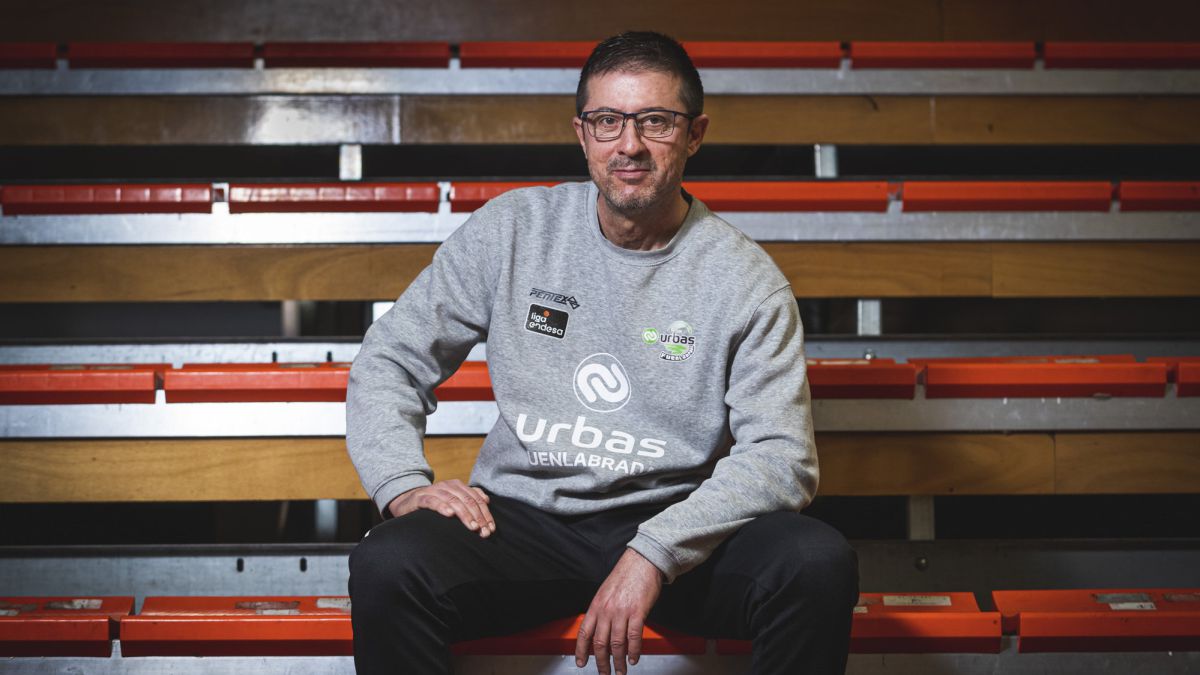 Josep María Raventós (Barcelona, 1961) is the third coach this season at Urbas Fuenlabrada after Paco García and Javier Juárez. The Catalan attended AS before the victory against Monbus Obradoiro, important to try to escape from the relegation places: the team is 16th with a balance of 8-20.
Complicated moment to take the bench of Urbas Fuenlabrada.
Yes. There are few games left and we are in a really difficult situation.
How was the change of coach made by the squad?
What happens in all squads: they take away the coach and the player, at that moment, feels very strange. There is a kind of decay, but the obligation of the coaching staff is to try to reinstate them as soon as possible. And we are still working on it because you have to be very hard on your head to face this season finale.
What Fuenlabrada do we hope to see with you?
One who wins matches. It's what worries me the most now. I have asked you for a very big change in attitude. Fuenla is a team whose home is the ground. Let me explain, we have to go to the ground as many times as necessary and more. And fight, fight and fight.
How has the Raventós team that took the team in a timely manner changed to that of now, who is the head coach?
I feel a little more responsibility. Something that I have also tried to convey to the rest of the players: that everyone feel responsible, that we all go together. I don't believe in battles where only the captain is going to make us win. It has to be the 12 players, the entire coaching staff, all the members of the club… We all have to add. It is the only way I know to get out of this situation.
What worries you most about the team right now? The accumulation of defeats?
All defeats hurt and we have to try to make them disappear from our heads. That is the most difficult for us. The kids are young and a little more manageable in this regard than if it were a team full of veterans. We are insisting a lot on professionalism, attitude, the things they do ... And in the few days that we have been here, we have achieved quite a bit.
What has gone wrong for the Urbas to be close to the drop points?
I don't know what to answer you. It can be many things and I do not know which of all that I think is true. Or if it is a cluster of several. I believe a lot that this League is based on streaks. If the team wins two games in a row, four will fall. Although now the indicated thing is to think only about the game of the week.
Is Fuenlabrada influenced by not having an audience in the stands more than other teams?
Insurance. Our pavilion is special. In Fernando Martín, a player who is a seven reaches ten. In defense, in attack ... Motivate. It is a very great damage. I would have liked to see Trimble, Meindl… hot blooded players with our fans. They would have given very good afternoons.
Photos from as.com