Ramos imitates Laporta, but does so with a giant typo
Amazon Prime hangs in Passeig de Gràcia a canvas paraphrasing the president of Barça to announce the new season of the series about the center-back, but makes a spelling mistake.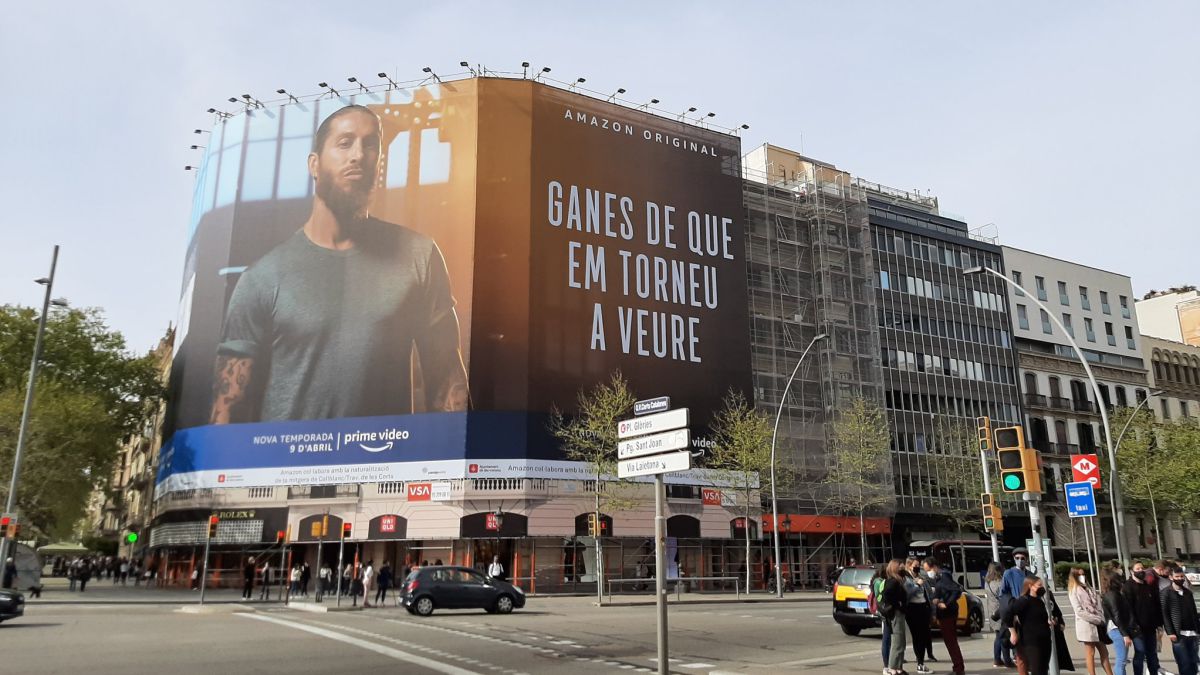 Amazon Prime has hung this Holy Thursday a spectacular canvas in Passeig de Grácia with Gran Via de Les Corts Catalanes in which it announces the second season of the series about Sergio Ramos. He does so with a nod to the canvas that the new president of Barça, Joan Laporta, hung on the Paseo de la Habana in Madrid during the pre-election campaign for the presidency of Barça. Amazon responds to the "You want to see you again" with a "Ganes de que em torneu a veure" which, despite being a good attempt, hides a grammatical error.
Let us say that it would be a dequeísmo in Catalan, since the expression "you want to see me again" in Catalan does not have that of. The correct expression would have been "ganes que em torneu a veure". Amazon's strategy has been able to come out regular and it remains to be seen now if there will be money to erase or to make the canvas new.

Photos from as.com