Ramos, and his arrival in Madrid: "I will never forgive the pain my parents and grandparents went through"
In the documentary series The Legend of Sergio Ramos (Amazon Prime Video), the Real Madrid captain enlivens the debate on his renewal, still pending with the club.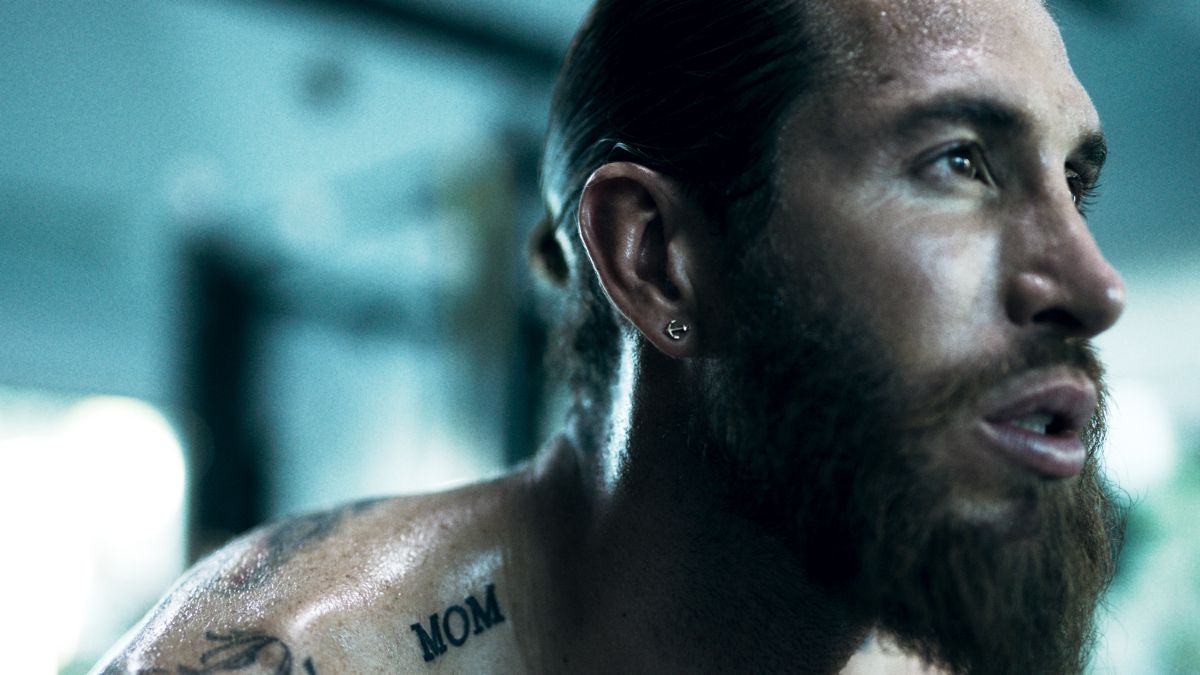 With the continuity of Sergio Ramos in Real Madrid still in the air and before a crucial week for the team with the visit of Liverpool in the Champions League and the Classic, now comes The Legend of Sergio Ramos, the documentary series that Amazon Prime Video premieres this Friday in Spain about the captain.
A story directed by José Rueda, produced by ESI (Banijay Iberia) and structured in six chapters that focuses on the club career and Ramos Selection, but also offers a double look at the world of his wife Pilar Rubio and the family life
The trip reveals a neighborhood with its beginnings in Beds and also confessions and mistakes. Like those of his controversial departure from Sevilla. "The biggest mistake was not giving explanations. I let others tell the story for me. My signing for Real Madrid was a transfer agreed between clubs. Florentino Pérez and José María del Nido were the presidents. It was never the payment of a clause as it was sold. That meant that the fans did not treat me with the same affection that I have always had and will always have. Sevillismo was lied to and that is what made me receive it in a very painful way. I will never forgive the pain that my grandparents or my parents went through, who cannot step on the Sevilla field today. That is why I have acted with that anger when I have scored ... For everything that my family has suffered especially. And I would make the same decision a thousand times, but I would never let it be told how it was done ", he has a point of bitterness.
And suddenly the memories arrive accompanied by the signature of a firm declaration. "I am a Sevilla player, I will be until death, but I can also say in capital letters and with a big mouth, that I am the captain of Real Madrid and the Spanish National Team," he says.
The trip also includes clues to the future at a time when the agreement with President Florentino Pérez for his renewal with Real Madrid has not yet materialized. "I have earned the right to make whatever decision I want. I am a bitch and in the years to come I will perform at the highest level. If not, I stay at home. If not, it wouldn't be worth it. That I'm fine with my age is no accident. We have been sowing for years ", insists the player in the final chapter.
Then there is a talk with Zidane about the reasons for a withdrawal and the player leaves the door ajar to a stage as a coach in the near term or even a sabbatical. "After the gamer stage, what I wanted to do is completely quit. Without doing anything ... And that's what I did for two or three years. Four days away from home for 17 or 18 years burns you. And then you realize that that you are missing something. But you are different, Sergio (Laughter). In the end you do what you feel inside. You are going to leave it in three or four years, I hope ... Because you can still play three or four years this way , at this level. And after two years, when you are 36 or 37, he asks you for something else ... I got involved as a coach, "says Zidane.
The final touch comes in the form of a direct notice. "I think about the fifth Champions, the World Cup, the Games ... I will leave when the time comes. The idea is to be part of the history of the best club in the world, Real Madrid. I see withdrawal today quite far. It is a moment and a decision so personal and so yours, that when it arrives, I believe that my body will notice it. And so far it has not arrived. I think my body is going to hold me very well because I take care of myself to the millimeter. I really want to compete and win. And I think the day will come when my wife and children will be so decisive in making a decision, "he concludes.
Time is ticking and the announcement draws near.
Physical preparation as an obsession.
The Legend of Sergio Ramos also shows the player's obsession with physical preparation, nutrition and rest to extend his career. "I am a player who depends a lot on his physique. The best are usually wingers or forwards and very fast. And I don't want to be portrayed due to lack of speed or physicality. That is why I crush myself day after day," he admits.
Treatment with the physios, sessions in the gym, training with the ball in the field, pool and cold water sessions, rest and recovery in the hyperbaric chamber ... A routine to which the player calculates that he dedicates between eight and eight ten hours a day.
A center-back with the soul of a striker.
Sergio Ramos also confesses in the series his offensive vocation since he was a child and points to several forwards as his great references. "All my idols were Ronaldo, Caniggia, Valdanito Crespo ... I was used to unbalancing, I was fast ... ", he points.
From there he goes on to total admiration for Ronaldinho. "I have always been a very fan of his football and his magic. He has been a different player. Years will pass and we will not see a player with that magic, difference and superiority again. For a time I had to stop him or at least try. I learned that you had to wait for him. You never had to enter him. It was practically impossible in an individual action against him, "he recalls.
The Legend of Sergio Ramos (Amazon Prime Video) opens in Spain on Friday, April 9. The worldwide launch, next June 18.
Photos from as.com