Ramis: "It doesn't tell me anything that Logroñés is in a bad streak"
The Riojans have only won one of the last 19 games, but the coach is not trusting. "We have to win to almost certify our first goal," he warned.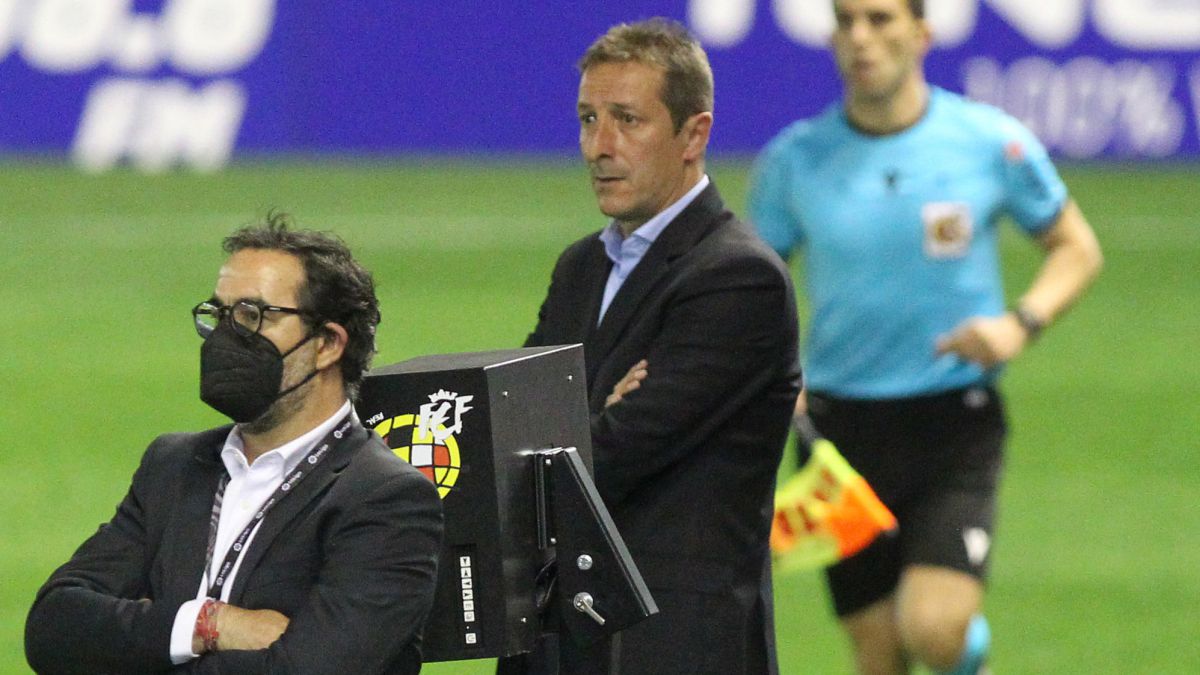 Tenerife travels to Logroño with the idea of practically tying the permanence. Reaching 50 points is at hand and then you will see what happens. "We want to play away from home as we do at home and the points against Logroñés are important because they would almost certify, although not mathematically, the first goal," said Luis Miguel Ramis at a press conference.
It seems like a good opportunity since the La Rioja team is not at its best. "It tells me nothing that Logroñés is in a bad streak and has only one victory in 19 games. It is a team that demands a lot from you, the data is not going to help or harm us, "said the Tenerife coach.
"We have to follow the path of these four months", explained the Mister "which has made us climb. If we link good results we will be well positioned, we are there like other teams, we have to repeat two or three victories in a row, "he said.
For this match he will have the casualties of Carlos Ruiz and Nicola Sipcic, but he stated that "I trust all the players I have to the maximum." Most likely, Bruno Wilson and Alberto will start on Saturday. "Not playing the game against Mirandés varies our idea somewhat, but it is a game that will come," he said.Finally, he touched on some proper names. For example Nono's. "I do not see him anxious," he stressed. "I work with him every day, he is the first who knows that he lacks continuity every week. He is a team player and that is very important in the category ".
De Jorge Padilla remarked that he continues to work well, "but for the moment Fran Sol has more continuity and depending on what we want, we make the substitutions and they have had good performance." And of his future, he clarified that there is no news. to speak. I am focused on work, it will be time to speak at the end of the season. With me there will be no problem, I have an emotional bond with the club, I will never harm, "he said.
Photos from as.com