Raiola and Haaland's father: from Laporta to Florentino
After being hunted this morning arriving at the Barcelona airport to meet Laporta, both are meeting this afternoon with the white club.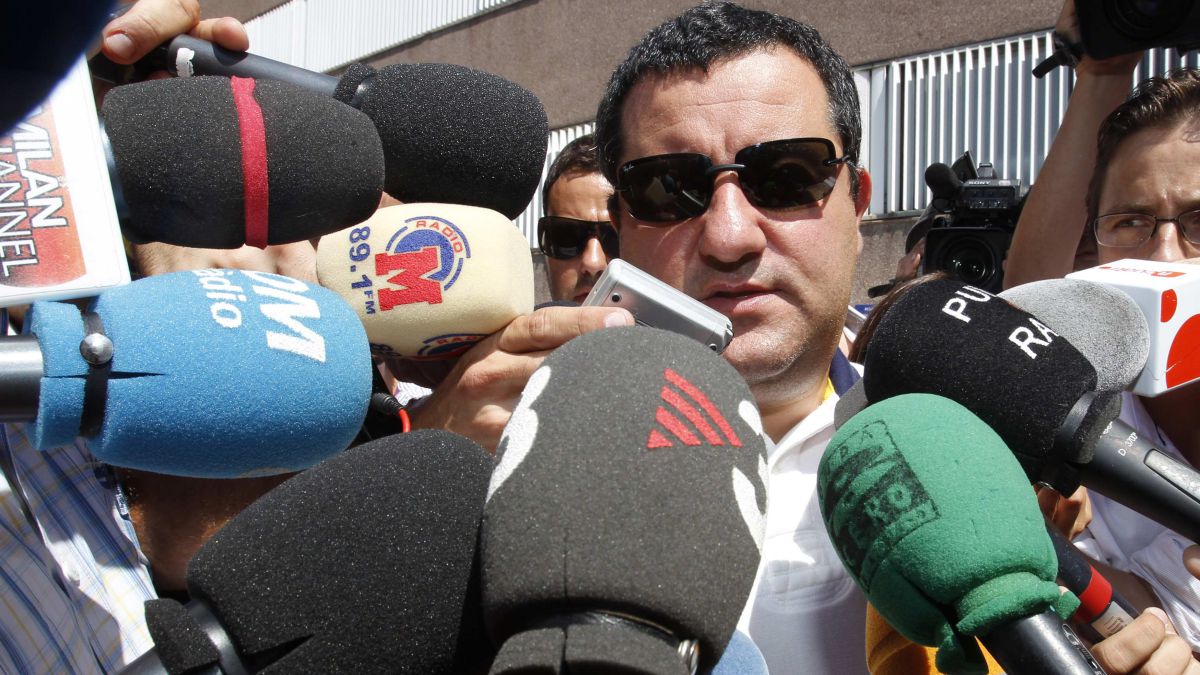 Bomb on Holy Thursday. According to the newspaper Sport, which has also accompanied the information with graphic and audiovisual testimony, Alf-Inge Haaland, father of Erling, a young Dortmund star, landed from Nice this Holy Thursday in Barcelona at 09:30 am accompanied by Mino Raiola , the player's agent and good friend of the Barça president, Joan Laporta. Haaland's father and Raiola were picked up by a man of confidence of the president, specifically his driver, so it is a reality that there was a summit. The meeting lasted about two hours, a first contact to undertake a signing that they believe is possible, although as reported by Cuatro, efforts are aimed at closing it for 2022 ... 444 444
But the Haaland case took another turn of the screw this afternoon. Raiola took the airlift with Haaland's father and has settled in Madrid to meet with the white club, according to Cope and AS confirmed. The two would have arrived after lunch in the capital and a car of the entity picked them up to take them to the place of the appointment.Raiola and the father of the striker also take the pulse of Madrid's interest in Haaland, which, as this newspaper reported, began in 2019, in a declaration almost of a public auction in which Guardiola's Manchester City is also deeply involved. Haaland is also a strategic signing for Madrid, pending to acquire a new galactic to open the new Bernabéu and that has both the Norwegian and Mbappé in the sights.In the market: to auction
It is already a reality, therefore, that Haaland is on the market and that both Barça and Madrid are going after the huge Norwegian striker. Both clubs want to build their projects around the player, who is signing dizzying figures considering that he has not even turned 21 years old.Another thing is that, in the case of Barcelona, the operation is possible given the economic circumstances in which Barça is. Only the will of the player and a good negotiating maneuver by Laporta could get him out of Dortmund for an amount accessible to the Catalans. In Madrid they play with the financial advantage, the white coffers have more liquidity, and the relationship between the president of Borussia Dortmund and Florentijo Pérez is very good.
Last week, Ronald Koeman was in Marbella taking advantage of the break. The news caused a stir, because theoretically the Dutchman skipped confinement. But Barça alleged work reasons on the trip. In the province of Malaga, the Norwegian team was concentrated with Haaland at the helm ... 444 444

Photos from as.com