Quartararo: "I pressed when I saw that Maverick wanted to pass me"
Fabio started from there: "I saw that it was time to save tires and push to lead the race. Everything went very well for me."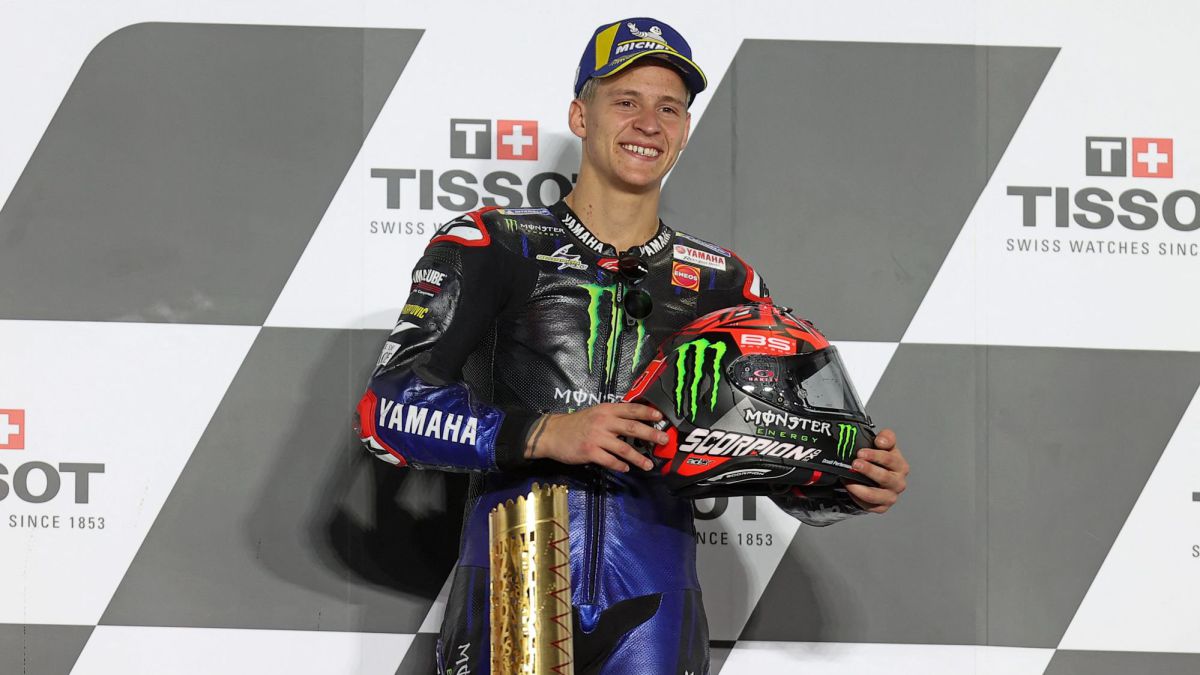 Fabio Quartararo took the victory in the Doha GP, coming back from the eighth place he occupied after the start.
-He copied Maverick's strategy from last Sunday and it worked out well ...
-Yes. Above all, we have come from far away. When I was eighth, I saw that the group was a little weird. I saw that forward, backward, and that Maverick was behind me. When I saw that he was trying to overtake me, I saw that it was time to save tires and push to lead the race. At that moment everything turned out very well. I had some touches with some, but it was a race in which I did everything the other way around than the first, saving the tires and playing the maps very well. That's what I did fatal in the first race and here we are, with the first win of the season.
-Has anything else changed apart from the management?
-Other than some really small electronics thing, the bike was the same as it was last weekend. When you do five days of testing, it is not that you can change the bike much in a GP. Exactly the same bike as last Sunday, but a confidence in the bike even to overtake, which is something I was able to do very well. I am super happy and I have no words.
-They suffer a lot in the exits. Has your head behaved there differently than it did last year?
-Yes, totally, and especially when I was eighth, that I told myself that I had to do my best, but then I told myself that I did not do the most, that to win. When I was sixth, fourth, third and second, I saw that it was going well, that the rubber was dead but that I could still give it more. When you live it once, it is already different, so if it happens again in the future to go tenth or eighth I know that I can win the race.
-Did you come here thinking you could fight to win the World Cup or are you thinking about it now?
-Yes, I thought about it before, because I know the potential I have. I take it in a different way than last year, when I was leading in Jerez. I was already thinking about the championship there and now I'm not thinking about the championship, I'm thinking about Portimao, about seeing what we can do there. On Saturday I will talk to the team to see what we can do and I take it race by race, which is the best. The time will come when maybe you have to think about the championship. Now, if we want to win, we have to fight for podiums and victories.
-Have you been aware that at the end you have stepped on a piece that was in the asphalt?
-Yes and I was very scared, because he did something strange on the front tire. I have noticed it and I have asked please not to have a puncture in the last lap, not to puncture some corners at the end. What I especially liked is how I managed the pressure in the last laps.
Photos from as.com