Quagliarella returns to stop Milan
Hauge responded to a goal from the Neapolitan striker and the Rossoneri did not go past 1-1 against Sampdoria, further complicating their fight for the scudetto.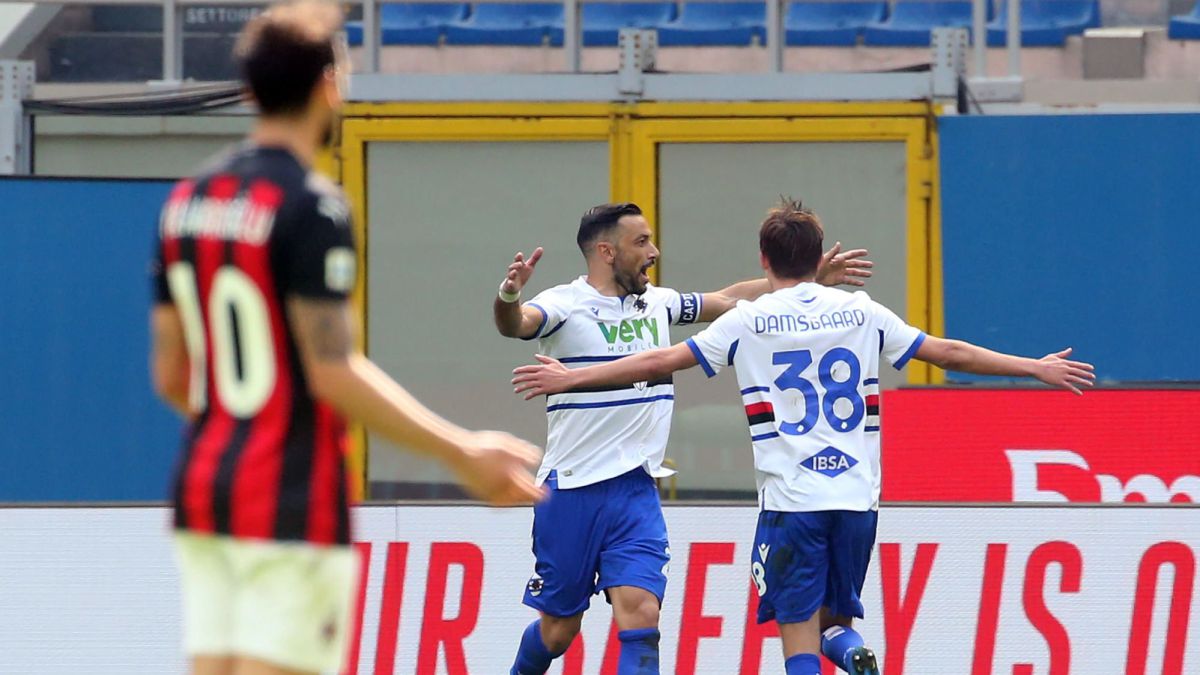 San Siro is taking its toll on Milan. In the last six games at their stadium, the Rossoneri added three defeats and three draws, such as 1-1 this afternoon, against Sampdoria. A result that further complicates the race for the scudetto, since now the interista advantage is five points, but with two games less.
Pioli surprised with his starting eleven, alienating Saelemaekers as a winger, and leaving Rebic out in the lead, with Castillejo, Calhanoglu and Krunic behind Ibrahimovic. Ranieri knew how to perfectly cage his rival in the first half, in which he did not concede them a shot on goal. The blucerchiati, on the other hand, did employ Donnarumma, who neutralized a great header from Thorsby.
In the beginning of the second half the script was very similar, until Quagliarella took advantage of a bad pass behind Theo with a wonderful Vaseline that was worth 0-1. The 38-year-old Neapolitan striker signed another jewel of his own and thus chained five consecutive seasons scoring at least ten goals. Two minutes after the goal, however, Adrien Silva knocked down Castillejo in a bad way and saw his second yellow, complicating the blucerchiata mission.
Pioli took Rebic and Tonali off the bench and his team went on the attack, achieving the tie only in 87 ', when Hauge controlled a pass from Kessié in the area and beat Audero with a precious thread. The Milanese were one step away from the comeback in discount with a shot from Kessié himself, which hit Bereszyniski and the post. It would have been too harsh a punishment for Ranieri, who scores another prestigious point to move closer to a placid salvation. And Milan, for their part, has to focus on qualifying for the Champions League.

Photos from as.com