Puig sees KTM's complaints about Bradl's role as "ridiculous"
The factory does not see it well that the German act as a Honda tester and as a replacement for Marc. "What they have to do is think about how to win," says Alberto.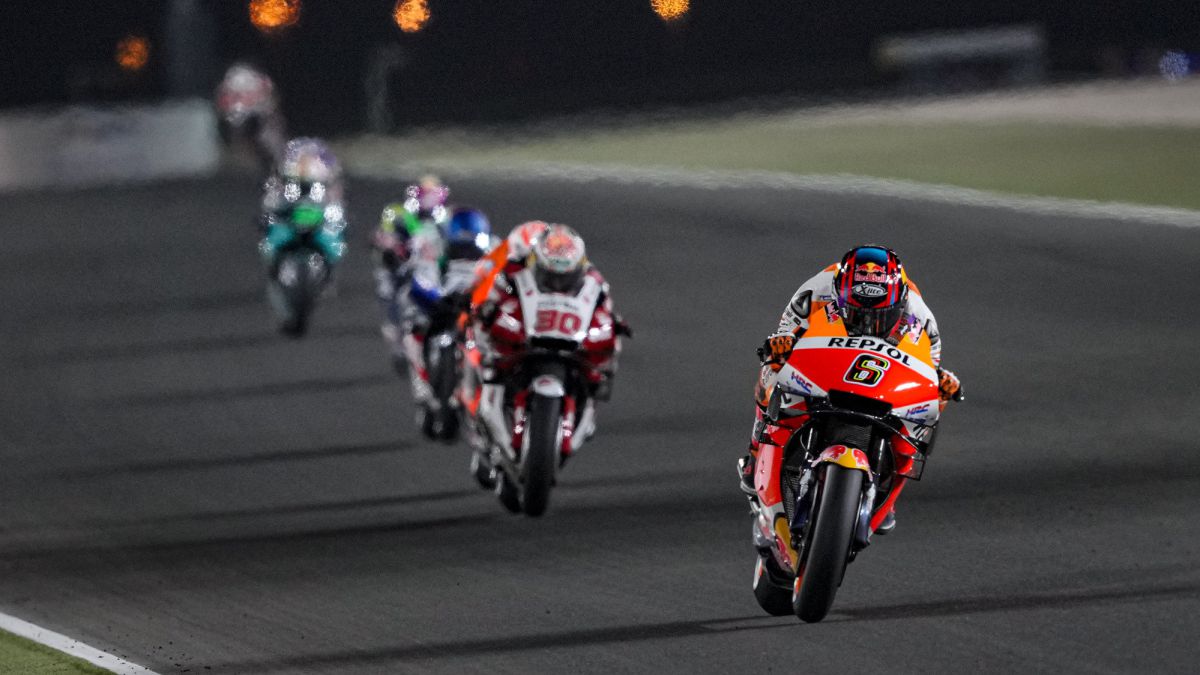 Although he has bit his tongue somewhat, a resounding response from Alberto Puig, Repsol Honda team manager to KTM's complaints about not agreeing to Stefan Bradl combining the role of gold wing tester with that of Marc Márquez's replacement. The Austrian firm understands that Honda benefits from being able to test with its tester over the course of a GP, which is an advantage in its view. The matter was discussed at the IRTA meeting and it was voted to keep things as they are.
Puig has given his point of view in statements to Dazn before the start of FP2 of the Doha GP. The Honda boss understands that he sees "ridiculous" that way of thinking of his rival and tells them that they should think more about how to win than about their test driver, ignoring that last year the Austrian firm won three races (two Oliveira and one Binder) by none of the Japanese.
This is exactly what Puig said: "We don't understand much. They say we have an advantage when we have run out of rider. It is a contradiction. We had to do that because there were no rider and riders who can carry a MotoGP you don't find one every two meters down the street. It's very difficult and we had no choice. We never knew that Marc was going to be out all year, which makes it seem like a ... I don't know. It's just not worth talking about this. It's ridiculous. I don't know what other manufacturers think this, but what you have to do is think about how to win and not our test driver. "

Photos from as.com