Prost praises Alonso's methodology for boosting Alpine
"Fernando is very demanding and a perfectionist. He asks a lot. It is up to us to assume it," says the four-time champion about the Asturian's methodology.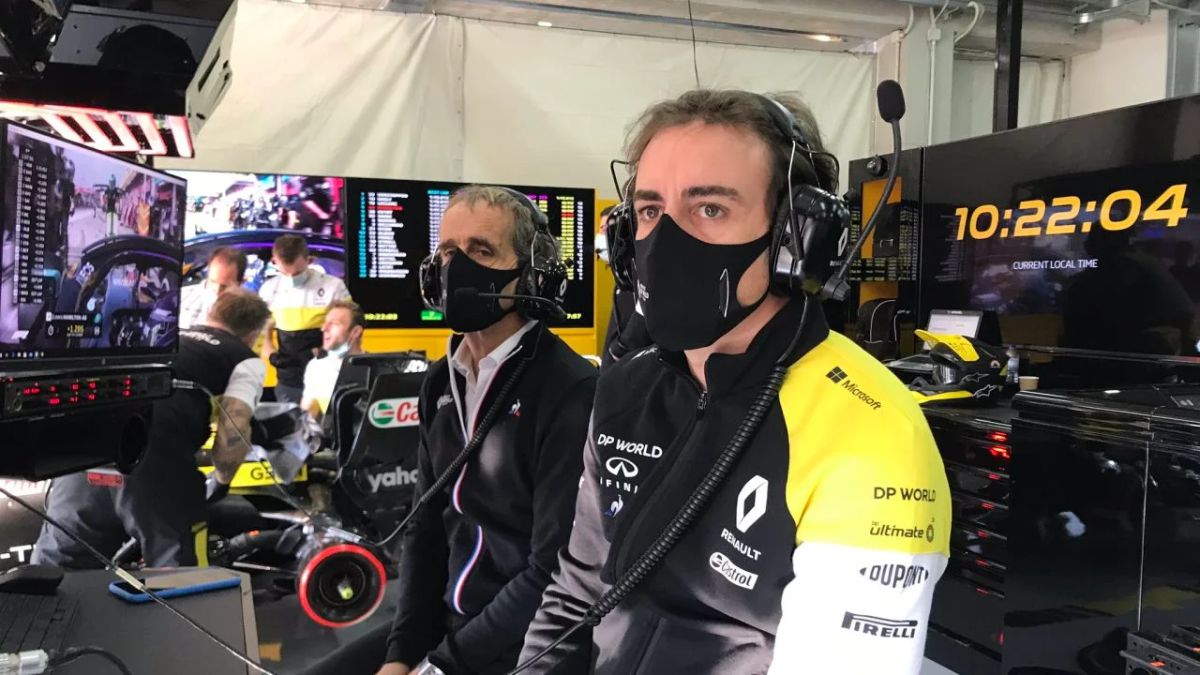 "Everyone talks about 2022, because everything is directed towards then, but to do the best possible in 2022 you have to have done the best possible in 2021, even if the cars are not comparable. Team, environment, structure, motivations, synergies to the maximum level from 2021 ". This was the answer that Alain Prost, motorsport legend and non-executive director of the Alpine F1 Team, gave to AS at the end of October after being asked about the expectations that the Enstone team had set itself to achieve in the 2021 Formula 1 World Championship.
An ambitious perspective where the figure of Fernando Alonso is being key. The four-time champion says in 'Le Figaro' that the Asturian is a very demanding and perfectionist person, two qualities that the technicians of the County of Oxfordshire (United Kingdom) must use to give in 2022, taking advantage of the new technical regulations, that definitive leap in quality to put them back at the front of the grill.
"Alonso is very demanding and perfectionist"
"An Alonso effect in Alpine? Yes. A rider with such a personality brings something automatically. Fernando is very demanding and perfectionist. He asks a lot. It is up to us to assume it. He is well aware that he is probably here. year he will not be able to win races, but the truth is that even if he has a car to be tenth, he will fight body and soul to achieve it ", says Prost.
The Professor, as he is known in the paddock of the Gran Circo for his methodical way of running during the decade of the 80s and early 90s, highlights the importance of Esteban Ocon taking a step forward in his second year with the French brand and elevate his performance to complement Fernando's superb work: "We must not forget that it is always the couple of drivers who make a team progress. We expect a lot from Esteban Ocon. Now he knows the team. We have changed several things for him, for example your track engineer. Every effort has been made to make you as comfortable as possible. "
Photos from as.com